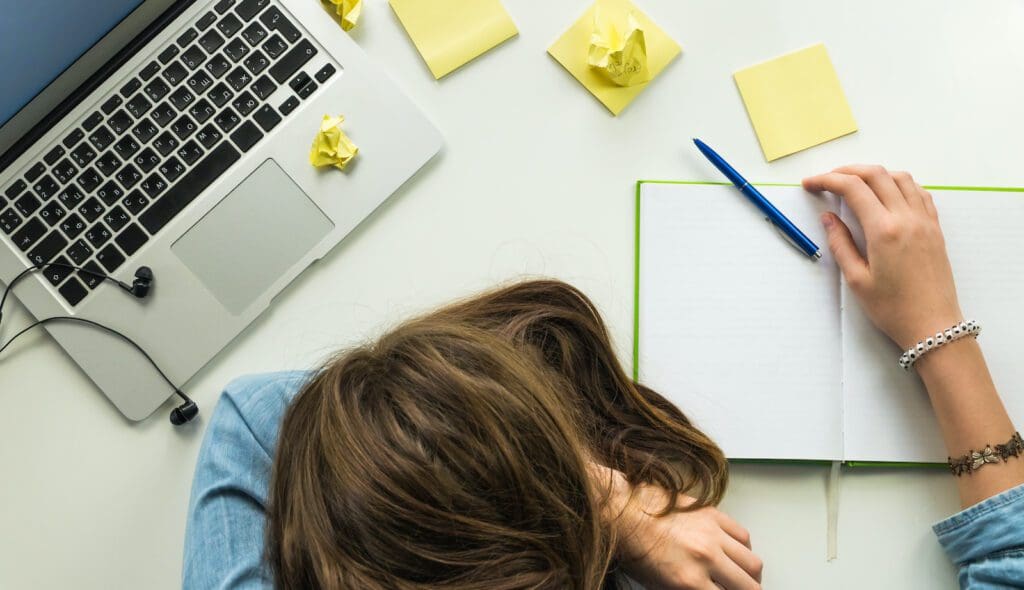 More often than I'd like, I talk to a business owner who it turns out, has more than one website. There are a lot of reasons for this. The most common is that they don't know how to get access to one, so they just make a new one.
This can happen because they may have forgotten their password for the old account and can't figure out how to reset it. Or they've changed their email address, and can't access their reset password emails anymore.
Sometimes they lose access when the person they hired leaves and doesn't provide them what they need to access it.
One time I was told that the business owner didn't want to tell their old developer that they were moving on, so they were just going to pretend their old site wasn't there and start fresh.
Or sometimes, a business owner will think that multiple websites is better for their search engine presence, so they will intentionally create more than one.
Let me clear this up right here and now: You almost never need more than one website for your business, and if you have more than one, regardless of how you got more than one, you need to consolidate.
There may be times and reasons for needing more than one website, but in most cases, one is enough.
Reasons why having more than one website is a bad idea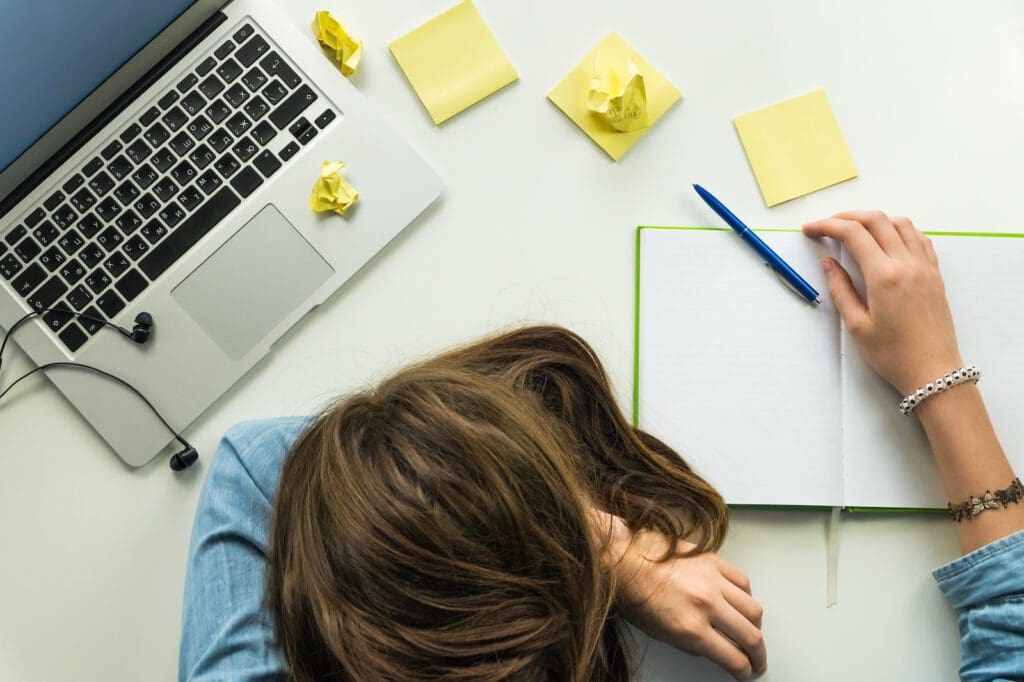 It's confusing to your customers.
Let me share a story with you. Once upon a time, there were two different pool stores in my town. One of the pool stores bought the other pool store. This has been more than a decade ago, but this store still has a website under both store names, even though there's just one store.
Not only that, they've created multiple websites under both business names, so it's not just one website for each original store, but it's several for each store using a variety of domain names. AND, none of them are the same.
I get the feeling this has been done to try to win the search engine battle (it's not) rather than by accident. Instead, it's sloppy and confusing.
Another company I talked to, a tile contractor, had two websites. When I asked, they said they didn't know how to login to the first one, so they created a second one. Which made the first one have outdated information. If anyone landed on the first site, they would have the wrong contact information and a really old portfolio.
Your customers are looking for consistency. They want to know that they are in the right place. Your one website should be available across all platforms – it should be linked in your social media, on all directories, and use the same logos and colors throughout.
It should encourage people to know and trust you. It should build credibility with your target audience. Having three or four websites with different looks does not build credibility, it increases confusing and distrust.
It's bad for search engines.
In my previous example, we had a situation where I believe a business had created multiple websites to try to garner more search engine results. Unfortunately, this is a huge mistake. If you own a business, Google already knows where you are located. They know what you do. The idea of "stuffing" the search engines so all the results are yours doesn't work. Instead, you are creating your own competition with duplicated content that Google will see through immediately.
One professional, well-organized site that represents your business and brand is going to be a much better SEO presence for your business than building four unique sites.
"I need the second site to link back to the first site. I'm building backlinks."

– Person who built multiple sites for their business.
This is not how backlinks work. For a backlink to be beneficial to your business, it needs to have credibility and authority, and your 2nd or 3rd site you create doesn't have that.
It doesn't create a memorable brand.
If you have customers landing on multiple websites, seeing different content with different imagery, you aren't creating a cohesive brand that makes your company stand out. Think about the companies you know and trust. They probably have a logo that stands out, a color scheme that is consistent on their website, buildings, vehicles, print materials, and across social channels. This is what builds credibility, trust, and authority in your business.
If half of your customers are seeing one website and the other half on another, it isn't building a memorable brand.
So you have more than one website? What now?
You must consolidate.
First, create a comprehensive list of all the websites you have. I've seen a business with as many as five websites. Put all the domains in a list and review.
Choose the domain that is the best representation of your business. Typically, the best choice would be the one that has your business name in it. If you have choices between .com and .us, typically you'd choose the .com. You can keep all your domains, and redirect the ones you don't use to your main one. This is important, so that anyone who tries to access any of your old sites all get directed to the actual one site.
Once you've figured out which domain will be your main website, make sure it looks and functions how you want. I always highly recommend having a professional website that is designed to convert your site visitors into customers.
When your main website is ready to go, finalized, updated and ready to rock, then it's time to shut down all the old websites.
Cancel any web hosting account you have that hosts these old sites, but keep the domains, at least for a year. Redirect the domain to your one main site.
What happens if you don't know how to access and old site?
The answer is NOT just to pretend it doesn't exist. You have to figure out how to get access to it. Start by contacting the person who set it up if it wasn't you. I know you may have reasons for not wanting to contact this person – maybe it was a former employee who left under bad circumstances, an old developer who you no longer like, etc etc. However, you will have to get past this and make that contact. The best way I've found is with a phone call if you have their number.
Just let them know that you'd like to remove that site and ask how to get access to it, as diplomatically as possible.
If you don't know how to contact the person who set it up, and you don't have access to the site, the next option is to contact the web hosting company or the domain registrar (or both!) Usually if you can explain who you are and that you are indeed the website owner, there are ways you can be granted access by verifying your identity and showing ownership of the business.
This can vary greatly by company. Sometimes showing that you are the owner with some form of verification is enough. Sometimes they will attempt to contact the person who set it up and see if they respond and if they don't, they'll turn it over.
At the very least, they'll give you an idea of what steps need to be taken.
Finally, if you've set up a site and can't reset your access because you changed emails, you might just have to recreate an old email to reset your password and get access.
This whole process is likely to be a giant hassle… but it's essential to having a cohesive online presence.
Now that you are consolidated… what's next?
First, make sure that you know how to login to every business account that you have. At the very least, you should have a web hosting account. That account may also include your domain registration, or it may be registered elsewhere. Make sure you know how to access this information. I've seen many websites get shut down because of expired credit cards in accounts that people didn't know how to login to.
You should also make sure you own and control your Google My Business listing and your social media profiles.
Need help keeping your logins straight? Download and print this cheat sheet and complete it, recording all your logins and passwords and then put it in a secure place WHERE YOU WILL REMEMBER!
Join our list!
Our blog, delivered to your inbox. Never miss a post!