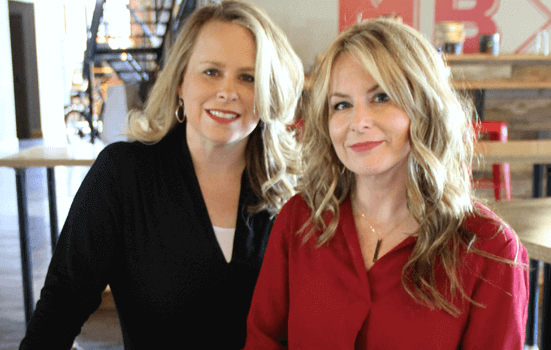 Sumy Designs
Our Web Design Agency
Your partner for professional web design, development, digital marketing, and more.
We are Sumy Designs, LLC, a web design agency based out of Indiana and Texas, but working with clients all over the world. We design and build professional websites for businesses and individuals as well as helping them increase their presence through SEO, digital marketing, and more.
Sumy Designs was created by two sisters, Susan Sullivan and Amy Masson in 2006. Susan had been working as an advertising and marketing director with a large publishing firm while Amy had been teaching computer technology to middle school students.
After leaving those respective career paths, a friend asked if we would make a website for her hair salon. We said yes. A friend of this friend saw that website and asked us to make a website for her. We said yes. What started as a favor for a friend has grown into a long-lasting and successful web design company that we're both extremely proud of.
Susan is our designer, in charge of all things creative and beautiful. She has the vision and skills it takes to create custom masterpieces for every project. Amy is our resident technical expert, with the skills to make every website function as it should.
One of the goals of our web design company is to provide you with not only a professionally built website that looks great and works even better, but to be your partner for all your online needs. We are a full-service web design company, meaning we can complete all your graphic design needs, all your WordPress development needs, your business card and other print design needs, as well as SEO and digital marketing. If you need something we can't do, we can help you find someone who can.
We don't want to just make your website and never talk to you again. We want to develop a relationship that helps grow your business.
Our web design company has grown over the years from just two sisters to a team of talented individuals who fill many roles to ensure customer satisfaction and success.
WordPress Support Specialist
Elise Nester
Elise is in charge of helping clients with website support and maintenance requests including plugin and theme changes, content updates, general troubleshooting, and more.
Elise has been with Sumy Designs since 2016.
Digital Marketing & SEO
Andrea Fick
Andrea is in charge of managing all client digital marketing for Sumy Designs. This includes pay-per-click campaigns, Facebook ads, email marketing, as well as search engine optimization.
Andrea has been with Sumy Designs since 2016.