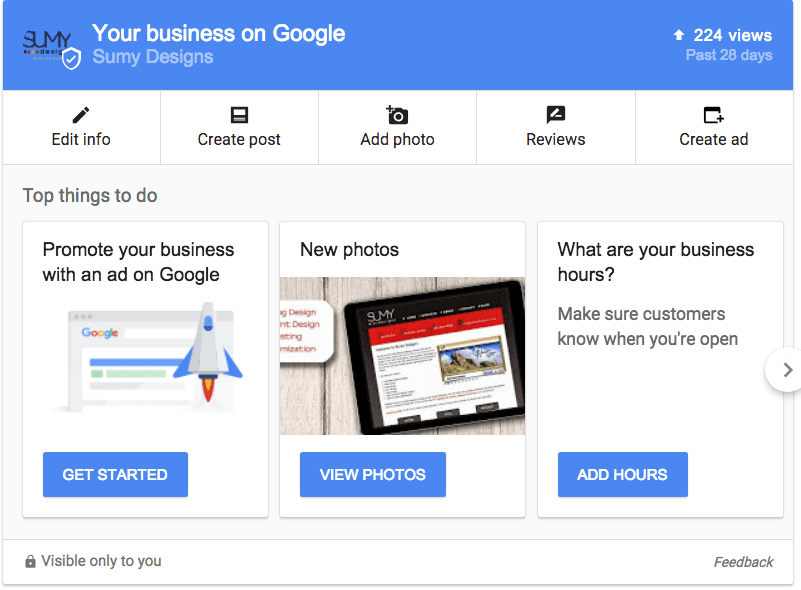 If you have a website, you want to take the top spot in Google listings. However, if you have a website, you probably know that is easier said than done. Your site needs to be fast, especially on mobile, it needs to have good site structure, it needs to have good authoritative content, other websites need to link to you, the list goes on and on. These things all take time and are not always something you can control. However, there is one key piece of ranking material where you have complete control. It is your Google My Business (GMB) listing.
Remember when you first started your website and your filled in your address and store hours? If you have not taken a look at your GMB listing recently, I highly encourage you! Google has added all sorts of new fields. The more information you share with Google, the better they trust you, the higher you rank.
Let's take a look at a few of the fields of which you may not be aware. If you are a long time reader of this blog, you may remember Amy's blog post about Google Posts. Google Posts is very easy, especially if you already consistently post to your blog.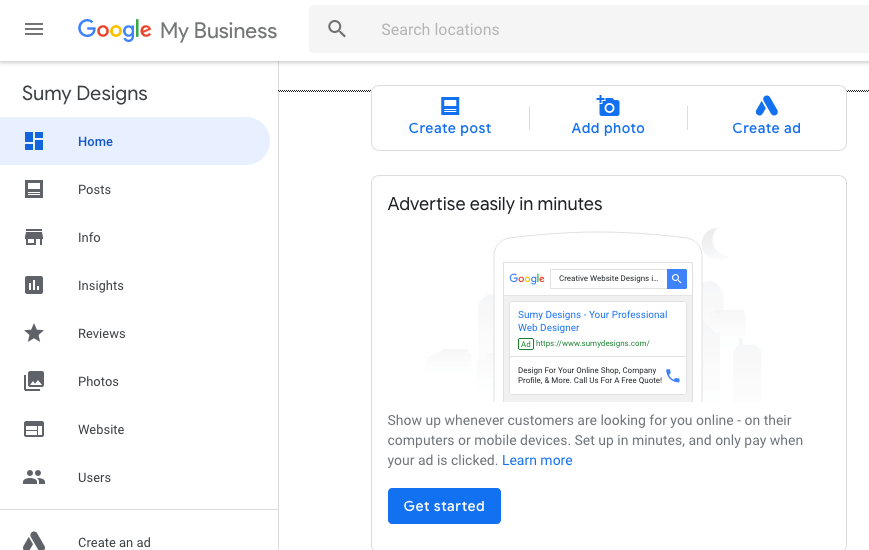 Simply click on the "Create a Post" tab. Once you click on that, you can write a short description of your blog post and add your featured image. There is even an area where you can "add a button" to allow viewers to interact with your post. They can Book an event, stay, etc, Order Online, Buy, Learn More, Sign Up, Get Offer, or Call Now. Posts stay active for about seven days, so you will want to stay on top of adding new content, but Google sends helpful reminders when your post is about to expire. You can have up to two Google Posts showing. This is a great way to let Google know you are an active business owner who wants to reach out to customers.
Have you checked all your information to be sure it's correct and current? Especially your store hours and address. Does your GMB address exactly match how you have it listed on your website? They should. Have you completely filled out all your services? Did you know you can even add photos and videos of your business or products?
Check out the Insights tab. This gives you a quick view of how Google sees your business. You can quickly see how customers found your business (and you can choose whether you want to view this for the last week, month, or quarter), see which queries were used to find your business, which Google services customers used to find your business (search vs maps), the most common action people took when they found you through Google, and even how often you photos were viewed compared to your competitors.
Do you have Google reviews? Are there current reviews or are your reviews a few year old? Have you responded to the reviews? These are all signals Google looks for when determining your website rank.
Another item to pay attention to is the Question and Answer section which shows up when you search for your brand.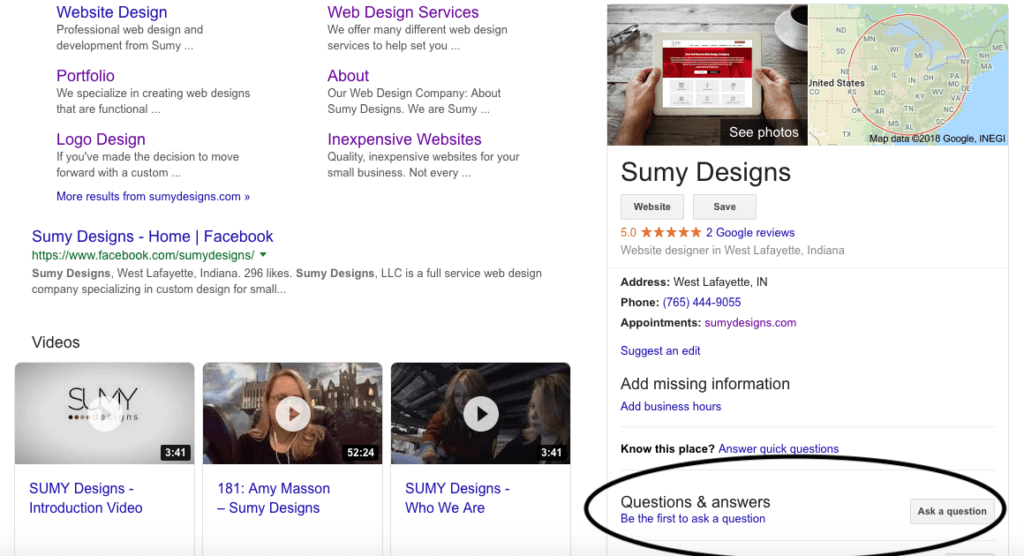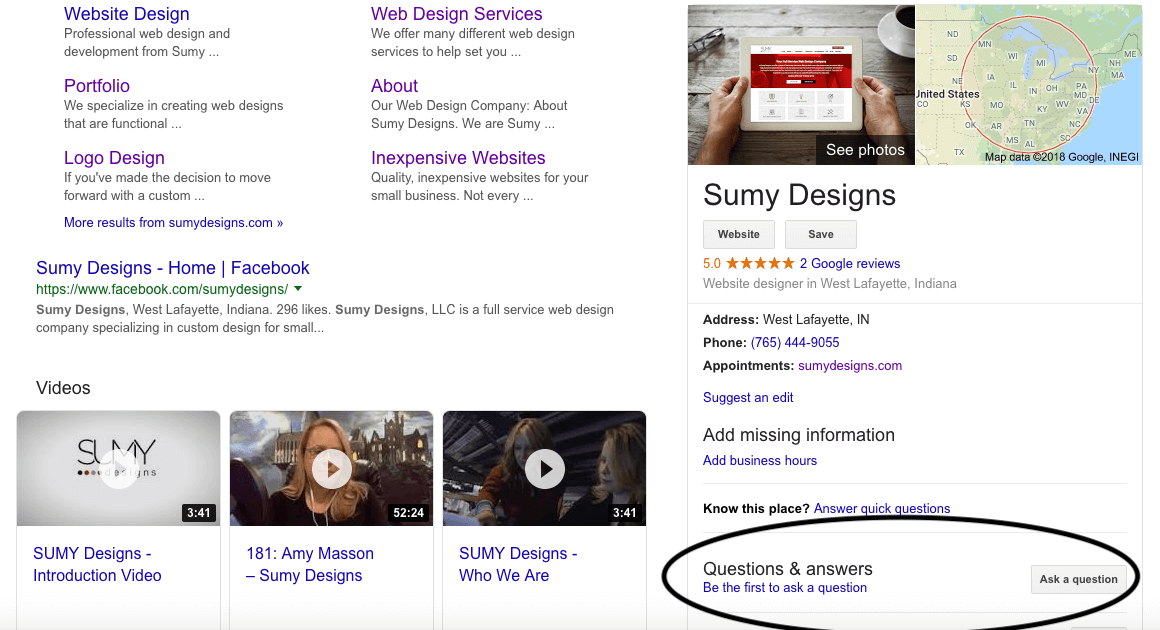 This is a chance for customers to ask questions about you or your business. Your responses help to build your Trust. However, you don't have to wait for customers to ask the questions. It is perfectly OK for you to populate this field with frequently asked questions and answers.
These are simple, yet often overlooked, ways to build your authority with Google. Imagine this – you and your competitor both own a pet sitting service in the same community, but you do a weekly GMB post and your competitor does not. Which business do you think Google will rank higher in search results?
Need help with your Google Business Listing? Contact us today for more information!
Join our list!
Our blog, delivered to your inbox. Never miss a post!