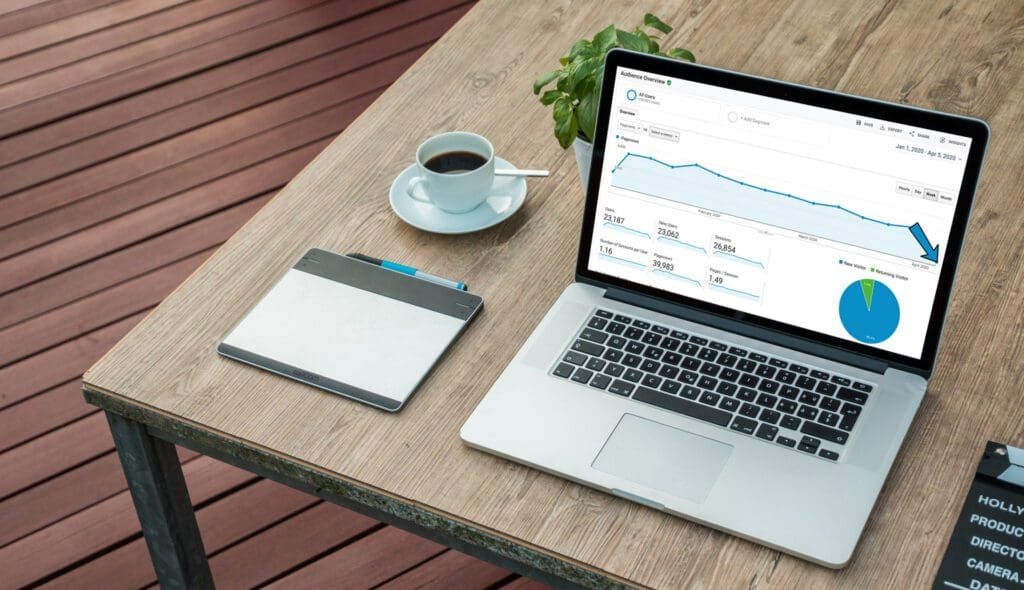 If you are a website owner who pays attention to your analytics, and you have been working on building new traffic and conversions to your website, don't be surprised if over the next weeks and months your traffic drops significantly and suddenly.
Across the country, and across the world even, cities, states, and countries are experiencing shut downs. In Indiana where I live, we have a state mandated stay-at-home order until at least May 3rd.
As economic uncertainty looms, your business may not be able to operate as usual. And your customers may have decided they want to tighten their purse strings until this has passed.
And more than likely, this means that a lot of people who are normally performing Internet searches for many different things, aren't doing those searches.
Internet searches are down across the board. Less people right now are probably searching for you. Of course, this will vary by industry. But the point I want to make here is that if you see a sudden and startling drop in traffic to your website, don't panic. This is probably not something you've done but a result of the pandemic and everybody's new focus.
This is an expected traffic decline, but I have some ideas for you on how you can keep some traffic coming to your website and keep your brand in front of your customers while we ride this out.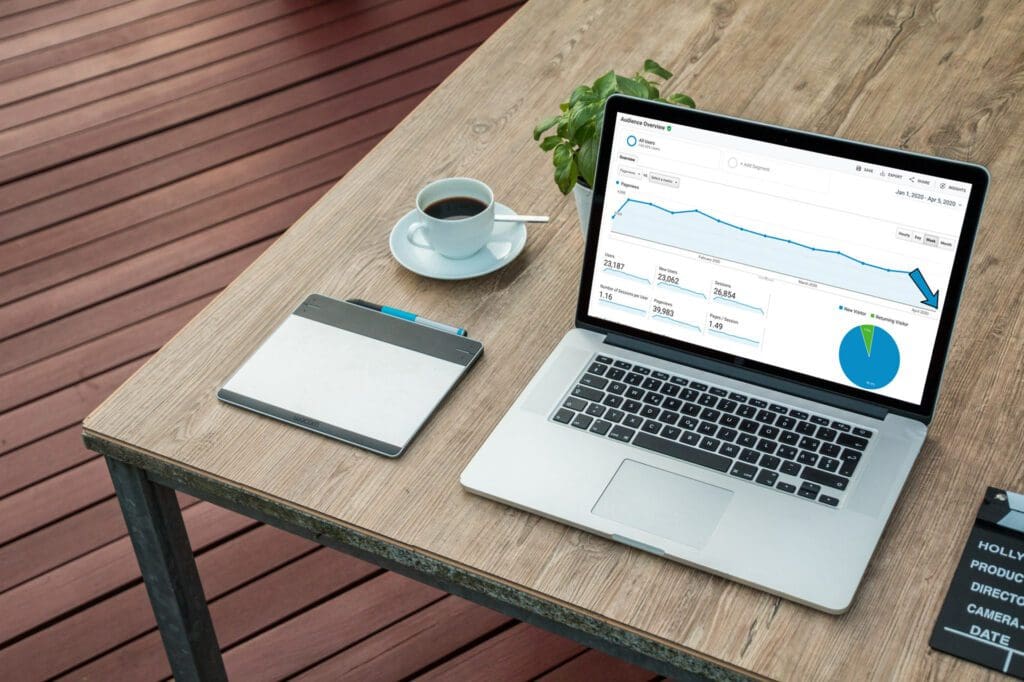 Work on your email newsletter
Almost every business I work with wants to have an email newsletter. We create a new website, integrate a newsletter sign up, and then… nothing happens. Everyone has great intentions of working on their email marketing, but they get caught up in the business of running their business and the newsletter becomes one of the first things to fall to the wayside.
Now is the perfect time to work on your email newsletter. Not only is there the strong possibility that you have more time, but your customers are probably spending more time in front of their devices, checking emails, and actually reading those emails. People are hungry for new information that's unrelated to COVID-19 and you have the opportunity to provide them with that while also driving traffic to your website and keeping your products and services in your customers' minds.
Here are a few things I think you should work on regarding your email newsletter.
Think about your opt-in offer. Hopefully you already have some subscribers you can start emailing, but if you want more, you should really think about your opt-in offer. Just putting a box on your website where someone can sign up will likely result in very few sign ups. If you want your website visitors to sign up, you need to give them something in return. What can you offer? A free ebook? A few tips? A coupon? Find something of value that your customers would want, and offer it in exchange for signing up for your newsletter. Don't assume people just want to get your messages.
Work on your welcome email. What happens when someone signs up for your newsletter? One of the most important emails they get from you is the welcome email. It should thank them for signing up, tell them what to expect, and more. Find out everything you need to know about your welcome email here.
Think about how you can help your customers during this crisis. If you are a regular reader of this blog, you know I write a lot of blog posts and most of them are focused on helping my readers to do more with their website, drive more traffic, get more conversions, and learn to really use their website to drive their business. But these aren't normal times, and I can't keep writing those same posts. Instead, I'm offering up tips and thoughts on how to keep things on track while everything is shut down.
Do you have special skills, offerings, or thoughts that might help your customers right now? That should be your first email.
Work on your template. I'm a big fan of less is more when it comes to newsletters. More content, less junk. Look at the template you're sending out to your customers, does it match your website? Does it use your logo? Your subscribers should know it's from you and your company as soon as it lands in their inbox, but don't go overboard. You don't need 17 different colors, 80 links, and 10 photos.
Keep it minimal yet informative. Keep it easy to ready (stop it with the white text on dark background) and be sure the font is big enough for subscribers of all ages to read.
---
Your traffic is probably going to drop over the next few weeks/months, but that doesn't mean your customers have to forget about you. If you take this time to cultivate those relationships and work on your website, when this is over, you'll be prepared to jump back in full steam ahead. Not only that, you'll have a regular newsletter ready to roll to keep your brand in front of your customers.
Join our list!
Our blog, delivered to your inbox. Never miss a post!