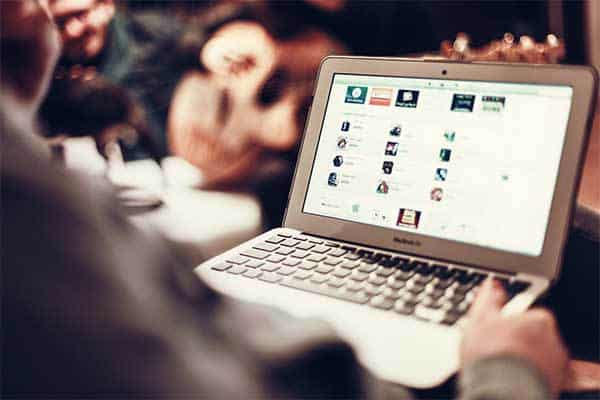 If you are writing a blog, then you need to share it. And you need to share it in multiple ways. You'll want to share it on social media, but also share it via email. This all takes a lot of work. Say you are blogging regularly (as we do here) then add on top going to Twitter and sharing it, then going to Facebook and sharing, then going to MailChimp and writing up a new email to send to your subscribers. Who has time for that? Not me. So I wanted to talk to you about streamlining this process. If you are writing a blog, and you are writing a consistent blog (I'll lecture you on consistency in another post), then taking the time to set up the streamlining will save you a lot of time and effort down the road.
First, let's talk about sharing on social media. If you're on social media, then you'll want to share your blog posts there. Luckily, Jetpack has a really neat  little "Publicize" feature that does all the work for you. (See this previous post for more info.) Install and activate Jetpack then do the walk through to make the connections. What I really like is that if you are using more than one type of account, say you want to share your posts on two different Twitter accounts, you can make those connections and when you publish your blog post, it goes out to all locations.
Some people will argue against the automated sharing, saying that social media is about engagement and interaction and you should personalize each message you post. I agree with this sentiment for the most part. Yes, it is about engagement and you need to be posting engaging statuses and interacting with your friends/followers. However, if you are doing this with regularity, posting things other than your blog posts, then I don't see why you can't automate your blog posts. And if all you are doing on Twitter is sharing blog posts, then we should talk about your Twitter engagement, but that's for another day.
Newsletters are important too. Not everyone is going to come to your website every day! So you need to offer a newsletter subscription. There are many ways to do this. The easiest way is through Jetpack's Subscription option. Activate, drag in a sign up widget, and you're done. The two downsides are that 1) these messages go out immediately when you publish, so  if you are trying to hit the right time of the day you have to schedule your blog posts and 2) you can't personalize the message that goes with it and 3) you can't aggregate several posts and send them out together. They go out one by one. Which is fine if you are only posting once in a while. We post here 4-5 days a week, so that's a little overwhelming.
Instead, we set up a mailing list through MailChimp, using the RSS to Email option. Doing this, I can choose the day of the week and time of my message, I can put in a personal message, and design the newsletter to look however I want. It takes more work initially, but the results are quite nice. And once it's done, I don't really have to think about it because everything is streamlined.
Join our list!
Our blog, delivered to your inbox. Never miss a post!