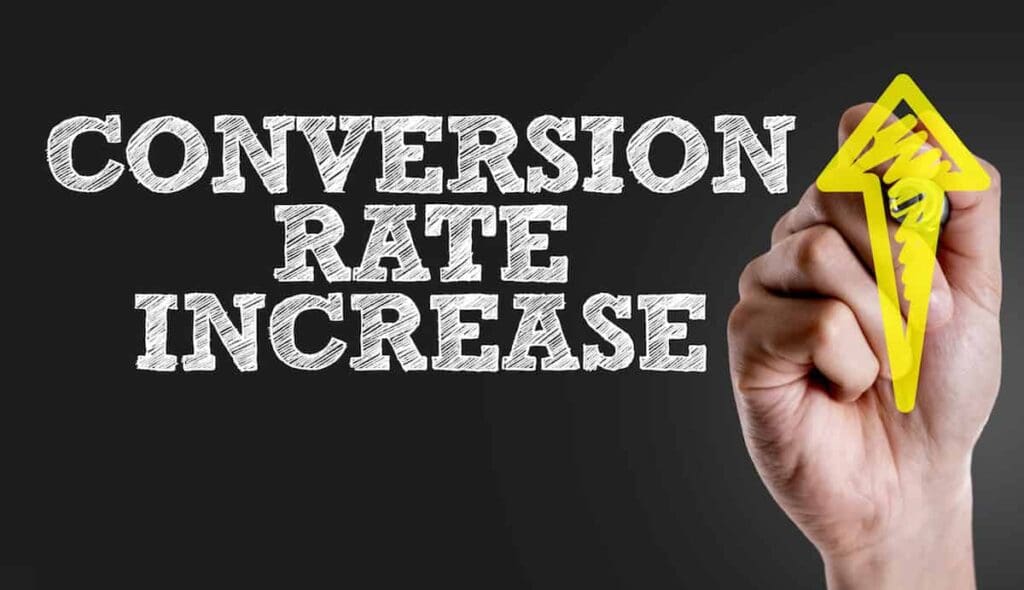 Many business owners feel like if they have a web presence, that's all that matters. People will see the website, call or come in, and that's all there is to it. They haven't even considered conversions. Or even know what a conversion is!
So let's start with that. What is a conversion? Simply put, when it comes to websites, it's when a visitor completes a desired action. A few typical conversions could be:
submitting an online form
buying a product
clicking a call button to call
subscribing to a newsletter
Those are just a few, it really depends on what you want your visitors to do, what the goal is for the website. Some business owners don't even consider what their website goal is, which is a whole different blog post. But if you know your goal, and you've set a goal, then you want to start measuring your conversions. And the goal is to get the most quality conversions possible.
But you might be losing conversions and don't even realize it! There are lots of things you may be doing, or things that may need fixed, that could be hurting your conversion rate. Here are the steps we recommend for increasing your conversions.

Tips to Increase Conversions
Improve your website. If your business web design needs updated, it may be turning off your customers. If your website is hard to view on a phone, if it's hard to navigate, if it doesn't have a clear call to action or just looks old or outdated, then taking steps to improve it is going to help your conversion rate.
Speed up your website. In today's market, you can't have a slow website. Your site visitors are not going to wait around for your pages to load, instead they'll move on to another company whose website is faster and doesn't take as long.
Narrow the options. You may have five hundred different services or products, but that can be totally overwhelming. The typical e-commerce site will have a cart abandonment rate of 60-80%! Instead, consider sorting your products to make them easier to find what you are looking for and don't forget to offer a search bar. If someone is looking for something specific and can't find it, allowing them to search can increase their chances of finding it.
Give them something for free. People are often reluctant to put their name and info into a website form unless they are going to get something back. Do you have something you can offer? Even just a free download, an e-book, or a coupon can increase conversions.
Lessen your form requirements. The truth is, the more fields you add on a form, the less submissions you'll have. That's not to say that you should stop asking for information you need, but make sure that you're only asking for thins you really need. Studies have shown that removing a phone number requirement can increase conversions by 5%.
Have a great call-to-action. Have you asked your customers what you want them to do? No? Why not? Don't assume people know the next step. If you want them to call, tell them to call. If you want them to subscribe, make sure it's right there and easy to do!
Getting your users to take the next step is important, and making changes to improve that conversion rate is essential to a successful website. You should be regularly evaluating your website to figure out what you could be doing differently to increase conversions. You might even consider doing some A/B testing to see what your users prefer.
Join our list!
Our blog, delivered to your inbox. Never miss a post!