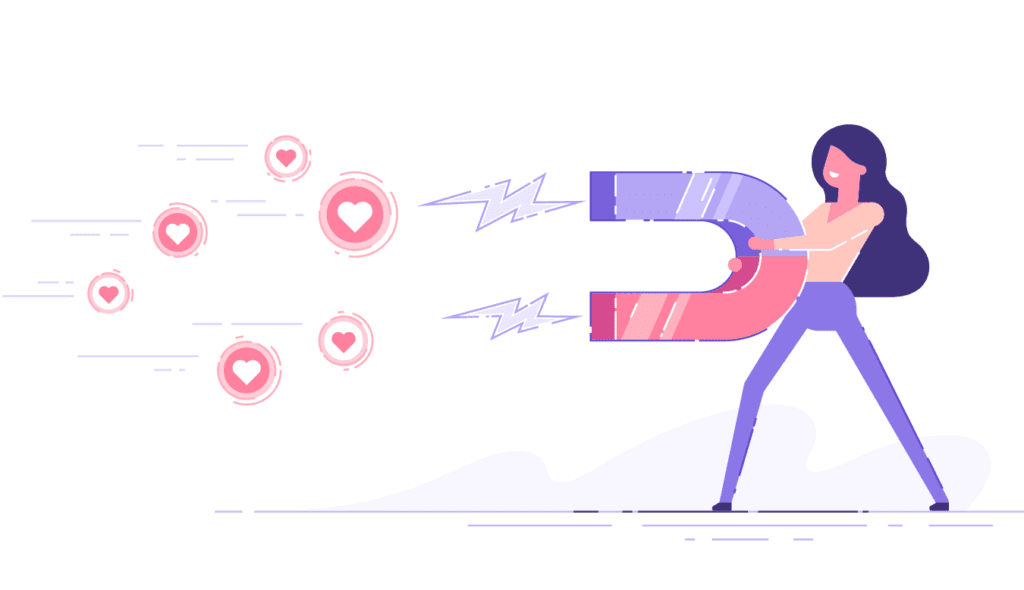 Figuring out how to generate prospective customers who have a bona fide need or want for your products or services isn't always easy and there are a lot of lead factors that can mean the difference between a website that has a lot of traffic and is creating revenue and one that isn't. Growing your audience and creating data-informed decisions are crucial for lead generation.
If you are a website owner, here are a few facts for you to consider:
Offering Value through Gated and Ungated Content
Every business is different, but nearly everyone enjoys receiving valuable information for free. Gated content generates leads by requiring prospective customers to fill out a form and share their name and email in exchange for content that would be valuable to the viewer. This content can be in the form of product demonstrations, ebooks, videos, etc. Gates create potent lead generations, but shouldn't be your only type of lead generation. Ungated content, no form required information, such as infographics, blog posts, and videos, is good for generating trust with your user. Ungated content can also help increase your SEO ranking. Finding the right harmony between gated and ungated can be tricky. Gating early on, and too often, can be intimidating for customers and could potentially scare them away. Offering plenty of ungated relevant content first and frequently, will help build trust and increase brand awareness, and this creates a target audience who is willing to develop a relationship with your business.
Call To Action Buttons
I'm sure you have heard this a million times, but CTA buttons on your website have been and continue to be one of the most important elements on your website. The call-to-action button is a visible button that lets your viewer know what they should do next, the action depends on the goal – for example you might want to use a CTA in one of these scenarios to have a potential customer:
Learn more about your or your small business
Subscribe to a newsletter
Get more information about a topic
Request a quote for a product or service
Read more of a blog post
The list could go on and on, but whatever your ultimate goal is for your website it needs to have a call-to-action button. And literally, it is a button, nothing more. A highly visible, easy to read, unmistakable button. You could have the most incredible products or services in the world, but it wouldn't matter at all if the viewer couldn't figure out what to do next. In plain terms, if you want the conversation, you have to make it as easy and as clear as possible.
Videos
To attract people to your website you need to make them want to know more about what your business has to offer. Videos are a great way to accomplish this.
There are a variety of video content types, but a few are: presentations, testimonials, interviews, market research, product demonstrations, informative, tutorials, and advertisements.
Know Your Target Audience
Your target audience is the group of people you want to reach who are mostly likely to buy your product or service. This group is normally characterized through very specific demographics and once you understand these demographic characteristics you can learn more about how to target these people with your marketing. Some types of characteristics think about are:
Location: Where does your audience live? If your office or store is in a physical location you'd want to target the area that isn't too far away, but if you offer online services, you can target all the locations where you ship. Does your audience live in an urban area or rural area or does it matter?
Age or Generation: Knowing the age of your audience will allow you to customize your marketing. The marketing for a 12-year-old would be different than it would for a retiree.
Gender: Are you targeting a specific gender? Or is your product available for all genders?
Income: Do you have a very expensive product you are selling? If you sell luxury jets you may not want to target someone who has an average income.
Interests and Hobbies: What does your audience do? What are their activities? What television programs do they watch? Are they athletic, play video games, sew, backpack? You can get really specific with this area to hone in on your target audience.
You can get even more specific depending on your needs. Do you need to know if your audience has a certain type of education or degree or if they are familiar with technology? The more you know the better you can market your content.
Social Media
Do your customers use social media? If they do you should too. We've written about social media and your business in the past, but we would like to emphasize the importance of having a social media account and why keeping that social media account active is essential. If you aren't updating your account on a regular basis your potential customers may get the impression your business is failing, when in reality your business may be so successful that you just don't have time to keep your social media accounts up to date. Also consider what accounts your customers are using. If your customer doesn't use Twitter, then you probably don't need a Twitter account. Another important thing to consider is keeping the same handle and profile information on all the different types of social media accounts you are using – consistency is key for consistent brand management. Hashtags can also be useful when used correctly, especially for Instagram. Hashtags are simply a way to group content. A simple search can provide you with the useful hashtag.

These are just a few ways you can influence lead generation, and while important, lead generation is only a small part of a successful website. If you are interested in creating a successful website, we'd be happy to help and provide you with a free quote.
Join our list!
Our blog, delivered to your inbox. Never miss a post!