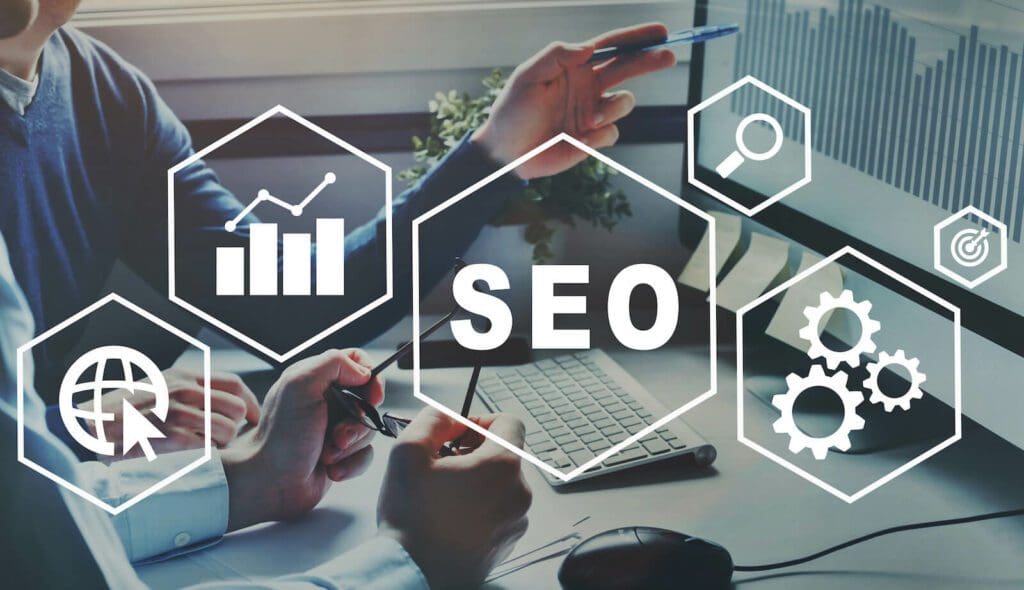 Last week, I wrote a pretty lengthy post about How to choose keywords for SEO. One of the key parts of SEO is knowing how to pick the right keywords. Once you have researched and selected your keywords, it's time to learn how to optimize web pages for those keywords and that's when the real fun begins.
I do want to clarify one point here – there's A LOT to SEO. It's not something you can read one post on and then be able to fully implement. This is a guide to how to optimize one page or one post for a specific keyword, and not a guide on how to fully optimize your website.
Finding your keyword is the first step, but once you know what keyword you want to use, how do you optimize your page for it?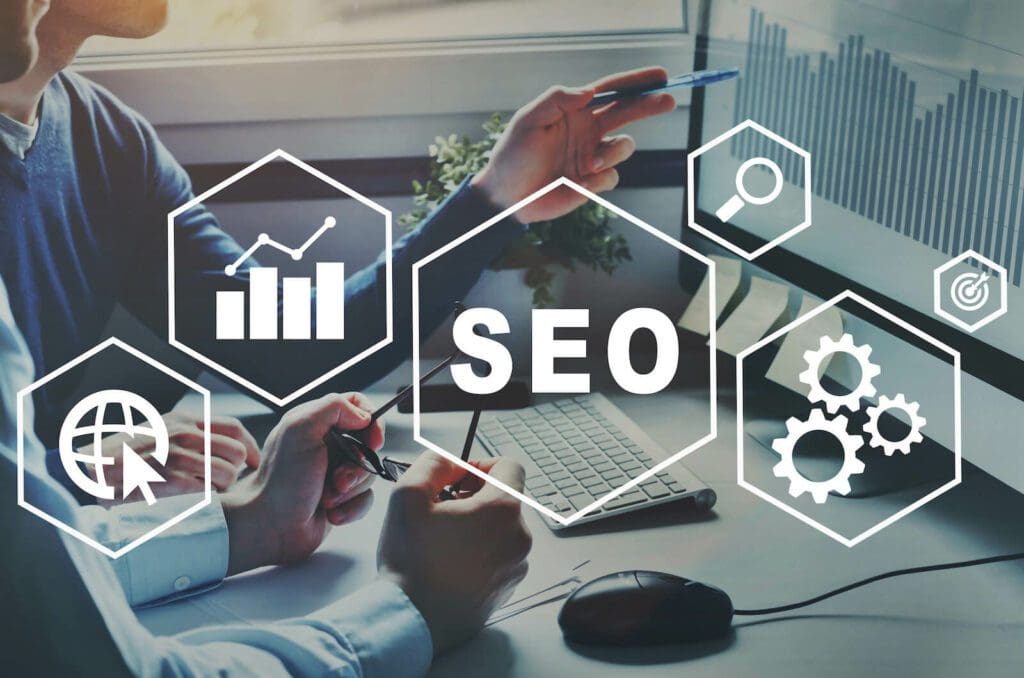 On-Page SEO Basics
URL/Permalink: Unless you are optimizing your homepage, your page is going to have a permalink, meaning what comes after the .com/ at the end of your URL. For example, this post has a URL of https://www.sumydesigns.com/how-to-optimize-web-pages/ and can you guess what my focus keyword is for this page? It's how to optimize web pages. Your permalink plays a role in your on-page SEO, so be sure not to neglect it or let it take the default URL. You can specify the permalink for all your posts and pages. Here's a video I made showing how to change the permalink, in case you don't know how.
Page/Post Title: Be sure your page or post title is using the keyword. It doesn't have to be exact, like mine is for this post, but it should at the very least have that keyword phrase in the title. Be sure your title accurately reflects what the page is about.
Content: You need to have quality content on any page you optimize for. Guess what? If you have a page that you do all the rest of the optimizations for but have only a few sentences of content, you probably won't rank for that phrase unless you have little competition. With millions of websites online right now, there's not much chance you don't have competition. Write good content, content that people want to read.
When writing your content, be sure to use your keyword in the content. Definitely within the first paragraph. Try to get it in the first sentence. And then use it a few times, where appropriate, throughout the text. Don't jam it in places it doesn't belong, but if you can replace a few pronouns or other words with your keyword, that's a good place to start.
If you write content that people want to read, then it will naturally get shared.
Title Tag and Meta Description: These are what is shown to people in the SERPs. If you don't specify your title tag and meta description, then by default Google will show your page title as the title tag and the first 120-158 characters of your content as the description.
That may or may not be the ideal text you want your users to see. If they don't like what they see in the SERPs, then they will click on someone else's listing. So take a few minutes and write something that 1) accurately describes your page 2) entices the user to click on it and 3) uses your keyword (in both the title and description.)

One thing to keep in mind is that if Google doesn't like your meta data, it still may not show it. So try to write up something that is both accurate and useful as well as interesting to get that user to click on your listing. The more clicks you get on the listing, the better Google will start to think your page is and your rank will start to change as a result.
Most themes will have a designated spot on the post or page to add in your meta data. I use a plugin called Yoast on almost all sites where I can designate my meta data and it also gives me a little checklist for things I should be doing to advance my SEO efforts.
Header Tags: Your H1, H2, and H3 are still pretty important. Your page needs at the minimum an H1 tag with your keyword in it, but you can use it in H2s and H3s as well for added benefits. But remember, use it where it fits, not just jamming it in there for SEO. Content should be for people, not search engines.
Images: Your post or page will need at least one image. Maybe you didn't know this, but you can optimize this image for SEO as well. First, change the filename of the photo. Don't upload IMG47147.jpg. Instead, change the filename to your keyword phrase. If your keyword is beautiful giraffes, then your image should be named beautiful-giraffes.jpg. That's such an easy thing to do that will help with your SEO, but so many people don't think to do that prior to uploading the image.
(Also, before you upload, please crop and reduce the size of your photo. Whether it's from a camera, your phone, or a stock photo vendor, it's probably too big and will slow down your page load. You only need it at 72dpi and usually no bigger than 1600 pixels in width.)
ALT Text: When you upload a photo, you also need to specify alt text. This is important for a few reasons. One, it is something the search engines pick up on it, so it needs to use your keyword. But two, it's also there so that screenreaders for the visually impaired can describe the photo to users who need that. So yes, use your keyword, but be sure that the alt text accurately describes the photo as well. Use your keyword in your description, don't make the description only your keyword.
That's my basic list of on-page techniques for how to optimize web pages
Like I said at the start, this isn't a comprehensive list of everything involved in SEO. It takes a lot of work to get your site in front of the right visitors, but this list will help you optimize your posts and pages for the keywords you want to be found for.
BONUS TIP: After you've finished optimizing your post or page, go back through your site and look for opportunities to link to the new content you just added. Internal links are a great way to boost your post or page. Be sure when you add in your link, you aren't just linking words like "click here." Click here doesn't tell the search engines ANYTHING about what that link is about. Instead, use your keyword as the anchor text for your link! This is REALLY GOOD for SEO!
BONUS BONUS TIP: If you have Google My Business Page, add a Google Post to your new page or post and be sure to use the keyword in the title and description.
Join our list!
Our blog, delivered to your inbox. Never miss a post!