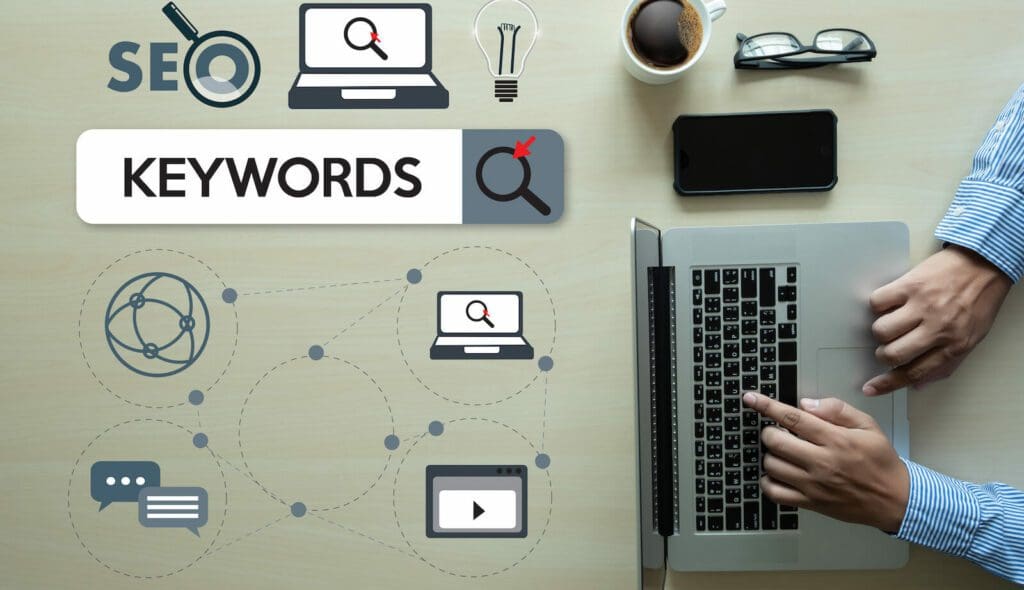 When it comes to SEO, there are a lot of things to know and understand and there's a lot of old information out there that may not be relevant. But one thing that's unchanging is the need to learn how to select the keywords for SEO on your posts and pages.
This is a conversation I have with a lot of small business owners. They have an idea of what keyword they want to be found for, usually just one keyword, and that's what they are stuck on. This is almost always a mistake.
Most website owners choose their favorite keyword by imagining what they would search for when Googling what their business offers. Which is a great starting place for choosing a keyword, but it can't be the only option you use. One of the main drawbacks to this plan is that you, as the owner of the business, are not your customer and that expertise will hinder your SEO choices.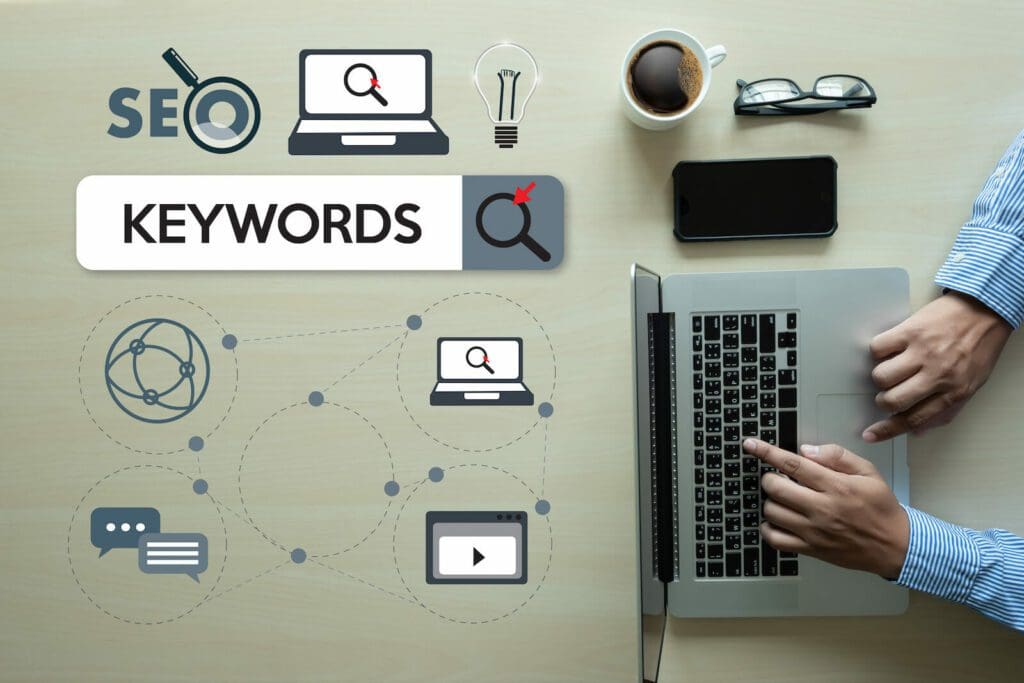 So how do you pick keywords for your site?
Step 1: Make a list of all the keywords you *think* you want to be found for. Don't focus on just one, get a bunch. Remember, over half of all searches have three or more words in the search, so don't limit your keyword choices to just one or two words.
Step 2: Google each choice, and make a note of the results. Why do you do this? Because Google's goal in any search is to deliver the right answer to the searcher. And Google doesn't always agree with us on what search should produce what results. If you Google your keyword selection, and the results you see aren't similar to your business, then you need to mark that keyword off your list. If Google doesn't think your type of business is the right result for a search, you will never break into the results for that keyword.
Step 3: Now that you've started a list, and you've narrowed it down some, it's time to start your keyword research. Steps 1 and steps 2 were just getting you started, now the real fun begins. You need to research your keywords for two main things: search volume and keyword difficulty.
Search Volume: the number of searches that are performed using that keyword in a month. This data is SO important. Often times I'll have clients tell me they want a specific keyword, and when I enter it into my keyword research tools, I'll see it has no search volume. If nobody is using that keyword, it's time to mark it off your list.
On the flip side, having a high search volume isn't necessarily right either. The monthly search volume for the keyword web design is around 30,000 to 70,000 searches. That's huge! But what that also means is that keyword is going to be really, really hard to attain. Whereas if I change that to web design services, the search volume drops to around 850-1,5000 which is a much more reasonable amount.
Pro-Tip: Don't discard low search volume keywords! Just because a keyword may only get 11-50 searches a month, doesn't mean it's not a good keyword. If you land 50 people on your site in a month who are looking for exactly what you offer, I would consider that a huge success. Way more successful than shooting for a keyword that has 1,500 searches but only getting 5 users on your site. Low volume keywords that have a high click through rate are extremely valuable.
Keyword Difficulty: This essentially means how hard is it to get ranked for this keyword. If you choose a keyword that's extremely competitive, and you aren't willing to put in the work or pay the fees needed to an SEO pro to get you there, you're fighting a losing battle. If you look up your keyword and it's too hard, you'll probably never rank for it.
How to research your keyword
Now that you know what search volume and keyword difficulty are, you need to look up each word in the SEO tool of your choice and learn what the search volume is and what the keyword difficulty is. I like to create a spreadsheet for this task, where you can keep a tally of the results and sort them to make your final choices. One column for keyword, one for search volume, one for difficulty and one for your rank, if you already rank somewhere for this keyword.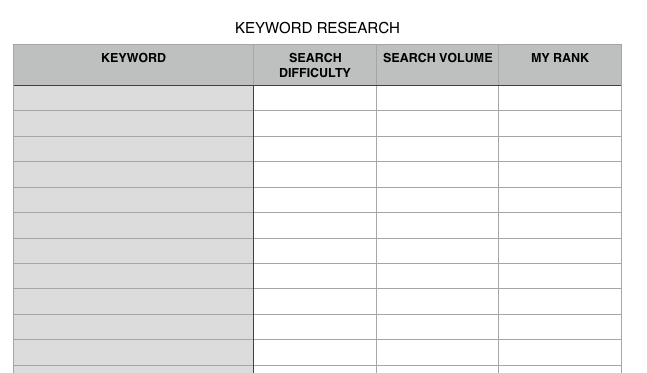 The bigger question I'm sure you have is, how do I find this information? Now is the time you'll need a keyword research tool that provides this information, and most of them are not free. I use Moz and KWfinder for my own keyword research, and SEMRush and Ahrefs are also very good tools.
These plans will run you anywhere from $30 a month to several hundred a month depending on your needs. If you have just one site that you want to do keyword research for, you can probably get by with the $30 plan on KWFinder.com. Additionally, if you want to use KWFinder for free, you can perform up to 10 searches every 24 hours for free. (When their site isn't under heavy usage, sometimes they'll decide not to let you see results if they are busy.)
If you can't justify paying for a tool, Google Trends is a great place to start and can give you a lot of search volume data on your keyword. You can see searches for an extended period of time (rather than just the last month) and you can see whether searches are increasing or decreasing for that query, which is super useful. However, it doesn't give you search difficulty which I think is important information. You can often guess to difficulty be the level of search volume.
Step 4: Once you've performed all the research and you know the search volume and difficulty of your keywords, it's time to narrow down your list. If a keyword is too difficult, mark it off your list. Once you've pared down your list, review it. Do you have too many keywords? Do you need more?
If you feel like your list is too small now, you can start searching for more keywords that are similar. A good free tool you can use to look up similar keywords is UberSuggest. You can pop your keywords into this tool and get a list of similar keywords that are out there that you may not have thought of.
If you're using a paid keyword tool like Moz or SEMRush, they also have these tools that you can use to find additional keywords.
Remember, if you add keywords to your list, you need to go back to step 1 and start the process over with those keywords too.
That's how to choose keywords for SEO
That's all there is to finding the right keywords. You have your list, and you're ready to start implementing those into your website to start growing your traffic and gaining new business. Remember, SEO is a marathon, not a sprint, and you won't start seeing results over night. It can take six months to a year to start seeing changes once you start your SEO process.
Also, note that in this post I didn't go over how to optimize web pages for your keywords, just how to choose keywords for SEO. How to optimize a post or page for a keyword will be covered in my next blog post so stay tuned or sign up for our newsletter. (Read it here.)
Need help with choosing your own SEO keywords? Contact us to learn more about our SEO Services.
Join our list!
Our blog, delivered to your inbox. Never miss a post!