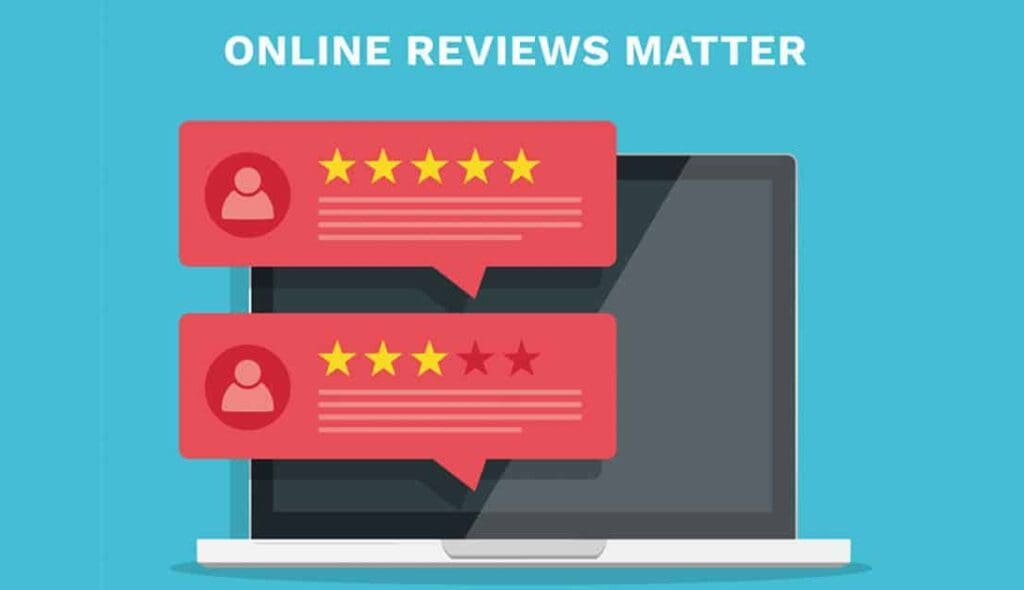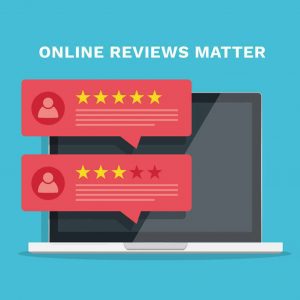 I was talking to my dad the other day. I'd sent him a book for his birthday and I said, "It has great reviews." He responded that he didn't pay attention to reviews because they were all paid for by the book publishers.
We had a talk about how on Amazon, they weren't paying the "Verified Buyers" to leave reviews, and discussed how to tell the difference between ones that the business owner wants you to see (the ones on their website) versus the ones on Google and Amazon and other 3rd party sites.
So, do reviews matter? Yes. Yes they do.
On average, most people will read the first six reviews before making a decision to contact you. But we're not talking about the reviews on your website. It's great to have those, but like my dad thought, those are easy to fake and of course, will only showcase the best. So what about other reviews, on third party sites? Those are what we're talking about. They are important.
People read those reviews. If you have bad ones, they'll get noticed, but good ones get noticed too. But consider this, people are much, much more inclined to go leave an online review if they have had a bad experience. So the key is that you need to get people to leave you positive reviews.
We can help
The secret to having an online reputation you can be proud of is simple: you just have to ask. If you've provided a good service to your clients, they are usually more than happy to leave you positive feedback. You're busy, though, and it takes time to send the emails, make the requests. So we have a solution.
We offer an online review system to our clients. Here's how it works.
Step One: We create a custom email and landing page for your feedback and then we'll email your clients and ask for feedback. When your customers click the link they'll be taken to a branded, private feedback page to leave their comments.
Step Two: If your customers rate you highly, we'll immediately ask them to copy that feedback onto the third party platforms of your choice. We can integrate with 40 different review sites, and we can help you choose ones that appropriate for your industry.
Step Three: Negative feedback will be stored privately for you to respond to as you deem fit, whether that's with a separate email, phone call, etc.
Step Four: Share your stellar reviews on your website and on social media! We even have a widget to put on your website that will stay updated as you get new reviews.
Step Five: Reap the benefits of a great online reputation!
---
Here's what one of our own clients says about our review system:
"Sumy Design has the most amazing review system.  Before, I would request reviews through Zillow, and they would post on just Zillow.  With their review system, they post on my website, then my clients have the option of posting the same review on multiple different site, including Zillow.  My absolute favorite feature about their review system is that it protects me, and my reputation, from accidental client error.  For example, I had two separate incidents where clients who had wonderful experiences with me, gave me glowing written reviews, but gave me 1 star by accident.  Instead of posting automatically, as it would on Zillow, Sumy contacted me and asked me if this was correct.  I requested they resend the review form to those clients, and both clients changed their review to 5 stars.  Without Sumy as the middle man for my reviews, my stellar reputation would have been tarnished by error.  Thank you Sumy for protecting me!" – Lauren Alexander, realtor
Join our list!
Our blog, delivered to your inbox. Never miss a post!