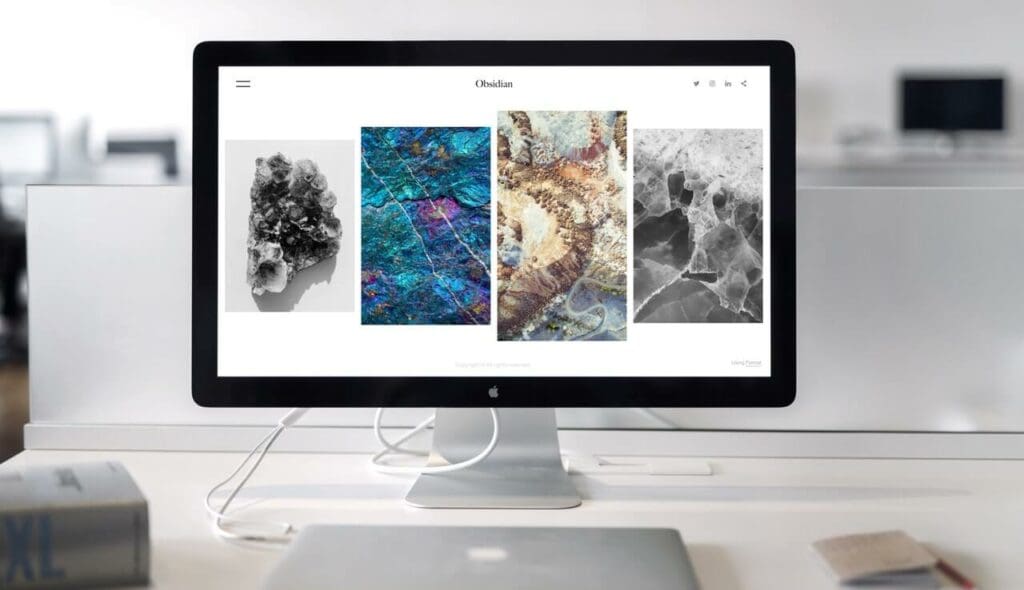 If your small business is just starting, you may be wondering what the best options are for your web page design. And if you do a Google search, you will find millions of results. How do you know what's good and right to following, and how do you know what's old, what's current, and what's going to resonate with your customers?
If you're new to web page design, you probably have a lot of questions, but the good news is that there are some tried and true best practices for your website, and help you filter through the good advice and the bad advice.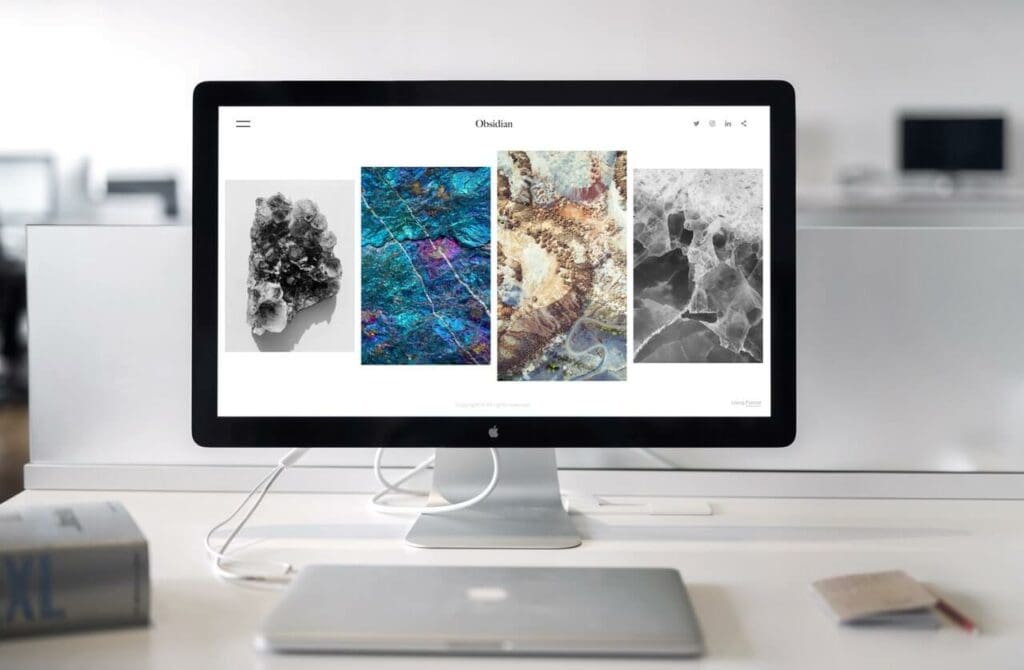 Myth #1
"The current trend is to have all your content on one page, with navigation that just scrolls down the page."
Truth: This is bad advice. Not only is it bad for the user experience, but it's seriously bad for SEO! If you want to be found in the search engines, then taking this approach is going to hinder your results.
So why do people do it? Because it's easy. For someone who wants to sell you website services, but they aren't (yet) very skilled at it, making a one-page site is easy. It's easy to drop your content into different sections of the site, add a photo or two, and link it in navigation.
It doesn't look bad, but it's a bad practice for a number of reasons. First, it prohibits the amount of content you can reasonably share on the page. If all you want is a paragraph of text to tell who you are and how to contact you, then this approach may work. If you really want to sell your products and services, then you'll need more than that.
And if you want people to find you in the search engines, then it's an even worse idea to have a long one-page site. Google uses the content on your site to determine what it's about, and how it should be indexed. If all your content is on one page, which content will Google choose to use to figure out what your site is about? Your about content? Your services content? You'll be seriously hurting your SEO options by putting all your eggs in a one-page basket.
Myth #2
Creating micro-sites or blogs on external blog services and linking them to your site is good for SEO.
First, let me be clear – links ARE good for SEO. A link to your site is like a vote of confidence within Google. But understand that not all links are created equal. Creating an unknown site and then using it to link to your site isn't going to get you any kudos. Links back to your site need to be from quality sites with a history and domain authority.
Not only that, but it takes more than just links to get your site ranked. It takes great quality content, preferably long-form. What happens if you put that great content on another domain on another site instead of your site? You are literally creating your own competition for your keywords. Why would you do that?
If you are trying to gain traction with SEO in addition to your new web page design, then building links is going to be something you want to focus on. But you want to do it in ways that are not only ethical (and creating your own sites to link back to your own site is not) but in a way that is beneficial.
I always start with a link from your Google My Business listing, your Facebook page, and any other social media outlets you use or plan to use. Do not set up social media profiles simply for the sake of linking back to your site. If you won't use it, it won't provide benefits. Find out where your customers are on social media, and that's where you need to be.
If you are a locally based business, be sure to set up a listing on Yelp. It's free (although they will try to sell you stuff) but is a great place to get a free backlink. Lots of people use Yelp everyday.
However, the main way to get quality backlinks is by creating great content that people want to share. Do you have useful knowledge that people are looking for? Write it up and publish it. If you can provide answers to searchers queries, you will naturally receive valuable and beneficial links.
Myth #3
If I share what I do on my website, everyone will do it themselves and not hire me.
Truth: This is, in almost all cases, wrong. Almost every person with a lawn knows how to mow it, and yet lawn mowing companies have not gone out of business.
If someone wants to learn how to do something, they are going to find a resource to learn it, regardless of whether it's on your web site or not. Do you want the searcher on your website? Or on someone else's?
By publishing new content, you are establishing your expertise and authority with not just your audience, but with the search engines as well.
This helps your business in so many ways.
It provides content to show your site visitors and Google that you are a credible expert in your industry.
It creates valuable content that your site visitors will want to share, creating great backlink opportunities.
It builds credibility of your expertise to your audience, which helps build trustworthiness.
Never be afraid to share your knowledge. This doesn't mean you have to share trade secrets. If your restaurant has a secret sauce recipe, keep that locked in your vault. But I'm willing to be there are a lot of other things you can share that will be beneficial to your users.
Myth #4
People know what they should do on the website if they want to take the next step with my business.
This is true… kind of. It can be real easy to assume that your site visitors know that if they want to hire you, they should submit the contact form. But that can be real convoluted. Do they want to contact you? Or do they want to hire you? Is there a separate space where they should submit a form that's different than contacting you? Should they call? What happens after that?
You may think it's super obvious, but not every visitor to your website will. Be sure you tell them exactly what they should do next. This is your call-to-action. What do you want your site visitors to do? Tell them in clear, obvious words with an easy way to do it. You will be surprised at how much that increases the conversion on your website.

When planning for your web page design, plan to incorporate multiple calls-to-action. One thing to keep in mind is that most users will only complete ONE action when they visit your site. Just one! So figure out what that one thing is you want them to do and guide them into that action.
A few extra tips for planning for your web page design
If you are looking at resources on the web, look at the date! If what you are reading is more than a few years old, you may want to keep searching. Trends change on the Internet often, so try to read what's new.
Validate the sources you are using. Are they from quality websites? How do you know you can trust them? Anyone can publish information online with ease, so there's a lot of bad information out there. The same way your customers would vet you through own website is the way you should vet any website you are using for web page design resources.
Answer your users' questions. If you can provide answers to the questions people have, the next steps will logically fall into place.
Don't hide your contact information. Make it easy for them to reach you. Remember, not everyone likes to communicate in the same way. Some like email, some like phone, some like text. Give as many options as you can.
Finally, remember that your website isn't carved into stone. You can try a variety of tactics in your web page design to get the best results. Change is inevitable. Trial and error is a great way to find out what works and what doesn't.
Join our list!
Our blog, delivered to your inbox. Never miss a post!