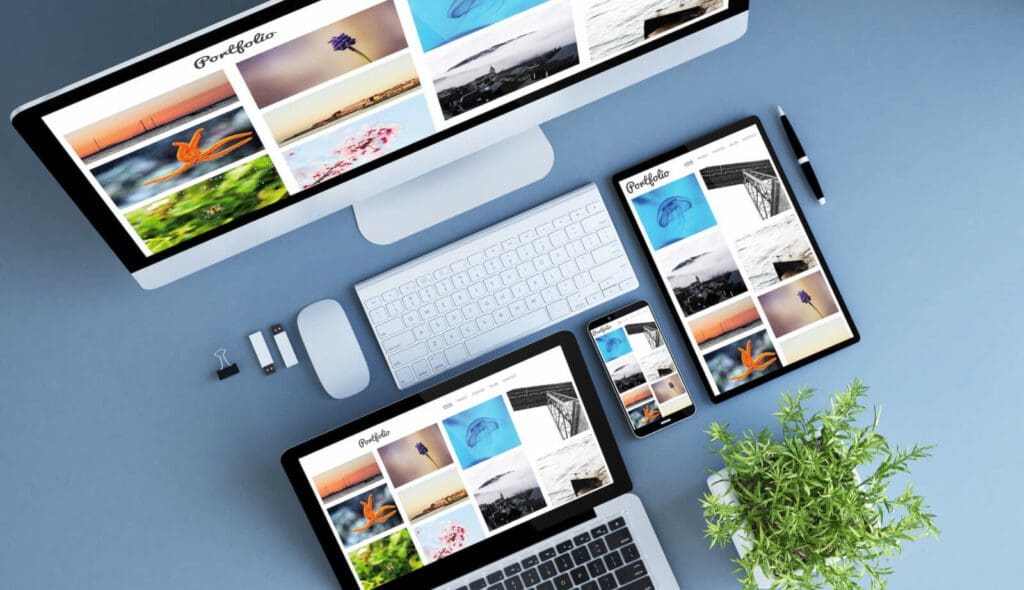 The small business website is the number one focus of our business at Sumy Designs, and we consider ourselves experts in the field. As someone who has been working with businesses, and running my own, for over thirteen years, it's become a subject I feel pretty confident about.
I talk a lot about web page design in terms of content and photos, and I don't want to rehash this in yet another post that says the same thing. Yes, you need great content, great photos, and contact information, of course. Instead, I want to talk about the technical side of what your website needs, particularly when it comes to a WordPress website.
The Technical Needs of a Small Business Website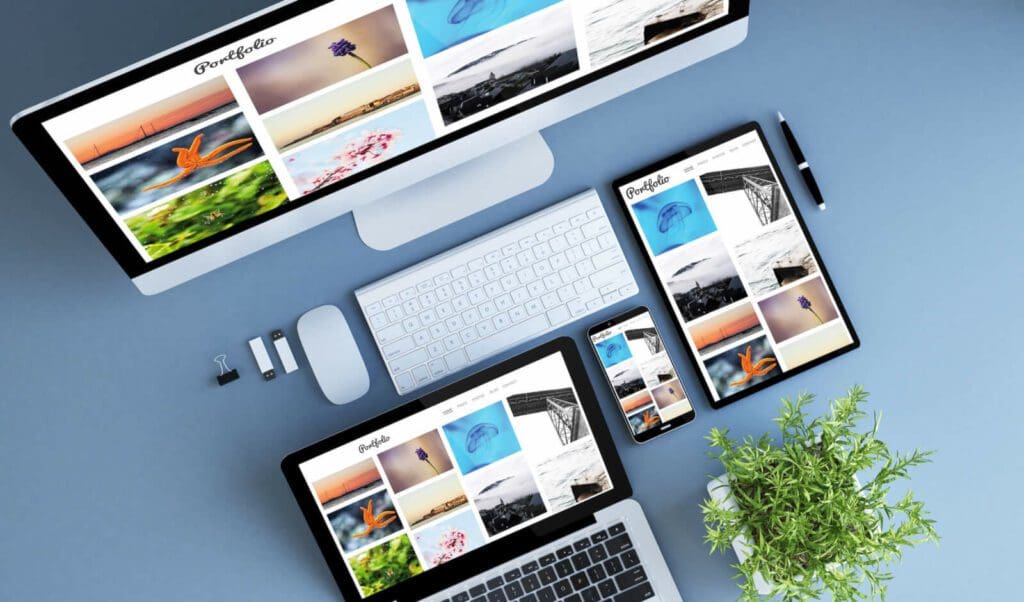 Security & Encryption
…and these are two different things!
I get a little frustrated when people confuse security with encryption, because in fact they are two different things. It doesn't help that Google has made their Chrome browser says 'NOT SECURE' if you aren't using website encryption.
But the truth is, encryption doesn't secure your website. SSL encryption simply encrypts the link between the server and your browser, ensuring that any data that passes between the two stays private.
That may sound like security to you, but it's not security for your website. It's security for the user who may be looking at your site or submitting a form on your site.
However, having your website encrypted and having an SSL certificate will NOT stop someone from hacking your site. Trust me on this, I have cleaned up more than one site that had SSL encryption activated.
Security is different, because that's what keeps your site secure and keeps a hacker from breaking in. Some people will tell you that WordPress isn't secure, and that's not true. Any content management system can become insecure if you fail to take proper precautions. WordPress is just a bigger target because it now powers over 30% of all websites on the Internet. (To give context, Joomla is the second biggest CMS and it powers approximately 5.7% of websites.)
When it comes to your new small business website, you have to take precautions to keep it secure. Strong passwords are a requirement. Stop using the same password you use for everything else. Make sure it's long and hard to crack.
It's super important to make sure you are keeping up with the software updates too, and guess what, those come out all the time. It can be frustrating because every time you login, there are new updates. But the truth is that those updates come out for a reason and a lot of times, it's to make your website more secure. Don't miss them.
"I was told not to do the updates because it would break my site."

Real quote from a friend from their website developer
If your website is built well, doing updates will strengthen it, not break it.
I also like to use a security plugin like iThemes Security or WordFence to make sure I'm hitting all my bases when it comes to security.
SEO & Marketing
…and these are two different things.
There are over a billion websites online today. How are you going to compete? Just having a website is not going to be enough to get found amongst your competition, especially if you are a remote or virtual business. You're going to need to do some search engine optimization and marketing if you want to get found.
Search engine optimization is the process of trying to attain more organic (not paid) traffic to your website through improving your content and keyword relevancy.
SEO is not something that happens on it's own, it's something you work at, continually, to see improved results. It requires keyword research, quality, relevant content, and a variety of tactics to improve the possibility that your site will be found in the SERPs.
Marketing is different. Marketing is often using paid means to get folks to your site, such as PPC campaigns, radio or TV commercials, and social media campaigns. Marketing and SEO are partners, but they aren't the same. We offer both SEO services and Internet marketing to help your small business website get found.
Spam Protection
Everyone hates spam, but it's not going away anytime soon. Your small business website is probably going to get hit with it. You can choose to ignore it, but you shouldn't. Prevention is the key. Not only will your pages and posts get hit with spam comments, but even worse are spam submissions on your forms.
A lot of people choose to use a CAPTCHA for their forms. And this works, but it has some problems. Have you ever struggled to get one submit correctly? If you have, your users have too. And if they struggle too many times, they'll give up. It's also harder for your disabled users. Instead, I use Akismet to prevent spam through my online forms, which integrates well with my favorite form plugin, Gravity Forms.
A Content Strategy
You can't create a new website and put it online and expect it to make any progress or keep your visitors if you don't plan to add new content to your site. New content is what gets shared on social media. New content is more information for the search engines to index about your site.
You need to plan to update your content, because if you don't plan for it, you probably won't do it. When your website launches, decide how often and when you plan to update your content or add new content. This could be writing new blog posts or just changing your about page to reflect your new skills and education, updating the services page to showcase your offerings, or adding new items to your portfolio.
Make a plan and put it on the calendar, and don't ignore it when the time comes.
A Support & Maintenance Plan
You can no longer create a website and just forget about it. If you don't plan to login at least once a week and update the site's software, then you need to find a support company that can take care of this for you.
This should include a plan for backing up your site, something separate from whatever you host offers. Hosting companies are going to offer various degrees of backups. Some will have a week, some will have a month, and some won't do any at all. Know what is included in your package, but no matter what it is, I always suggest having additional backups. I like to have backups of my backups.
And store those backups offsite. If someone breaks into your site and sees your backups, they will delete those backups pretty fast. That is heartbreaking.
At a minimum, I recommend having 30 days of backups stored in a different location than your website. We offer this service with our support packages, but you can also use a service like VaultPress for backups.
---
Just having a website isn't really enough in 2019 and into 2020. You need a plan in place to make sure it's safe and always working for your business.
Join our list!
Our blog, delivered to your inbox. Never miss a post!