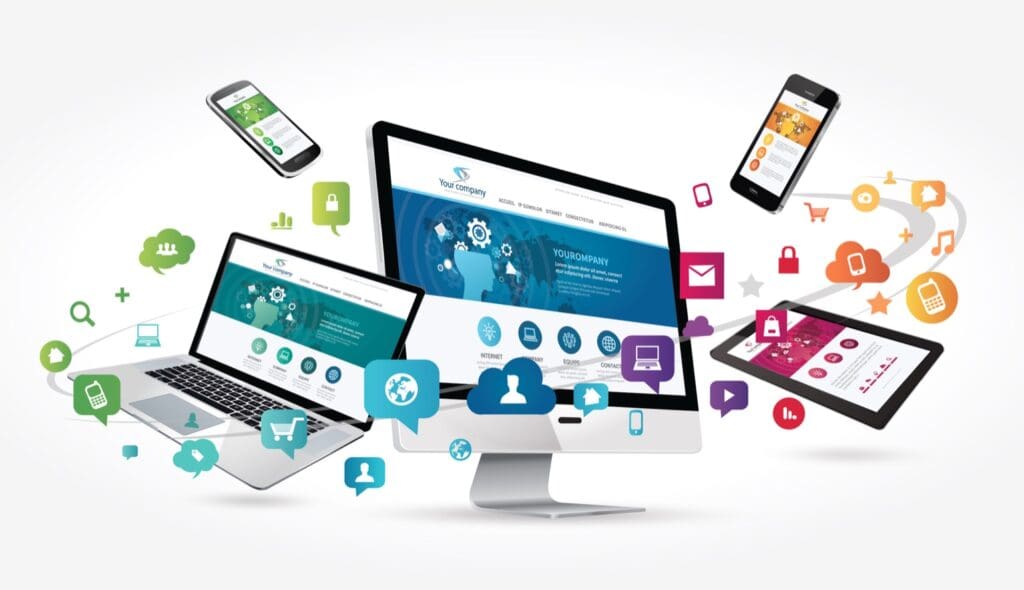 Your business website's services page is one of the most critical components of your online presence. It's the page where you showcase what your company has to offer, and it's often the first place that potential customers will go to learn about your services. Therefore, it's essential to make sure that your services page is well-designed, informative, and engaging.
Here are some essential elements to include on your business website's services page:
A clear and concise headline. Your headline should be the first thing visitors see when they land on your services page. It should be clear and concise, and it should accurately describe what your company does. A good headline will grab the visitor's attention and make them want to learn more about your services.

An overview of your services. Next, provide a brief overview of the services that your company provides. This section should be short and to the point, highlighting the key services that your company offers. You can use bullet points or short paragraphs to make this information easy to read and understand.

Often business owners make the mistake of thinking that people who land on their website already know what they offer, or understand what their services are. Don't make this mistake. People want to see specifics about what you offer. Bonus, it's good for search engines too.

Detailed descriptions of your services. After providing an overview of your services, it's time to go into more detail. Each service should have its own section on the page, with a detailed description of what it is and how it can benefit the customer. Be sure to highlight any unique features or benefits that your services offer.

Now, here is where things can get even better. If you have very specific services, you can then link each of these sections to a full page about that service. For example, if you are a contractor who does kitchen and bathroom remodeling, you can have a section on kitchens, and then link to a full page about kitchen remodeling.

Why do that? Because having a full page on kitchen remodeling makes you much more likely to be found in the search engines for that term. I highly recommend having a single page for each service if you are able, but that does mean you'll have to write content for each service.

Testimonials and case studies. Including testimonials and case studies on your services page can be a powerful way to demonstrate the value of your services. Testimonials from satisfied customers can help build trust and credibility, while case studies can show potential customers how your services have helped other businesses achieve their goals. Studies have shown that people tend to ignore a "testimonials page" but do notice testimonials placed near relevant content. Instead of a page full of testimonials, scatter them throughout the site, including on your services page.

Pricing information. Many businesses hesitate to include pricing information on their website, but it can be helpful to include some basic pricing information on your services page. This can help potential customers determine whether your services are within their budget, and it can save time for both you and the customer by avoiding inquiries for services outside their budget.

Call-to-action buttons. Make sure to include call-to-action buttons on your services page to encourage visitors to take action. These buttons can be used to direct visitors to contact you, sign up for a free trial, subscribe to your blog or newsletter, or schedule a consultation. If you have the ability to add consultations bookable online, like using Calendly or something similar, I highly recommend it. A clear and prominent call-to-action can help turn visitors into customers.

Visuals and multimedia. Including visuals and multimedia on your services page can help make your content more engaging and memorable. Use high-quality images, videos, and infographics to help illustrate your services and show how they work. When at all possible, using your own photos is recommended over stock photos, so long as your photos are good quality. People want to see what YOU can do, not a stock photo. You can also include interactive features, such as calculators or quizzes, to help visitors determine which of your services is right for them.

FAQs. Finally, consider including a section for frequently asked questions (FAQs) on your services page. This can help address common concerns and questions that potential customers may have, making it easier for them to make a decision about whether to use your services. When you can answer someone's questions before they contact you, you are a higher chance you'll convert that site visitor.
Your services page is one of the most important pages on your business website. Remember, the goal of your services page is to showcase what your company has to offer and convince potential customers that your services are the best choice for their needs. With these elements in place, you can create a powerful and effective services page that will help your business succeed online.
Join our list!
Our blog, delivered to your inbox. Never miss a post!