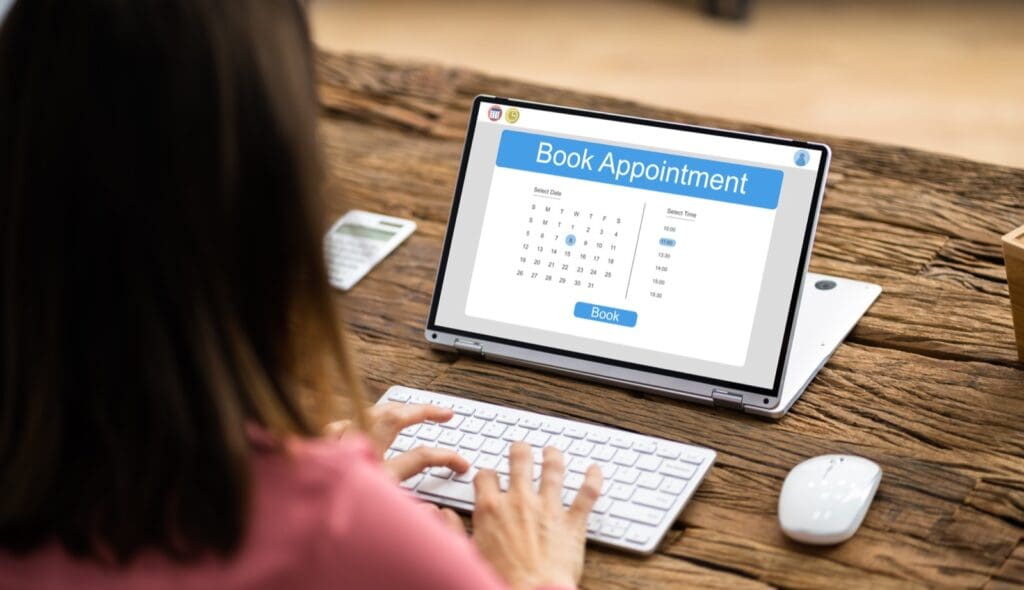 If you have a business that relies on client appointments, it's time to set up online booking system. You are losing money and wasting time if you don't. With online scheduling, your clients can easily book appointments with you at their convenience, freeing up your time to focus on other important tasks. You can easily offer online booking for WordPress, and there are a lot of different ways.
Step 1: Choose a Scheduling Plugin
The first step in offering online scheduling is choosing a scheduling plugin for your WordPress website. There are many scheduling plugins available, each with its own unique features and benefits. Some popular options include:
Amelia – This is a feature-rich scheduling plugin that offers online booking, appointment reminders, and a variety of customization options. It is easy to use and can be integrated with your Google Calendar. It is recommended for salons, consultants, medical offices, gyms, coaches, and more. The lite version is free, but there is a plus version that has more features for $79 per year, or $199 for a lifetime license.
Bookly – This plugin offers a user-friendly interface, a customizable booking form, and a variety of payment options. It can also send automated reminders and follow-up emails. It integrates with your Google calendar and is compatible with WooCommerce as well. There is both a free version and a pro version with additional features.
BirchPress – This scheduling plugin is ideal for businesses that offer services that require multiple appointments, such as a spa or salon. It offers features like recurring appointments and the ability to book multiple services at once. There is no lite version, and this one costs $99 a year at the minimal level.
There are many other scheduling plugins available, so take some time to research the options and choose the one that best fits your business needs.
It's also possible that your existing scheduling system for your office has an online scheduling component, so it's a good idea to talk to your software provider to see if there's anything that can be done to integrate it with your website.
Also, you could consider third party booking systems, like Calendly, for appointment scheduling.
Step 2: Install and Configure Your Scheduling Plugin
Once you've chosen a scheduling plugin, the next step is to install and configure it on your WordPress website. The installation process will vary depending on the plugin you choose, but most plugins can be installed like any other WordPress plugin. Simply go to your WordPress dashboard, click on "Plugins", then "Add New", and search for the plugin you want to install.
Once you've installed the plugin, you'll need to configure it to meet your business needs. This will typically involve setting up your booking form, adding your availability, and choosing the types of services you offer. Some plugins may also offer additional features, such as the ability to accept payments, send email notifications, or integrate with your Google Calendar.
Step 3: Add Your Booking Form to Your Website
Once your scheduling plugin is installed and configured, the next step is to add your booking form to your website. This will usually involve creating a new page or post and using a shortcode to embed the booking form on the page.
Most scheduling plugins will provide you with a shortcode that you can use to embed the booking form. To do this, simply copy the shortcode and paste it into the page or post where you want the form to appear. You can then customize the appearance of the form using the plugin's settings or CSS. Some give you more options for this than others.
Step 4: Test Your Booking Form
Before you start promoting your new online scheduling system, it's important to test your booking form to ensure that everything is working properly. This will involve making a test booking and checking that the confirmation email and any other notifications are sent correctly and show up everywhere you want them to. You don't want to run into a situation where someone books an appointment but you don't see it on your calendar.
It's also a good idea to test your booking form on different devices and browsers to ensure that it works well on all platforms. This can help you identify any issues that need to be addressed before you start promoting your online scheduling system to your clients.
Step 5: Promote Your Online Scheduling System
Once your online scheduling system is up and running, the final step is to promote it to your clients. There are many ways to do this, depending on your business and target audience. Here are a few ideas to get you started:
Add a "Book Now" button to your website – This can be a simple button or link that takes clients directly to your booking form.
Send email reminders – If you already have a mailing list, consider sending out an email to your subscribers promoting your new online scheduling system. You can also use email reminders to follow up with clients who haven't booked appointments in a while.
Use social media – Social media platforms like Facebook and Instagram are great ways to promote your online scheduling system to a wider audience. Consider running a targeted ad campaign or posting regular updates to let your followers know about your new booking system.
Offer discounts or incentives – To encourage clients to book appointments online, consider offering a discount or incentive for online bookings. This could be a percentage off their first appointment or a free add-on service.
Encourage word-of-mouth referrals – Encourage your existing clients to spread the word about your new online scheduling system to their friends and family.
There are many ways you can easily offer online booking to your clients using WordPress. This can help you save time, streamline your booking process, and make it easier for clients to book appointments with you. Whether you're a small business owner or a large corporation, online scheduling is a valuable tool that can help you grow your business and improve your bottom line.
Join our list!
Our blog, delivered to your inbox. Never miss a post!