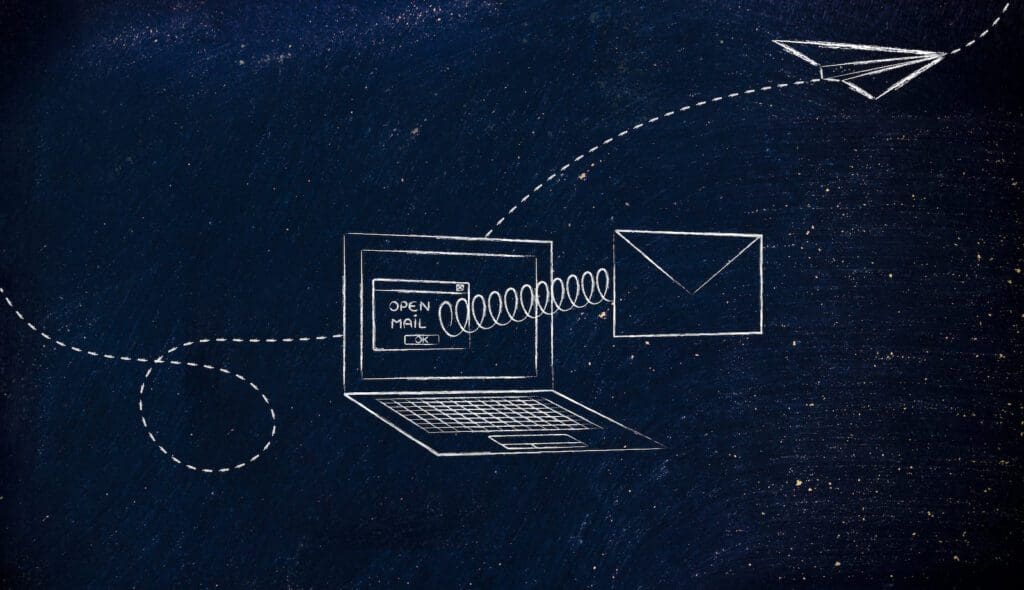 Want to write a newsletter, but don't have the time? I hear you. In fact, business owners often wonder how they can keep up with all the tasks involved in marketing their business. If you are blogging, updating your website, doing social media, and then also trying to manage a newsletter, it can take a LOT of time. And marketing your business does take a lot of time, but I'd like to share a few shortcuts with you that can reduce your tasks so you can get more done with your time.
One of these is using an RSS feed newsletter. A lot of people may not know what an RSS feed even is, so let's start there. RSS stands for Really Simple Syndication. RSS is a web feed that allows users and applications to access updates to websites in a standardized, computer-readable format. For those of us nerds who were blogging and following blogs back in the day, you used an RSS Reader to track your blogs, so you'd know if there were updates right away. This allowed you to keep up with blogs without having to go to each and every website. Following websites this way isn't as popular as it once was (thanks, Google, for taking away Google Reader) but it's this same technology that allows us to set up an RSS feed newsletter.
How it works
If you'd like to keep your followers up-to-date on things going on and you are writing or managing a blog, you can use that RSS feed and automatically send your new blog posts to your subscribers. Here's how it works. You write up a new blog post on your website and hit Publish. After you publish, your newsletter manager (think MailChimp, Constant Contact, or MailerLite) becomes aware of a new post in your RSS feed. It grabs the content from that feed, pulls it into whatever template you've set up, and automatically emails it out to your subscribers.
Cool, huh?
And for those of you that already follow my blog, you know that every Friday afternoon you get a brand new email that includes whatever we've been writing about that week. (And if you aren't subscribed, maybe you should do subscribe to our blog now.)
Anyway, this is fairly easy to set up and once you set it up, you don't have to anything and it just goes out automatically to your subscribers whenever you post.
Why should you do this?
There are a number of reasons, but the main reason is that it gets your fresh content in front of your subscribers. Have you heard the saying that it takes 8 "touches" to make a sale? Every time you send an email, you are getting your name in front of people, you are reminding them who you are and what you do. And if your information is useful and informative, then later, when those same people need the services or products you offer, they will remember you.
Doing this also increases traffic to your site, as people click through on your posts or links to see what else you've written about.
How to set it up
It can vary depending on which newsletter service you use, but most of them have the same basic set up. Create a new campaign using the RSS feed option, and then follow the steps to set it up. You can design the newsletter template to match your site, add in social icons, and anything else you want. I could spend a lot of time writing about how to set this up in each newsletter service, but why reinvent the wheel. Here are the instructions for the most popular newsletters.
How to set up RSS Feed Newsletters
Oddly, I can't find anything for Constant Contact, which is one of the bigger newsletter services, so I don't have a link for that. Sorry.
A few recommendations
I definitely recommend creating a template and that matches your website so that you are branding your business in those emails. Your customers and potential customers need to recognize your brand whenever they see it, so use your logo, include a photo, use the same colors and fonts.
Be sure that you also include ways for your readers to share your email with their friends. Include sharing icons for social media, a link to your website, and a message to forward it on.
Send from a professional email if you can. Instead of your gmail, send those newsletters "from" your professional email, such as info@yourdomain.com. It looks better, plus you can set up domain authentication for better deliverability.
Domain Authentication Instructions:
One more thing, make sure you have a newsletter signup box on your website somewhere!
---
These RSS to blog newsletters won't replace other types of newsletters you may want to write, especially if you do segmentation of your lists to market to different groups. It's not a replacement for email marketing, it's just a tool to help you get your content in front of people faster.
Join our list!
Our blog, delivered to your inbox. Never miss a post!