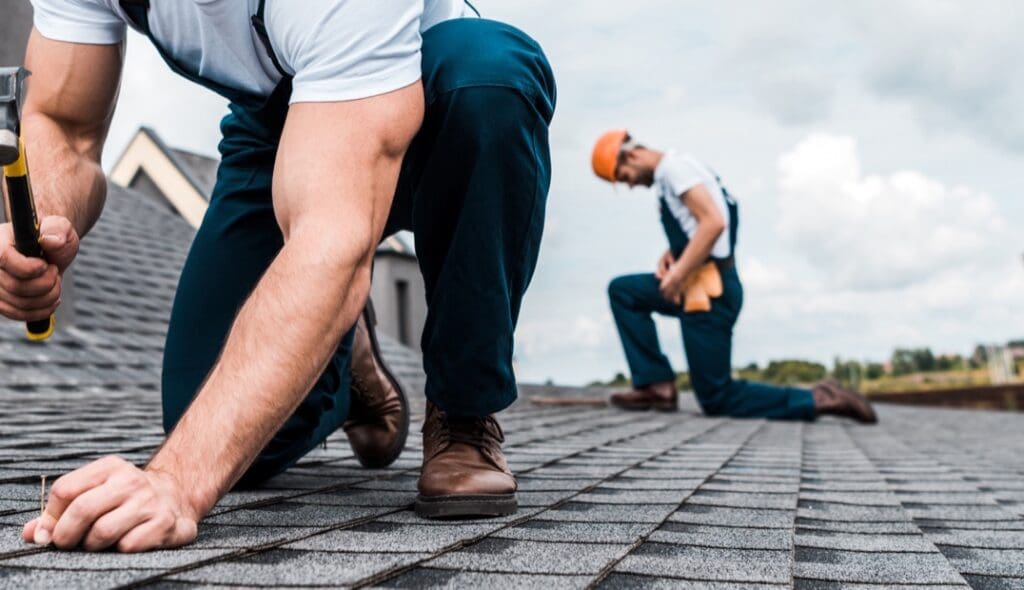 One of the reasons I continue to write about industry specific websites because different industries are going to have different target audiences, and different target audiences will use websites in different ways. They will have different needs and different goals, and possibly different success metrics. Today, I want to talk about roofing website design, and all the things that a roofing contractor or roofing company should include and think about for their website.
---
The first thing I want to explain when it comes to your website is that in this industry, if someone lands on your website, it's because they need roofing services. People just don't browse the Internet and wind up on a roofing website by accident. Most users who land on your roofing website are hot prospects. And that means it's your website's #1 priority to make the conversion from prospect to lead. What can you do with your roofing website design to make your company stand out above the rest and get that call?
The most important page of your roofing website is NOT your homepage. It's your services page.
This is a common point of confusion. And I'm not saying your homepage isn't important. It's often the first impression you make. But the most important page that your visitors are going to go to is your services page. It's where they are going to look to see if you offer the service they need. So it needs to be good.
What your services page needs to include:
What you need to know, as a roofing contractor or roofing business owner, is that a prospect that comes to your website, in most cases, does not know much about roofing. And so they are going to have questions about what services they need. Do they need a whole new roof? Do they need a roof repair? Or do they need a service that is roofing adjacent, like gutters or windows?
The worst thing I see when I look at examples of roofing website design is a services page that has a stock photo of a roofer and a bulleted list of services with nothing more.
Don't do this:
We Offer:
Roof Replacement
Roof Repair
Gutters
Windows
Masonry
Siding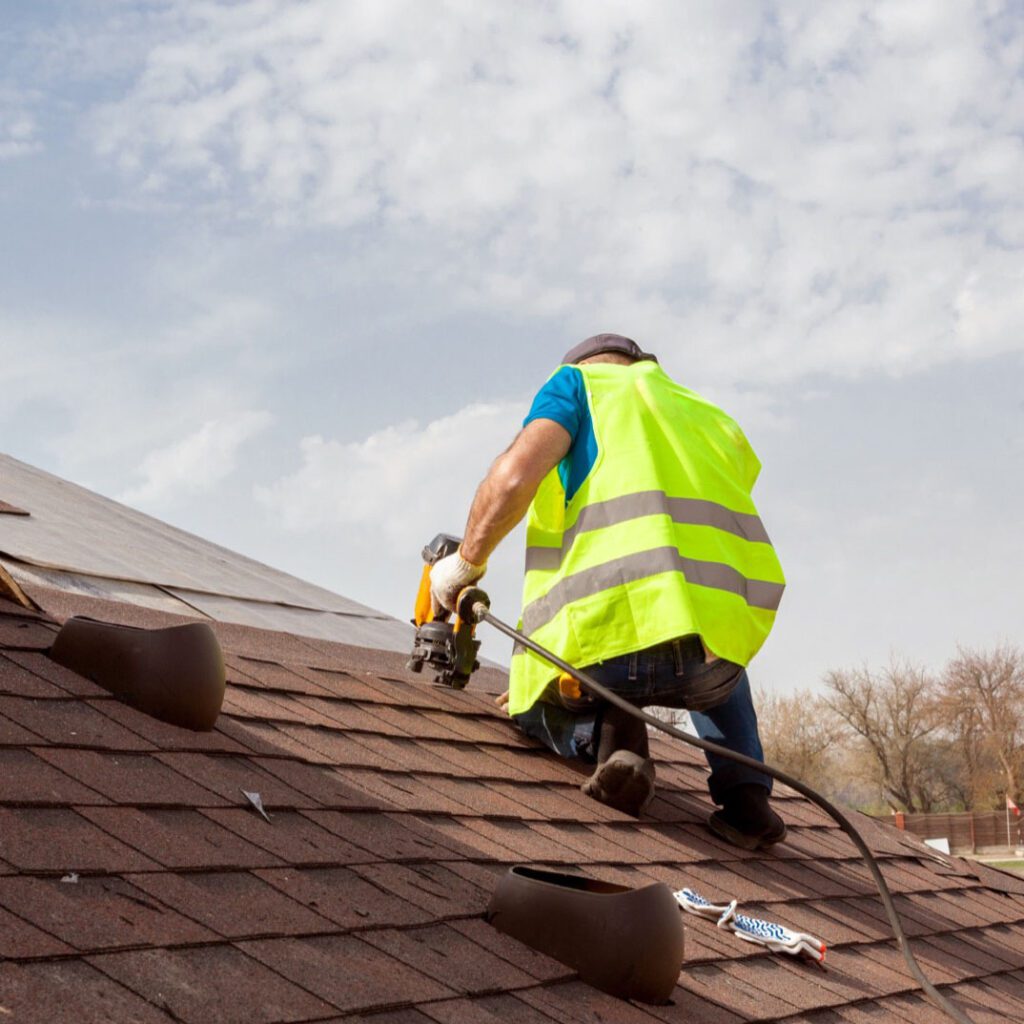 And this is primarily what I see when I land on a roofing website. This is why it's important to work with a professional website developer. I don't know anything about roofing. But I know about websites, and I know about how people use websites. Your professional expertise can steer you wrong.
Your services page does need to explicitly state all the services you offer, but it needs to have content too. In fact, what I recommend is having multiple services pages, with each one having content to a single specific service, and plenty of content detailing what those services entail.
Roofing Services Landing Page
You are going to want to start with a services landing page, that lists, in an aesthetically pleasing way (not a bulleted list) all your services.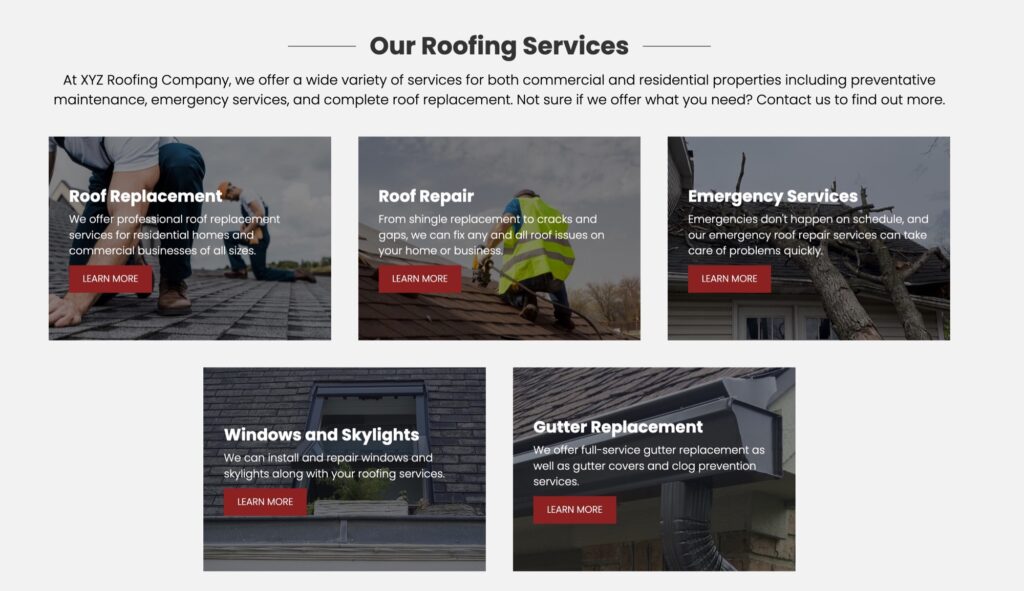 Layout your page showcasing all your services with your primary and most important services first. When a user lands on this landing page, they can quickly find which service fits their needs and click through to find more.
Each learn more button will take the user to a page dedicated solely to that single service.
What goes on each service page?
The biggest hangup for any website owner is the content that goes on the page. I may have convinced you that you need this page, but how do you get content? Most website developers aren't copywriters, but we do have a few tricks up our sleeves to help you get the content you need.
I tend to recommend writing your own content for your website, because you are the expert on your business. And if you want to go that route, here's what a roofing website service page should include.
A definition of that service. For example, roofing replacement. What is it? Who needs it?
Variations of this service. Do you offer shingles? Metal roofs? Rubber roofs? Describe all the different kinds of roofs you replace.
Photos. Include a small (but not overwhelming) photo gallery of different types of roofs you replaced. Bonus points if they are your own work and not stock photos.
FAQs. Add a short FAQ section with some of your most frequently asked questions about roof replacement. How long does it take? What's it cost? Etc.
Testimonials. Add one or two testimonials from satisfied customers. Including a testimonial or two for the specific service you are writing about much better than generic ones. If you can include the full name, city, and a photo it gives more credibility to your testimonial, but of course get permission from your customers first.
Call-to-Action. You need to make sure that once you've convinced your website visitors they need that service, that they know how to contact you. Should they call? Submit your form? Go to chat? Have a very clear and obvious call-to-action outlining the next steps for them.
Use this outline for creating your service pages. Keep it consistent across all services, and you'll have no trouble getting enough content for these pages.
If you still are having trouble with content, you can hire a copywriter or use ChatGPT to generate some starter content, but be sure to proofread it for veracity and edit it to match your own personality and tone.
---
After the services page, one of the next important pages on your roofing company website is information about pricing and rates. I know, I know. You can't tell people what a new roof costs, because it depends on the roof size and materials, etc. That's right, you can't say something along the lines of "A new roof costs $10,966.23" for every project. However, you can have a page that spells out how roofing is priced, what some general ballpark expectations should be, and what type of payment plans or financing you can offer to help someone afford a new roof.
Pricing information will push your roofing website design ahead of your competitors
If you take time and look around at different roofing company websites, you aren't going to find pricing on them. And in my opinion, that's a mistake. Your website should have a Pricing or Rates page that goes into detail about everything related to the cost of a new roof. A new roof is a sizable investment for most people, and it's not something that average homeowner has to pay for on a regular basis, like lawn care or trash removal. I've owned homes for over twenty years and have never had to replace a roof (yet!).
Here's how to approach your pricing and rates page on your roofing website.
You want to start with content about how you understand that investing in a new roof can be daunting, and you want to help the site visitor understand how it works.
Then outline how you estimate a roof cost. What goes into it? Materials? Roof size? Slope? I don't know, I'm not a roofer, but outline the differences that factor into the cost of a roof replacement. Explain this in detail.
Then, include a few examples of ballpark estimates. "A 2,000 square foot home with a basic shingled roof can be somewhere between $xxx and $xxx to replace." I always recommend including some example ballpark figures because that's sets an expectation. How often do you get calls to your business and then when you give an estimate the person scoffs at the price? That's because they have come into this venture with no prior knowledge. If you set an expectation of where those rates may be, the person who calls you has a better idea of what they can expect when they get a price. It takes out the shock factor.
Financing
Next, include financing options. How does your roofing company make a new roof accessible, knowing that not everyone has $10,000 in their back pocket to pay for a new roof? Do you offer affordable payment plans? Do you work with a bank for financing? If you help someone figure out how to pay for your service, they are more likely to move forward with that service.
Call-to-Action
And don't forget your Call-to-Action. Do you offer free estimates? Make that big and bold on this page. Invite your site visitors to call today to schedule a free estimate. Make sure they know what to do when they get to this page if they want to hire you.
---
A few other tips for your roofing website design
Have a great about page, with your history, experience, and a few testimonials and a photo of you and your team, possibly photos of your vehicles or building. This adds credibility and trust to your company.
Have your phone number at the top of every page, and make it clickable! Make it easy for people to call you.
If you offer emergency services, make that prominent on the homepage! One of the most common times people seek out a roofer is when they need emergency services.
Keep a list of your service areas somewhere on your site, whether that be in the footer or the contact page.
Add a generic FAQ page with answers to your most commonly asked questions. We both know you get a lot of those!
Add Google Analytics so you know what pages people are visiting when they get to your site.
Keep your Google My Business listing updated with accurate and current information, and add posts to it regularly.
Solicit reviews from satisfied customers to increase your business's online reputation and credibility.
---
Having a website that answers your prospects questions and builds trust with them is going to go a long way toward converting that potential customer into a lifelong client. Getting people to your website is one task. Convincing them to hire you once they land there is another. A professional website is crucial to landing more customers for your business.
Join our list!
Our blog, delivered to your inbox. Never miss a post!