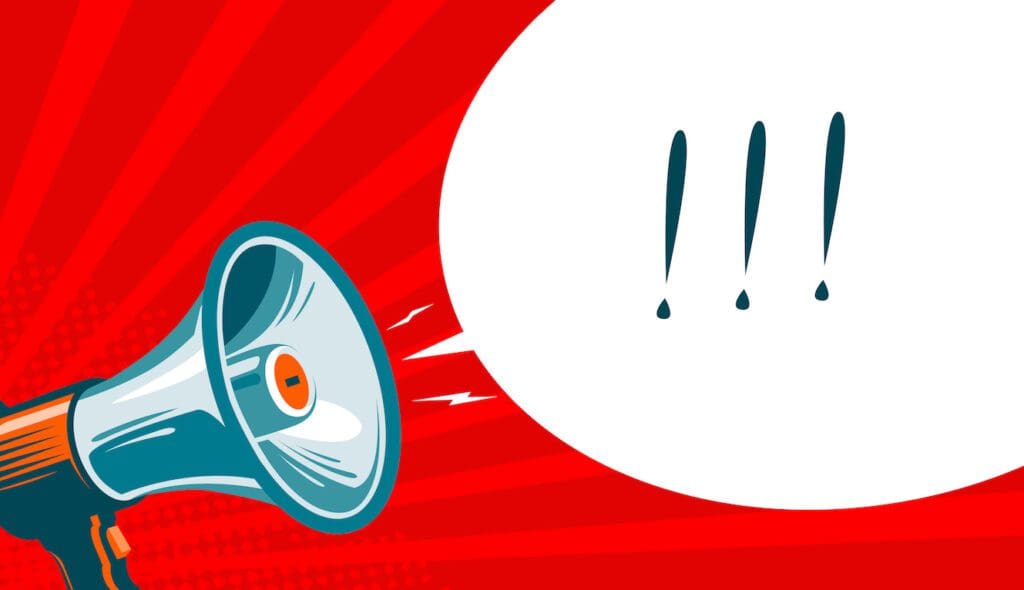 First question: what the heck is a CTA? CTA stands for Call-To-Action, and every website needs one. It is simply a direct prompt on your website for a person to take action. A CTA can be a button, directions to complete a form, a phone number to click. It should have some kind of text or instruction that this action is the next step in the process. (The process, of course, could be different for different websites and industries.)
---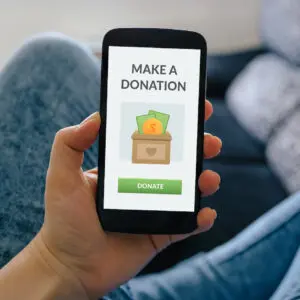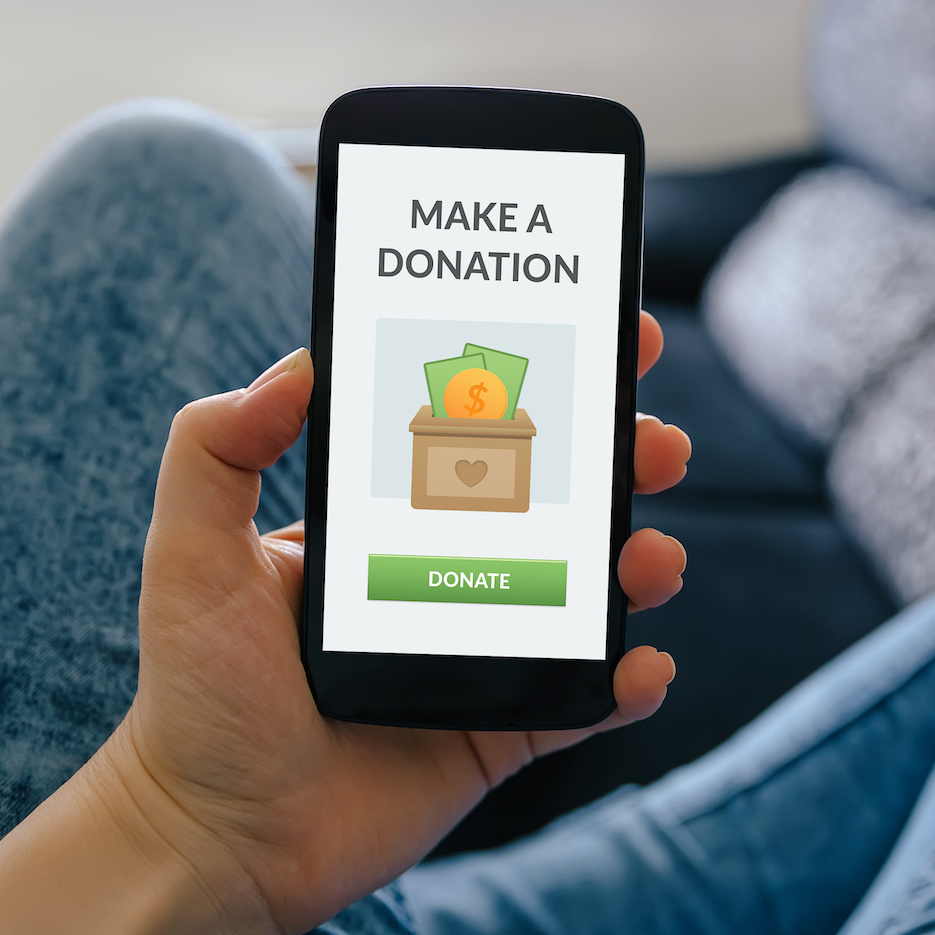 I was talking to someone the other day who had added a donate button to their website. They commented that they should probably come up with a thank you message for the donors. Of course they need that, but then I couldn't stop myself from giving them a few additional ideas on how to take that one CTA to the next level when it comes to marketing.
How it works
In this case, the CTA was a donate button with a message asking folks to donate and informing them what the donations will be used for. Perfect! But after you make a donation, there's a simple message that says "Donation received." And that was it. That was the end of the process.
But there's SO MUCH MORE we could do at this stage to communicate with and market to these donors. Don't forget that repeat customers are the best customers. So the first course of action is the thank you note.
Step 1: Online Thank You, in two parts
First, instead just "donation accepted" as a confirmation, this donation should take folks to a new page that thanks them, personally, for their donation. It can include any or all of the following:
things the funds may be used for
information on tax deduction (if that is an option) – this could include the Tax ID number, official name, amount, etc. needed to claim that deduction
how they can continue to help or make future donations
links to your social media profiles (with another call to action asking them to follow you!)
Second, of course, then a follow-up email with probably the same information, but worded differently. People will navigate away from the page but keep the email. It's still important to extend that page for a good user experience, but they also need the email.
Step 2: Collect their email
If you are doing any kind of campaigning, be it political or fundraising or sales for your business, then you should be collecting email address. But please, do it ethically and don't violate the ICAN Spam-Act. (Read the full post, but in a nutshell, make sure people are able to opt-in and opt-out of your emails and they know they are being added to your list.)
So as a part of the donation process, you could have a tick box for the user to tick if they'd like to receive further communication from you. Even if you aren't sure what you intend to do with email addresses, you can store them away for future communications.
Step 3: Set up email marketing automations
People that know me know that I like automation. Anyway, you don't have to plan to respond to each individual donation. You can set up an automation series that sends automated emails on whatever schedule you'd like, with content you want to share with your audience that may lead to additional sales, donations, engagements, etc.
You can automated your thank you message, but then you can include a series of emails to go out after that. They can be as frequent or infrequent as you'd like. In marketing, they say "8 touches" for a sale after the initial interaction. A touch can be a lot of different things – a Facebook post, an email, a text, etc. In this example, I'm talking about email automations, so let's say that you decide on 8 emails in a series after you initial donation. It might look like the following, although keep in mind that these can have any content you want. This is just an example.
A follow up to the thank you, giving them some real examples of how you've used donations in the past to build, enhance, etc. Reassuring them that their donation is going to go to a good cause.
(2 days after initial donation)
An email with information on other ways they can get involved. If you are running a time-sensitive political campaign, or having active time-sensitive projects that you want to get your subscribers involved in, this is the time to start sending that information.
(5 days after initial donation)
A more in-depth email about who you are and what drives you. Not every email has to be about donating or getting involved, just getting in a "touch" with more information about you can help keep your name in their minds. Share information about your background, history, your passion, etc. Let people get to know you.
(8 days after initial donation)
Send an update! How much money have you raised thanks to donors like them? How close are you to making your goal? Send an update with that information, including what the funds will be used for and how they will help, and of course, include a button so they can easily donate again.
(12 days after initial donation)
Send a guest letter. Send a message highlighting the impact the donations have on your mission. Is there a certain program that benefits from the donations? Is there a beneficiary who could write the email describing how your advocacy, charity, campaign has benefitted them? This is a high value email because it showcases exactly why people should continue to give.
(15 days after initial donation)
Share upcoming events. Does your organization have events? Is your campaign hosting a fundraiser? If you have events, you should be emailing everyone in your list to sign up or show up for those events! These can happen as frequently as you have events to share, but at this stage, you could share an email that just directs people on how to find your events with a link to your events page.
(20 days after initial donation)
Media updates. Were you featured in the news? Was there a story about you? Remember, not everyone is going to go through and read every page of your website. In fact, very few will. If you want people to know this information, you are going to have to send it to them. Will they read the emails? Not all of them. So make those subject lines count!
(24 days after initial donation)
Send a gift. One thing to remember is that when people sign up for whatever it is you are offering, they buy your product, they make a donation, etc. It usually has to do with them and how you make them feel. So this is the time to send a thank you. It could be a free download. A video. A coupon. There are lots of options. People like getting free stuff. 🙂
(30days after initial donation)
So there's a sample of a month long email campaign that can be set up in advance, that can be delivered on a schedule, that will get your name and organization or business or campaign in front of the eyeballs of someone who has already engaged with you. This is paramount to continuing to get engagement from your audience.
Instead of someone clicking your CTA and engaging one time, you now have engaged them 8 additional times making your brand take up more space in their mind, and making them more likely to remember, recommend, and re-engage with you.
---
A few tips to know for your automations:
Use an email marketing tool, like MailChimp or MailerLite, to set up and send your emails. Don't do it from your email address. That makes you look like a spammer and can get your email address blocked.
Always include a way to opt-out. This is actually required by law for any email campaign, so make sure people can easily opt-out. They may have only wanted to donate once and never talk to you again.
Don't send too many at once. Be sure to space out your emails. Emailing every day can be overwhelming.
Create great subject lines. The subject line is the number one impact for whether someone reads your email. Make them great, unique and relevant.
Don't forget your CTAs in the emails. Link to your website, add buttons to your products and or donation forms. Give them a reason to click through and reengage.
Join our list!
Our blog, delivered to your inbox. Never miss a post!