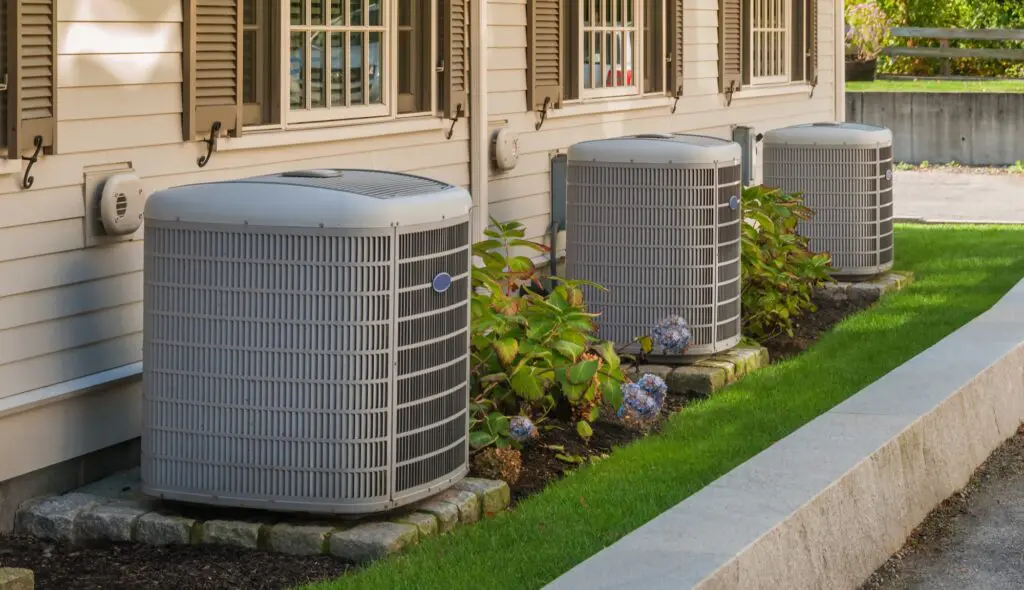 We do a lot of websites, and one of our primary areas we serve is local businesses who provide in-home service to their customers, like pool companies, pest control companies, and HVAC companies. Each of these industries has unique customers who are seeking different information when they look at your website. If you own or run a heating and cooling business, you might be wondering what someone who visits HVAC websites is looking for. In today's post, I have those answers for you.
---
What people are looking for on your website
As a general rule, when someone starts looking at HVAC websites, they are looking because they have a problem. Not always, but I bet the most common calls that come into HVAC companies is when people have issues. Which is why the most important, topmost feature of your website should be to have your phone number at the top of every single page, clearly visible, and clickable, so anyone who has an issue and needs help can easily click to call you. Don't hide it on the contact page. Don't hide it in the footer. At the top of every single page.
And if you can accept texts, go and put something like "Call or Text Today!" so people know they can text you as well as call.
Other things to be sure to include:
If you have been in business for a while, make sure that somewhere above the fold you list how long you've been in business. People like to know you've been around for a while and have experience.
Include a good about page. I once had someone argue with me that people don't look at about pages, but that's not true. People want to know who they are dealing with, especially people that come in their house.
Make sure you have a thorough list of the services you offer. A specific list of different services available is really important. In a perfect world, I'd recommend a different page for each service – heating, cooling, ducts, filtration, etc.
Multiple ways to contact you. Check out my recent post on having a great website contact page.
Do you offer emergency service? 24 hour repair? That information should be obvious to anyone who lands on your site.
Information on brands you carry. Some people are actually looking for specific brand products, so make sure you have a brand page to showcase who your partners are.
How to draw more traffic from searches
One of the most common questions I get from inquiries is how to get more traffic from searches, and when it comes to HVAC websites, I have some answers… but it's not always going to be what people want to hear. Earlier I wrote that most of the time, when people are searching for HVAC services, it's because they have a problem. If you want more traffic, then your website needs to have a section on typically HVAC problems and solutions for those problems.
When someone comes to your website, they might be searching for "heating and cooling" or "HVAC companies." Those are some of the obvious searches. But other searches might be "house isn't cooling with AC on" or "furnace pilot light is out." If you have an HVAC company, then you probably know ALL the questions people ask when they call. AND, you know the solutions too.
Start an HVAC blog
My advice to you, if you want to have something that your competitors don't have on their HVAC websites, is to have a blog where you post the questions you get asked on a regular basis, and then write out solutions for those questions.
Tips for your HVAC blog
Use your regularly asked questions to come up with blog topics. You can make the title the question at hand.
Write solid solutions to these problems in the body. I recommend you make it at least 500 words if you want the search engines to pick up your answer. The more thorough you are, the better.
Include a photo of the issue.
If you have any examples of this particular problem and how you were able to solve it for your customers, include a real case study.

And if this customer can provide a testimonial to go with it, even better!

Make sure that you are clear that you can fix the problem, and invite your reader to call, email, or text you to get help.
Best CTAs for HVAC websites
Having great call-to-action strategies on your website will help you get more leads from your visitors. A call to action (CTA) on a website is a specific element or instruction designed to prompt and guide visitors to take a particular action. For an HVAC business, that CTA is usually going to coincide with some kind of request for the user to call and/or to contact them via the website form.
Another option you might consider is some kind of Live Chat on the website. You can even set those up to automatically ping folks to ask how you can help. I don't always recommend Live Chat, and you'll either need to pay a service to manage it OR have someone available to respond, but it can be a good way to increase your contact with website visitors.
Remember, someone doesn't land on an HVAC website by accident. They came to your website because they need something. Tell them you can solve all their problems and invite them to take the next step. Don't leave them hanging.
Should you add a popup?
I only recommend a popup if what you are offering in the popup is the most important thing you want people to see/do on your website. If you are having a big sale and want to drive information about that sale, that's a great time for a popup. But don't just add a popup about your regular services. It needs to be a high priority item if it makes it into a popup.
Tips to help increase conversions on your website
As I mentioned above, keep that phone number at the top, above everything else, and clickable so those folks on their phone can click right through to call.
Have strong CTAs on every single page of your website, including at the bottom of every blog post if you add a blog.
Make it easy for people to contact you with various methods of contact.
Make sure your website is super mobile friendly and fast loading! People don't want to wait around for your website to load.
Reassure them you can solve their problem. Most people will start their communication with an HVAC company because they have a problem.
---
Don't skimp on your HVAC website. Know what your audience is looking for, and plan your website with a strategy to get the most bang for your buck. If it looks like you got a bargain basement website, then it may look like your services are bargain basement too. A professional website is key to making a first impression with potential customers that can last a lifetime.
Join our list!
Our blog, delivered to your inbox. Never miss a post!