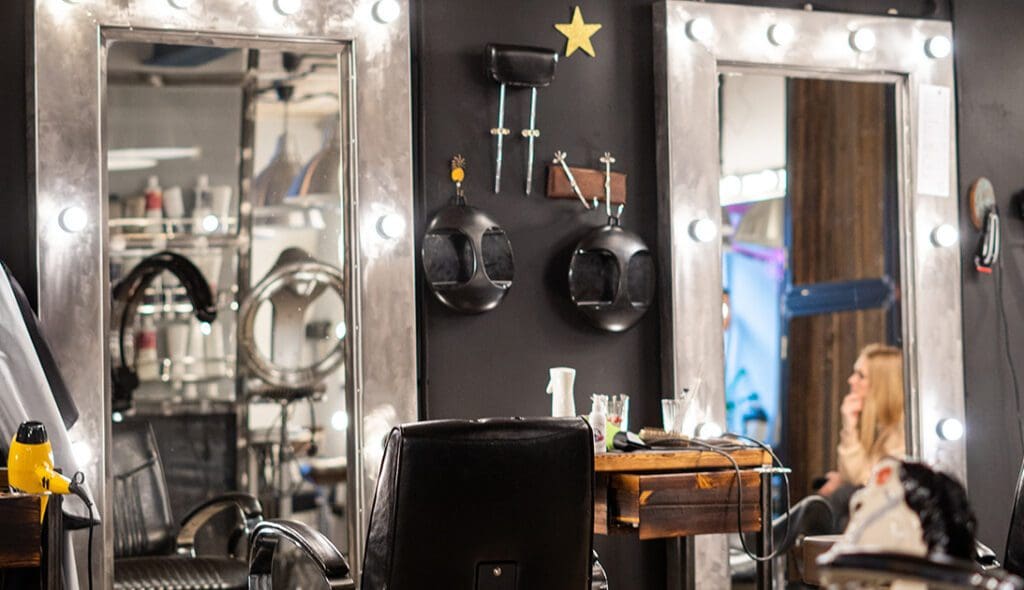 Don't miss the mark on your hair stylist website. There are certain things your clients want, and some things they don't care about. And while having a fancy and cutting-edge website may seem like the #1 priority, when it comes to hair salon websites, there are things that your clients really care about, and some they don't.
What your clients really care about on your website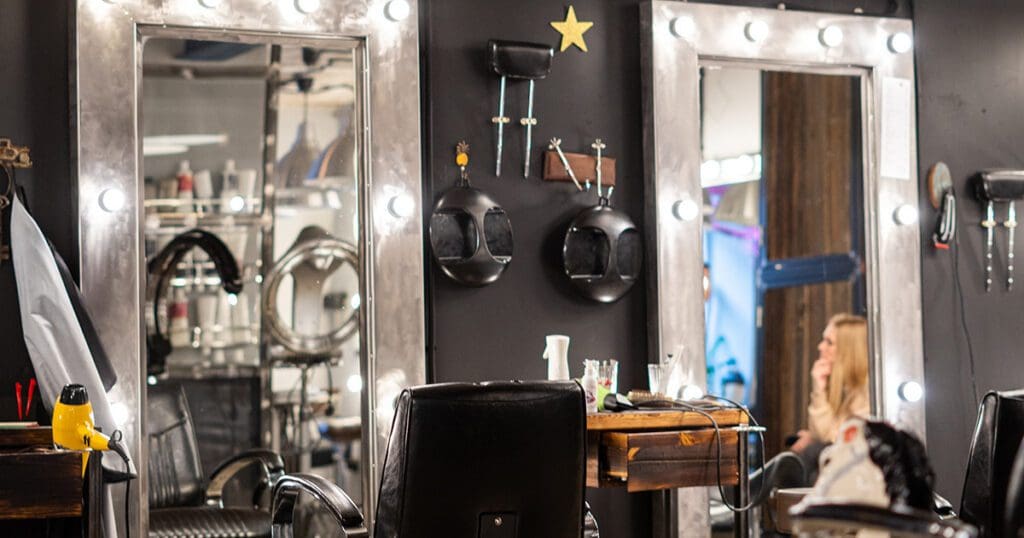 Online Booking
I can already hear the groaning as I write this. But this much I know is true. People want online booking. They want the freedom to look at your availability and pick a time that works for them. Long gone are the days of calling up a salon, hoping someone actually answers, and then doing the back and forth dance of trying to find a mutually agreeable day and time.
If you aren't offering online booking, you are probably losing money.
The biggest hindrance for people who don't want to offer online booking is cost. Hair stylists, in my opinion, are typically underpaid and of course, don't want to spend their income paying for a booking service. There are lots of ways you can integrate online booking, a variety of different vendors at a variety of different price points. For bigger salons, platforms like Booker or Varago seem to be popular. And these are good options if you have a bigger salon and need to offer a variety of different services from a variety of different provider.

If you are a solo stylists or rent booth space, you may be looking for something simpler and less expensive, and in that case, I have two solutions for you. One that I see frequently on hair salon websites is Square Appointments. If you aren't familiar with Square, it's an app that lets you process credit card transactions. It has a dongle that attaches to your phone to run your client's cards. It's fairly competitive in pricing (2.6% + 10¢ per transaction) and it's super easy.
Square Appointments is free when used for just one stylist, and allows people to schedule with you online. You can set up a variety of different products, pick your availability, and then add a button to your website with ease. It auto-texts your clients after they book, and sends reminders as well. It's a great option for a solo stylist who wants to integrate online booking without the big costs.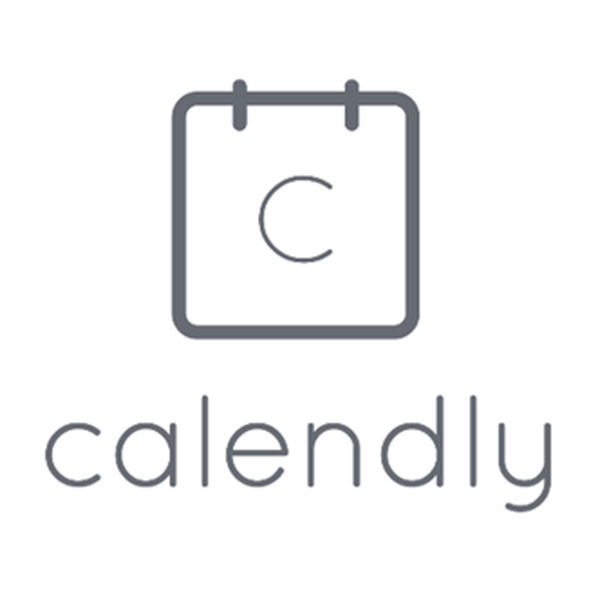 The other option I have for you is Calendly. Calendly starts free for the basic level, and it'll probably be enough for you to know if you want to upgrade. It's handy because it syncs with your online calendar (if you use Google/Outlook) and knows when you are free. You can also set the specific times when you are available, add in buffer time between appointments, and block out specific times.
Online booking adds a lot of value to your website and your business, and your customers definitely want it.
About You Info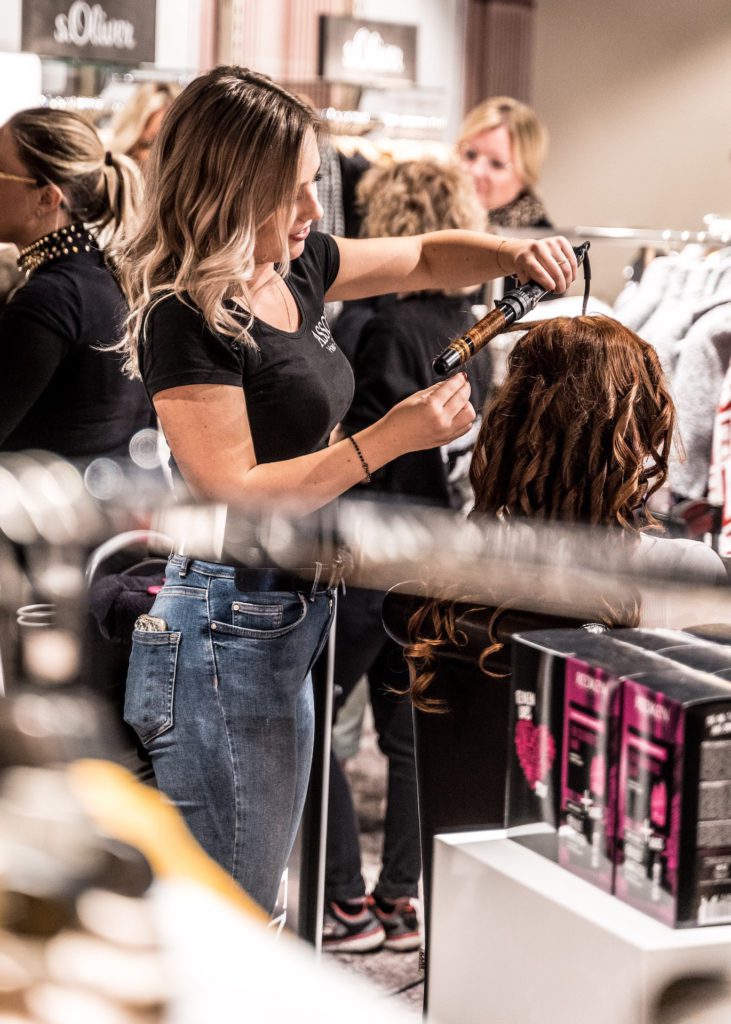 People who haven't been to you before have a few goals when they come to your website, and one of them is to learn about YOU. They want to know where you went to beauty school, how long you've been doing hair, and they want to know about you personally. Your website needs to build your credibility for you as a professional stylist, it needs to show that you have experience, and that you are welcome new clients. And it needs to showcase your personality because nobody comes to a stylist and sits there with no conversation. You don't just want someone who is good at hair… you want someone who you can talk to. That needs to come through in your about page.
A few things your about page should include:
Your bio, background info about you, your experience, and info about you personally as well as a photo. I always recommend a professional photo for your website. Have a photographer come in and do a shoot while you are cutting hair to show you at your best. Trust me, it'll be worth it.
It should also include your Instagram feed. If you aren't on Instagram, you might want to consider getting on there because it's one of the best ways for you to show what you can do. It doesn't take much time to update, just snap a photo of a great blowout and post it. You can easily add your instagram feed right to your website. It's great because it shows the great hair you've styled and it updates every time you add new photos to Instagram, so it keeps your site looking fresh and updated.
Contact Information
Where is your salon? What's the address? Can you include a map? Is there parking? Phone number and email address too, please. Folks need to know how to contact you, especially if you don't have online booking, and how to get to your salon. Include a link that allows people to open up directions to your salon right in their phone!
Include a photo of the front and inside of your salon as well. People want to know they'll be coming to a nice place.
A few other, but less important things people want
Your price list. People want to know what they'll pay for things. Not everyone wants to include this because pricing can be so variable, but I feel like it's a good idea to at least have some information to go on. A lack of pricing often scares people into thinking you are super expensive.
Your products. All salons sell products, and people want to know what product lines you carry. Have a list on your site so folks who are looking for specific products can find out if you offer them.
Something people visiting a hair stylist website don't really care about
Purchasing products online. I have talked to a lot of stylists who want to sell products online, but in truth I have rarely seen a salon be very successful at online sales (during non-pandemic times, of course.) The reason for this is they tend to buy their products when they get their hair done.
The cost of setting up an online shopping cart, and then the time it would take to maintain it and ship out products, it's generally not worth it for hair stylist websites, especially if they are small salons or solo stylists. Invest in online booking instead.
Join our list!
Our blog, delivered to your inbox. Never miss a post!