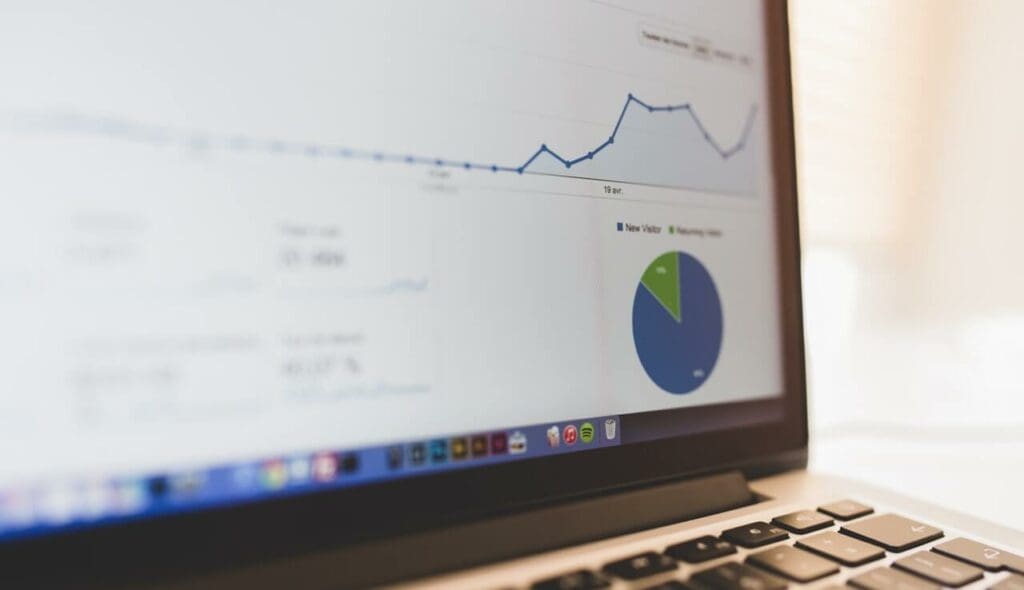 Each month, I send out reports to clients showcasing the support work we've done on their site as well as a general overview of what's going on in their Google Analytics account. And a lot of the time, I get emails back asking what the stuff in Analytics means.
Let me be clear: Google Analytics isn't the easiest thing to understand. There's A LOT of data there. But, I have a few tricks to share with you to help you understand a bit more of what's going on a few pitfalls to avoid.
Check your date range
When you login to Google Analytics, the default home shows you data from the last seven days, but honestly, seven days isn't a lot of time to track anything, so those metrics aren't super useful. Instead, start by changing your date range to at least a month. You can do this easily. Once you go into Audience->Overview, you can change your date ranges on the right.

Comparing your data is important
It's nice to see the numbers on your site, but what's more important is to track the changes in that data over time. Has traffic increase? Decreased? How do you know? Google Analytics has a nifty comparison feature so you can compare any set of date ranges you want.

One of my favorite things to do is compare the most recent 30 days with the same time period one or two years ago. This gives me an idea of how much I've been able to grow websites traffic in a year, two years, etc.

Don't be thrown off by spam or bots
You might login to Analytics and see an giant increase one week and get really excited. Don't get too excited just yet. You might have had a great week. Or, you might have gotten hit by a hacker, bot, or referrer spam. If you see one day with a traffic spike, that is more likely that your site got hit by some bots than you had a one-day traffic surge. If that happens, dig a little deeper into the analytics and look at where your users are coming from. If you have a lot of hits from one specific country that isn't one you live in or service, then there's a good chance the traffic isn't real. 🙁 A bummer for sure.
Be sure to connect your Google Analytics account with your Search Console account
One of the best parts of tracking traffic to your site is knowing how people found you, particularly what search terms are bringing them to your site. If you don't link your analytics account with your search console account, then you can't see that data unless you go looking for it in search console. If they are connected, you only need to go to Acquisition->Search Console->Queries to see what searches are bringing up your site.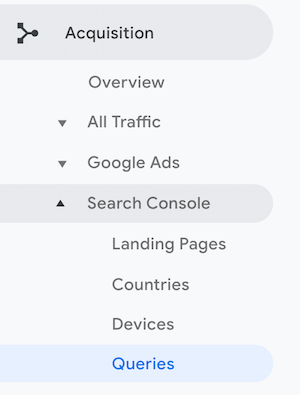 Be sure to adjust your data retention
Back in May when the GDPR hit, Google Analytics changed their settings so that analytics accounts would only store up to two years of data. That means if you've been in business for three years, you would only see two years of data and going forward, you would lose old data as you gain new data. 
This isn't good. I love my data. Two years is now the default setting, but luckily, you can change that so that your data never expires. Simply go to your analytics account, choose Admin and under Property Settings, go to Data Retention and set it to never expire.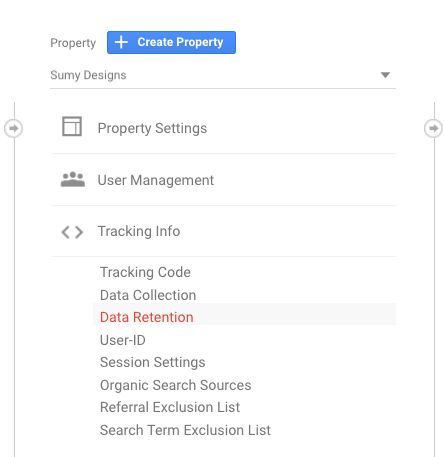 The bad news is that this policy went into effect May 25th, so you may have already lost data if you didn't update before then. But you can keep all your data from now on.
Don't be overwhelmed by the data you see in Google Analytics. There's a lot there and you don't have to know it all right away. Just make a habit of checking in with it once in a while. The longer you go without looking, the easier it is to forget it.
Join our list!
Our blog, delivered to your inbox. Never miss a post!