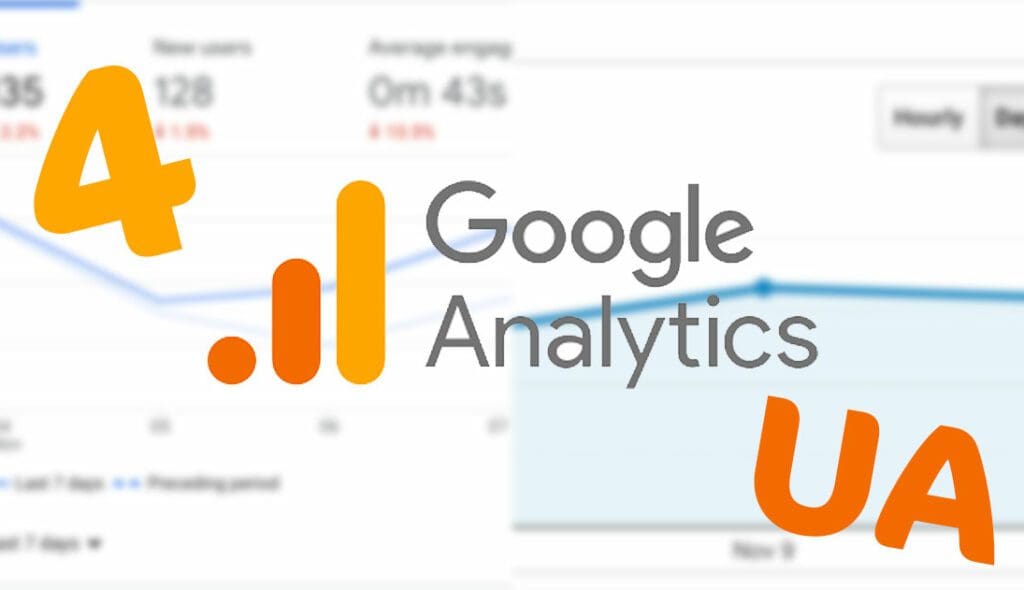 If you use Google Analytics, you've probably received an email about the sunsetting of Universal Analytics (UA), and the move to Google Analytics 4 (GA4) and you may be wondering what that means for you. In today's post, we break down the changes and what you need to know.
GA4 vs. UA – what's the difference and why do you need to use it?
It's true, Universal Analytics (UA) is going to be replaced with Google Analytics 4 (GA4) on July 1, 2023 but there is no need to panic! Your data in Universal Analytics will remain for you to review as needed – you just won't be able to collect any new data using Universal Analytics after that date.
Why the change?
Because of the increased concern on how data is collected and used, regulations and platforms have changed to address these concerns and GA4 was created to help us comply while these changes while still offering the tools to help us make better informed decisions for our business. So, basically we need to use it because UA will no longer be collecting data and there are significant benefits to using GA4.
What is the difference and what are the benefits?
There are three main ways that GA4 is different than UA, measurement, reporting and automation and there are also some new features that GA4 offers that UA doesn't and these differences result in an overall improvement in tracking the customer journey which allows you to make better decisions for your business.
Measurement
UA uses Sessions-based data model and GA4 uses flexible event-based data model which results in more cross-device insight. Customers are interacting with businesses in an increasing number of ways. They may use an app, call your phone number, send an email, visit your website, visit your store and use more than one device.
The UA session-based model groups data into sessions which collects and stores the user interactions that occurred on your website. Since GA4 is an event-based model, it not only provides sessions data, but it also provides information about user interactions including the variety of data sources to better understand the customer journey and to be more flexible and scalable.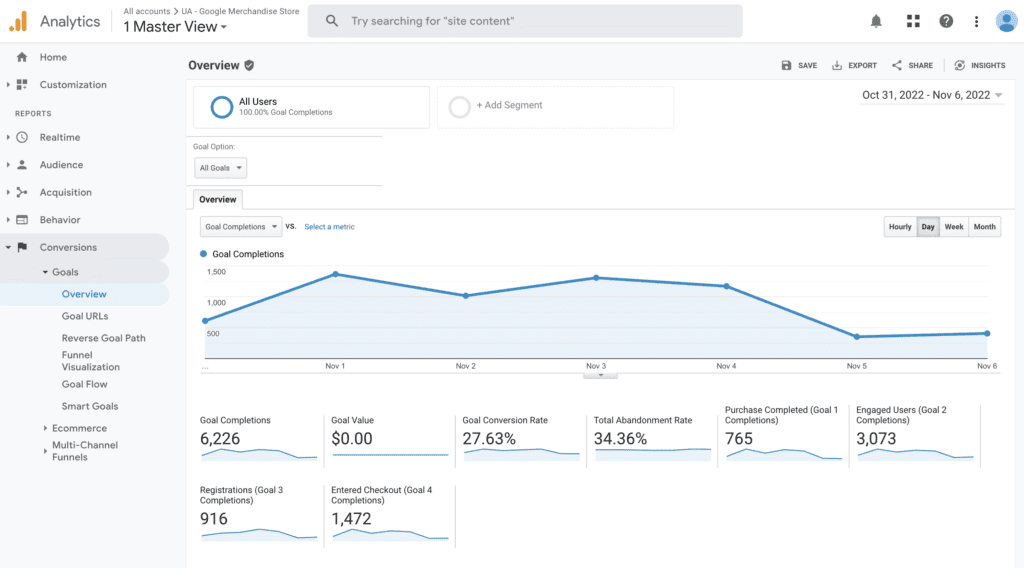 Reporting
Previously, UA was used for websites and measured goals and Firebase was used for apps and measured events. Now, if you have more than one website or a website and an app, the Web & App data are now together in GA4 and are available together across all reports for simplified event tracking. In GA4 Events and Conversions are reported the same whether they happened in your app or on your website. For example, if your goal in UA was to get phone calls, it would now be configured as an Event and when that event was triggered it can be configured to be a Conversion.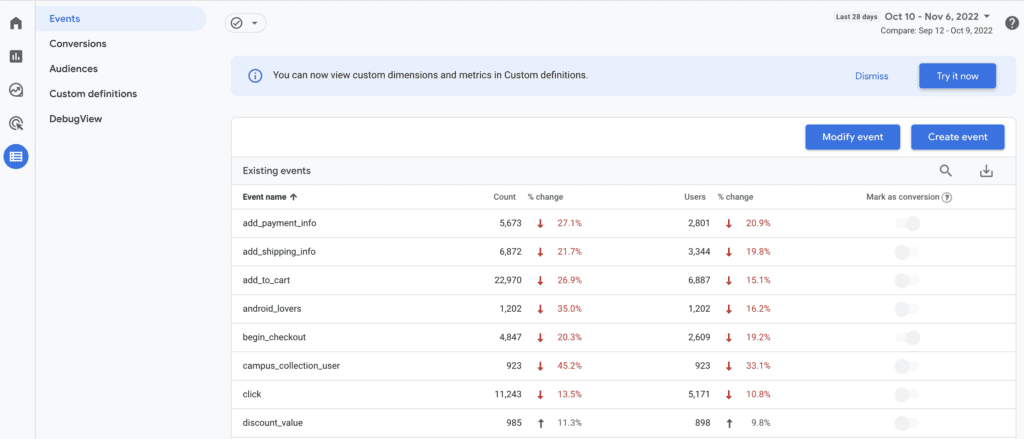 UA offers limited cross-device and cross-platform reporting while GA4 uses full cross-device and cross-platform reporting. UA properties mostly relies on device ID so a single person looks like a different user every time they interact with your business on a different device. You could enable the User-ID feature but that was reported separately. Because GA4 looks for user-ID, Google signals and device id then de-duplicates users, the data shows a much more accurate story about the customer journey.

GA4 also provides additional metrics & reporting options so we can now see data on engagement and retention and can use an in-depth explore tool.

Automation
UA offers some automation while GA4 uses machine learning throughout to improve and simplify insight discovery and predictive audiences, You can do this by asking a question in the search bar or by exploring some of the insights GA4 recommends based on trends or sudden changes in the data and then customizing from there. You can even create custom alerts.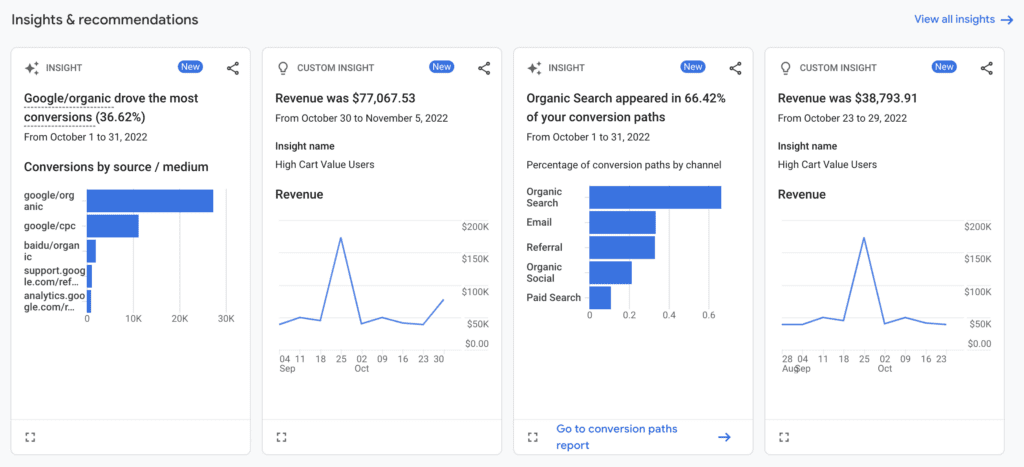 After you have configured purchase events, GA4 will use data to create predictive audience which you can then use as an audience for advertising as they are automatically shared with any advertising accounts you have linked to GA4. People that are likely to purchase in the next 7 days? Yes, I would like to show them an ad!

When should should you start using Google Analytics 4?  
That's easy, now! Just because you implement GA4 on your website doesn't mean that you have to remove Universal Analytics from your website. If you implement both now, you can start acquiring data in GA4 while giving yourself time to learn and understand how GA4 works. Plus, you will be able to take advantage of the additional measurement, reporting and automation benefits for your business!
Before you implement GA4, there are some best practices to follow to ensure that you are getting the most out of it for your business in regards to account structure and settings, data settings, events and conversions setup, linking to various products like Search Console, Google Ads, etc. and additional settings to assist with cross-device tracking and reporting.
For account structure, make sure that you have 1 account with the Universal Analytics property and the GA4 property under it.  

For settings, be sure to enable enhanced measurement under the Web stream, google signals and data sharing which will help with cross-device tracking and reporting.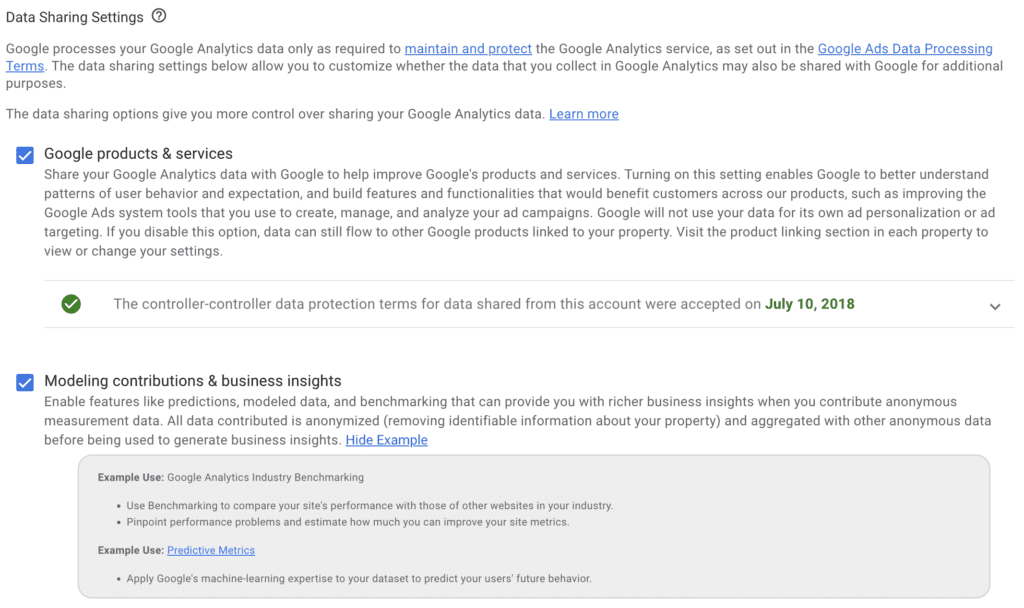 If you already have goals in your Universal Analytics account, you can take advantage of the goal migration tool after the the UA and GA4 accounts have been linked.  If you don't have goals set up, you will need to configure events and conversions in GA4.

If you use any of the products listed below, be sure to link them.  For Google ads, be sure to enable personalized advertising and auto-tagging. 

Conclusion
The switch to GA4 is inevitable and you still do have time before the switch but it is to your advantage to get started now instead of waiting until the last minute so that you can take advantage of the measurement, reporting and automation that GA4 offers. The proper setup of your new Google Analytics 4 account will allow you to better track the customer journey and make better data based decisions for your business.
Ready to get started and still overwhelmed?  There is a wealth of information for you to sift through online but if you want to save time, we'd be happy to get it set up right of your business. Contact us today to find out how we can get you switched over and the data collection on track.
Join our list!
Our blog, delivered to your inbox. Never miss a post!