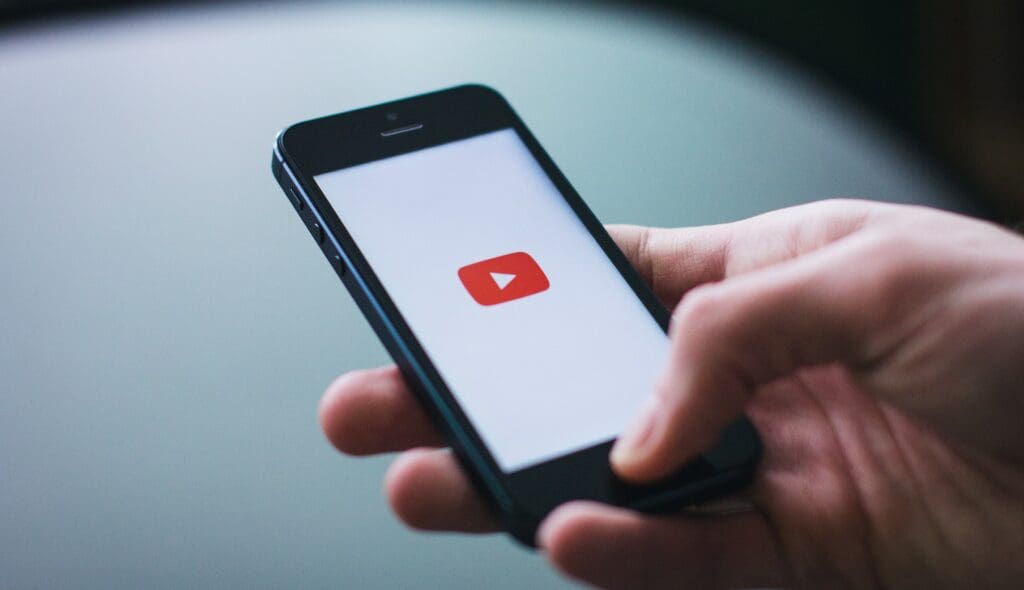 I was searching through old blog posts the other day, looking for out-of-date posts and happened upon one where I describe how to embed YouTube video in WordPress.
This post was written back in 2014, so it's probably a bit dated, especially with the release of the Gutenberg block editor. So I figured this was worth an update.
If you have a website on WordPress and you'd like to embed video, and this works from YouTube, Vimeo, or other video streaming services too, you can easily embed your video using the Gutenberg block editor, the classic editor, or a page builder like Beaver Builder. I'm going to explain how to do it on all three.
Adding video using the block editor
The first step is to upload your video to YouTube or Vimeo or wherever you want to stream it for. You can upload it directly to your website through the media library if you would like, however, I find that it slows your website and eats up your bandwidth, so I recommend using YouTube or Vimeo. Additionally, YouTube is the biggest social media, so it has SEO benefits as well.
Once you've uploaded your video to YouTube, you need to get the URL of the video. You can do that by copying and pasting the URL in your browser window, or clicking the "Share" button and coping the provided link.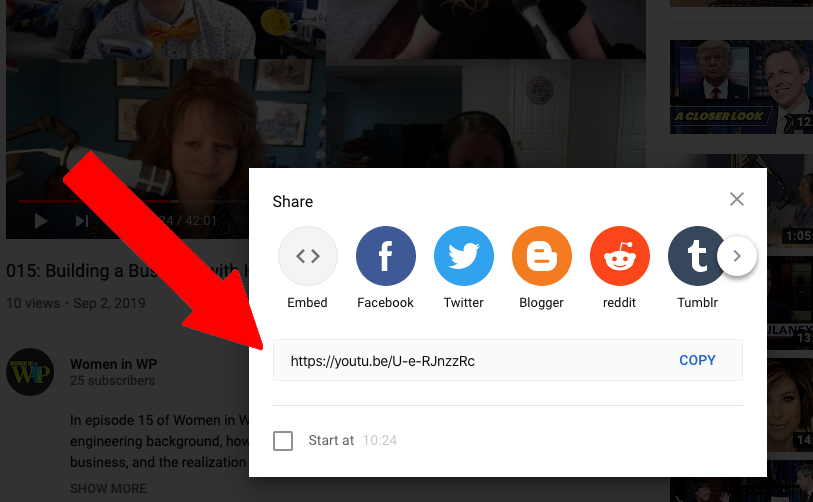 Next, go to your website and open a new post or page. Gutenberg comes equipped with a YouTube block. Add a new YouTube block on your page.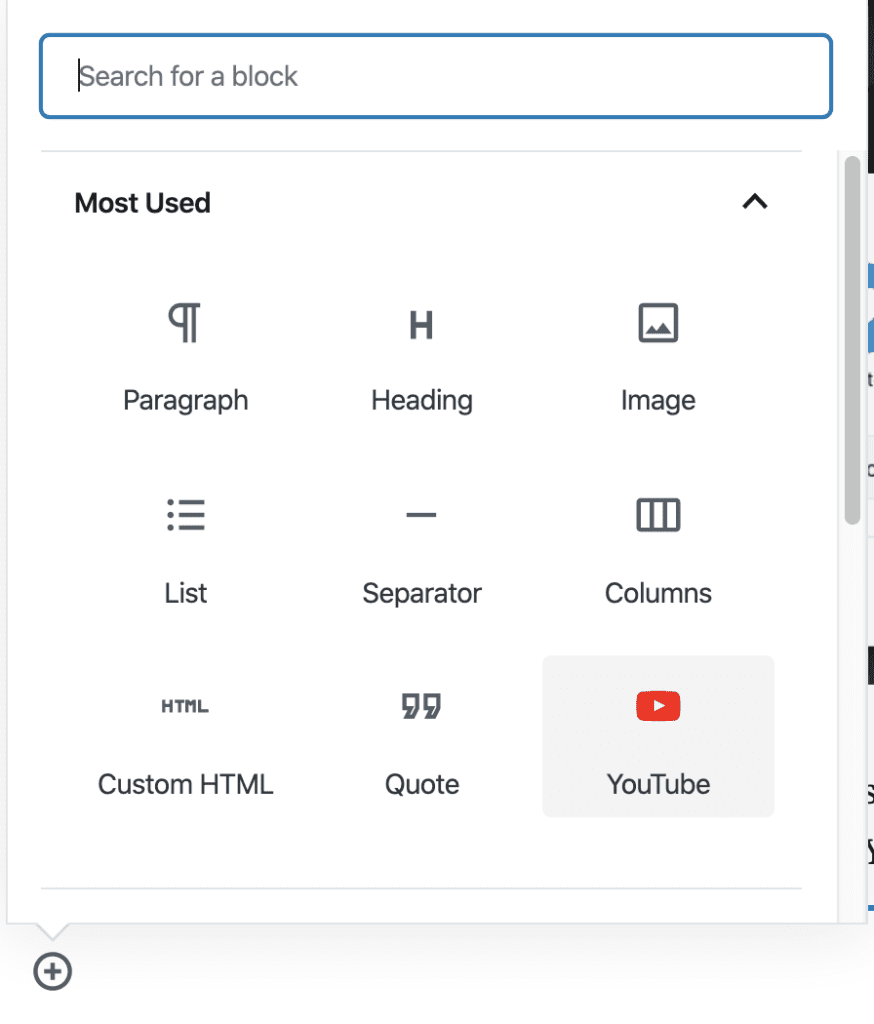 And then paste in the URL you copied from YouTube and click the "Embed" button.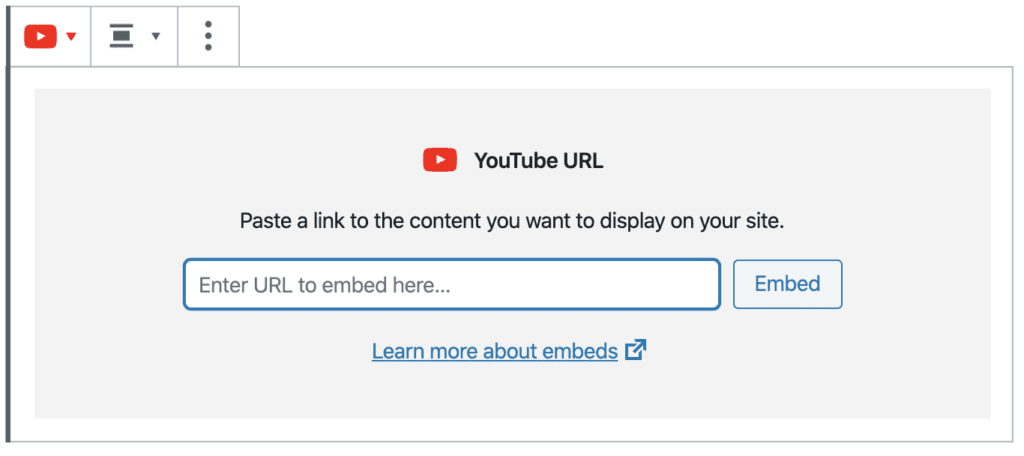 WordPress will instantly embed the video just like that! So easy. Here's a video from the Women in WP podcast.
Adding video using the classic editor
If you are still using the classic editor, no worries! It's very easy to add video to your post or page. It's also the same basic steps, you need to upload your video and copy the URL to the video from your streaming platform.
Then you go to your new post or page, and here's the simple part, you just paste the URL right into the body of the classic editor. That's it!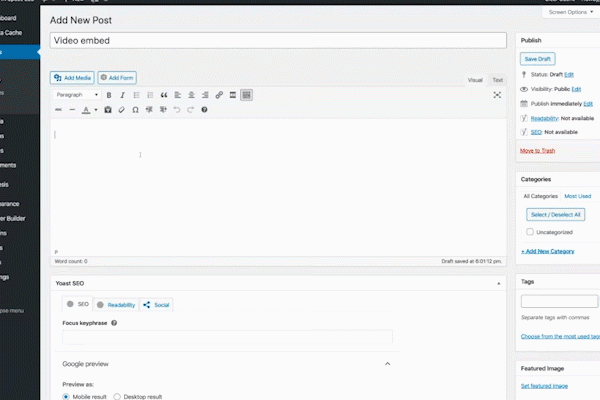 Of course, you can also use the Add Media button to add in your video. Just click "Add Media" and then choose Insert from URL, and paste in your YouTube link. You can add it just like you'd add an image.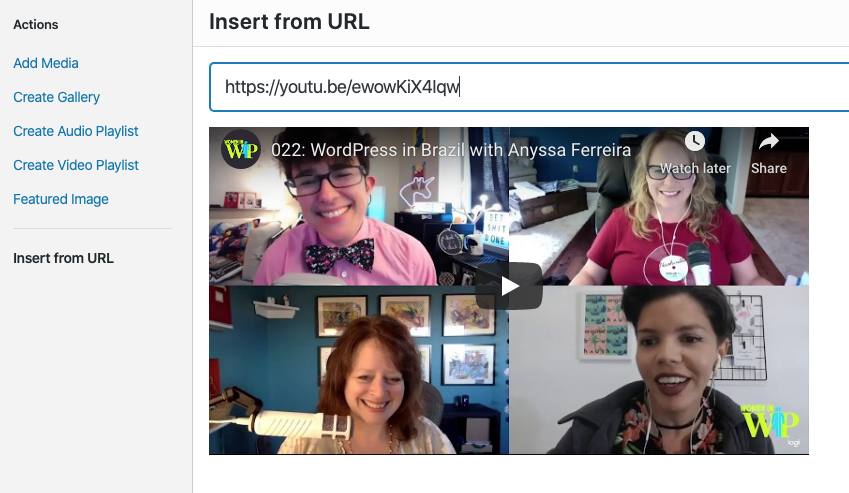 How to embed YouTube videos using Beaver Builder
If you've followed along with me for very long, you'll know I'm a long-time, early adopter, and evangelist of Beaver Builder. I've never even signed up for their affiliate program, even though I could earn a buck or two by talking about how I love them. It's a great page builder, and I love using it to build sites.
If you're working on a site with Beaver Builder, it's very easy to add videos because they have a Video module built right in.
Start by dropping your video module right into the spot on the page where you want your video to go. You have two options when it comes to videos, you can either add them from the media library OR you can choose to embed. Choose the embed method, then it's simply pasting that same YouTube URL into the box. It'll instantly embed your video.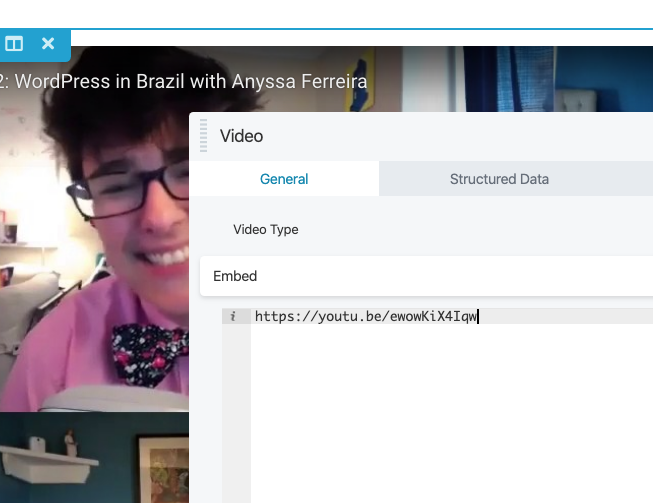 But wait, there's more! Have you heard about structured data? Structured data, also called schema markup, is a type of code that makes it easier for search engines to crawl, organize, and display your content in the search engine results pages. It's essentially an explanation of what your content means.
When it comes to video, structured data adds a lot of information. The video you embed is just a link, and it doesn't tell Google or Bing what the video is about. As far as they know, it's just a random video added to your site. BUT, if you add structured data, you can tell Google exactly what that video is about AND if the video is relevant and useful, it can help with your SEO rankings. Adding relevant, useful videos to your website can be like adding a bibliography to your term paper, but only if you tell them what the video is about. It's additional proof that your content is good and is backed up by other sources.
What's awesome is that with the Beaver Builder video module, they've baked the structured data right in. You don't have to know code, you don't have to add plugins. You simply have to click on the "Structured Data" tab and fill in the blanks.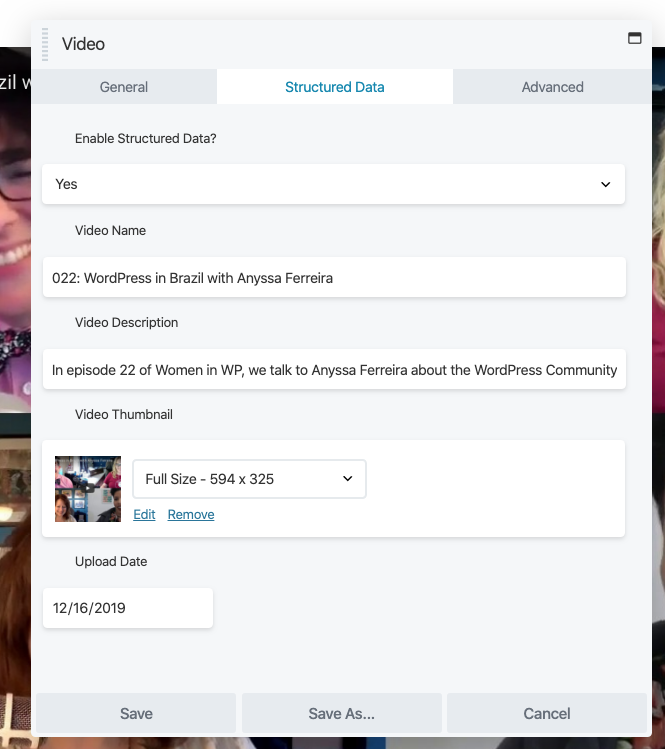 It's so easy to add Structured Data to your video with Beaver Builder. It doesn't take long, and it's easy to implement. I highly recommend you take that extra step.
---
And there you go, three easy ways to embed YouTube videos in your WordPress site. Need help getting videos into your website? Contact us today for a quote.
Join our list!
Our blog, delivered to your inbox. Never miss a post!