Yesterday I showed you how to create a great Instagram landing page to allow your Instagram followers to find your blog posts with ease. Today, I want to go through how to add your Instagram feed to your website.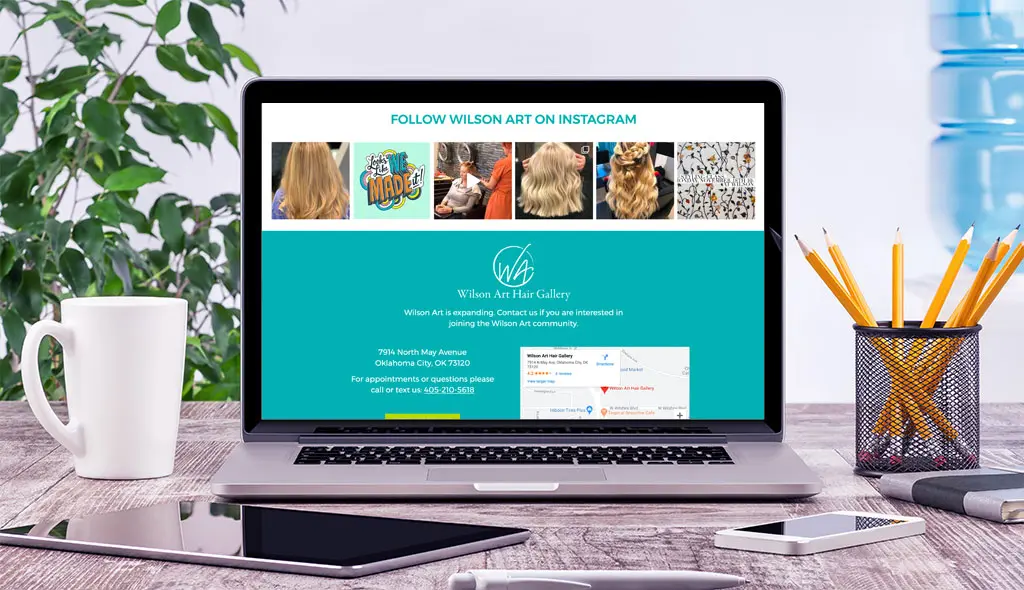 Why add an Instagram feed to your website?
Depending on your industry, you may or may not want your instagram posts to show up on your website. For us, we don't showcase our feed because everything we post to Instagram is already on our blog. So it would be redundant to also have our Instagram feed on the website. However, lots of businesses use Instagram as a way to share photos regularly with their followers. Salon owners probably are posting photos of hair and makeup they've done. (And if they aren't, they should be.) Realtors can be posting photos of new listings, great properties, or even staging photos. Dog breeders? Don't even get met started on puppy photos. Bakeries and restaurants? Food pics please. Pool builders and contractors, posting pictures of beautiful remodels and builds is great.
There are lots of ways that posting on Instagram can help your business. If you are a business who uses Instagram to reach your potential customers, then there's probably a good reason to add that Instagram feed to your website.
If you add an Instagram feed, it'll automatically get updated when you add posts to Instagram, and those new and updated photos will show on your photo. It keeps your website looking current and up-to-date when you have an updated stream of photos appearing on it.
And if someone wasn't already following you on Instagram, they can see your photos and possibly start following you. So it can be a good thing to add.
How to set it up
It's not that difficult. I recommend a free plugin called Social Photo Feed by Smash Balloon. It's free in the repository, and all you have to do is go to Plugins->Add New and type in the name to install it.
Once you get it installed, it's time to configure. The first step seems to be the most difficult for the folks I work with. You need to login to Instagram on your computer. Did you know you could do that? It's true, you can. You can't post to Instagram from your computer, but you can login and update your profile, see your feed, etc. (I would really like to be able to post from my computer because I'm the WORST phone typer in all the land.)
Anyway, you have to be logged in because you have to connect your website to Instagram and authorize it to display your photos on your website. I've known many people who struggle with this because they don't know their password. 🙂 I'm sorry, but you will have to figure it out in order to set up this Instagram feed. There's no way around it!
Once you are logged into both your website and your Instagram account, we go to the new Instagram area of your WordPress Dashboard and click on the big blue button that says "Connect an Instagram Account."
You'll be taken to Instagram to authorize your website to pull your feed. Follow the steps and click the Authorize button.
Once you authorized it, you can go to the Customize tab and pick how your feed will be displayed. You can pick the height and width of your display, background color, number of photos, columns, etc. I'm not going to go through every setting on this part, because there are a lot of choices and each website is different.
The last step is figuring out where you want your Instagram feed to show up on your website and adding in an easy shortcode.
[instagram-feed]
You can put this shortcode into any post or page to display your feed. You can use it in a widget and put it in your sidebar, or you can add it right into your theme templates and have it be a part of your website's global elements, like your footer.
Join our list!
Our blog, delivered to your inbox. Never miss a post!