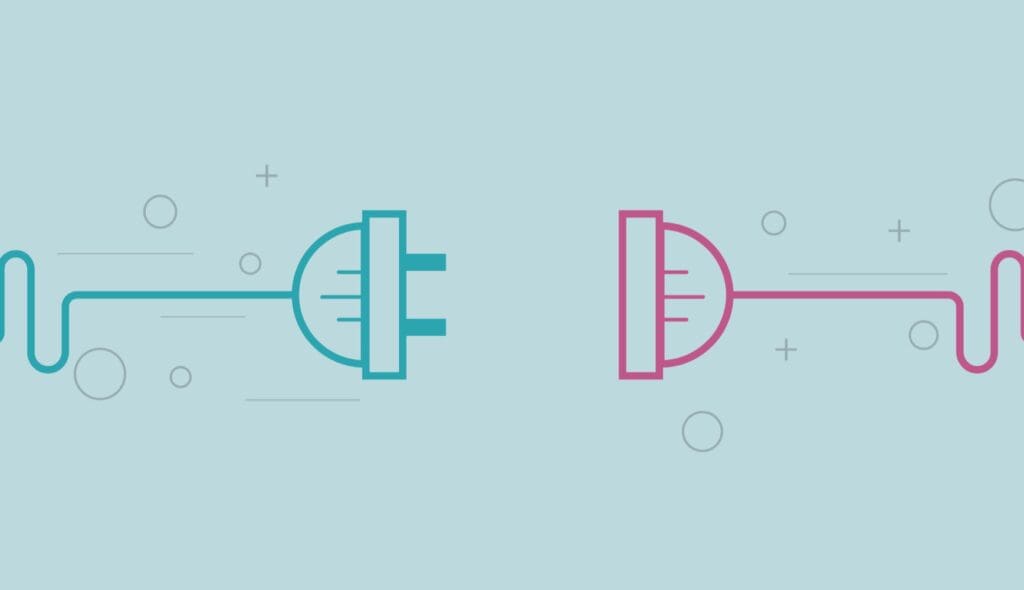 WordPress is one of the most popular and versatile content management systems (CMS) on the internet. One of the reasons for its widespread adoption is the vast array of plugins available to enhance website functionality. Out of the box, WordPress gives you the ability to create a website that is informative, has a blog, and will allow commenting. But that's really the extend of it's functionality until you start to add plugins.
What is a plugin?
A WordPress plugin is a piece of software that can be added to a WordPress website to extend its functionality and add new features or customize existing ones. These plugins are designed to be easily installed and integrated into a WordPress site, without requiring extensive coding or development skills.
WordPress plugins can serve a wide range of purposes, from simple tasks like adding a contact form to complex functionalities like e-commerce solutions, SEO optimization, social media integration, security enhancements, and more. They are essentially like apps for your WordPress website, allowing you to tailor your site to your specific needs without having to build these features from scratch.
Any website we make usually has around 20 plugins, give or take a few. Here are some of the ones in my stack, what I use them for, and why I recommend them.
Plugins I use to extend WordPress Functionality
Gravity Forms
Gravity Forms is a super handy WordPress plugin for creating all kinds of forms without breaking a sweat. You don't need to be a tech whiz to use it – their drag-and-drop feature makes it a breeze. Whether you want to whip up a contact form, a registration page, or even a nifty survey, Gravity Forms has your back. Plus, it's got some cool tricks up its sleeve, like smart conditional logic and smooth payment handling. This plugin is great for anyone who wants to collect info and interact with their site visitors.
WooCommerce
WooCommerce is like the superhero of e-commerce for your WordPress site. It's a free plugin that turns your regular website into a full-fledged online store. You can sell anything from clothes to digital products with it. It's easy to set up and customize – you can change colors, add product images, and set prices without any tech jargon. Plus, it's got a bunch of add-ons, both free and premium, to supercharge your store, handling stuff like payments, shipping, and tax. When a shopper comes in, they can browse products, add them to the cart, and checkout securely. Check out my blog series on setting up WooCommerce for more information.
Yoast SEO
Yoast SEO is like your personal SEO guru for your WordPress site. It's a plugin that helps your site climb the Google ranks. With it, you can easily tweak your content to be more search engine-friendly. Yoast checks if your articles have the right focus keywords, and it gives you a thumbs up (or down) on your SEO game. It's not a magic plugin though, you have to use the tools it gives you. It won't boost your SEO just by installing it. 🙂
MemberPress
MemberPress is your go-to WordPress plugin for managing memberships and subscriptions on your website. It's like having a bouncer at your digital club's door. With MemberPress, you can easily create and control access to exclusive content or products for your members. You can set up different membership levels, restrict content, and even sell digital products. Plus, it's payment gateway-friendly, so handling payments is a breeze. If you're looking to build a community or offer premium content on your site and rake in some extra dough, MemberPress is your ticket to the membership club. Looking for some examples of membership sites using MemberPress? Check out Dope Yogi and NC Evaluators.
Beaver Builder
I always say that WordPress is easy to use, but difficult to design. However, my favorite page builder, Beaver Builder, goes a long way toward bridging that divide. This plugin allows you to create stunning pages with a simple drag-and-drop interface. It's a real game-changer for crafting custom layouts, and you can see your changes in real-time. The best part is, it plays well with your theme and other plugins, so no clashes in the website realm.
The Events Calendar
The Events Calendar by Modern Tribe is a robust plugin that simplifies event management and keeps your schedule on track. Whether you're planning meetings, webinars, concerts, or even a neighborhood bake sale, this plugin has your back. It provides a user-friendly interface for creating and managing events, and you can display them in various views – calendar, list, or day. Plus, it's customizable and integrates seamlessly with your site's theme.
WPML
WPML (WordPress Multilingual) is your passport to creating a truly global WordPress website. This powerful plugin helps you speak your audience's language, no matter where they're from. It's perfect for businesses, bloggers, and organizations looking to reach a wider, multilingual audience. WPML lets you easily translate your site's content, whether it's posts, pages, or even custom post types. You can manage translations right from your WordPress dashboard. It's compatible with most WordPress themes and plugins, ensuring a seamless, multilingual experience. With WPML, your website becomes a true international hub, welcoming visitors from around the world and breaking down language barriers.
---
I've several times had people come to me with questions about how far WordPress can go, and the answer is, there's no limit. WordPress has immense capabilities. Your website can be as simple or as complex as you need it to be.
Join our list!
Our blog, delivered to your inbox. Never miss a post!