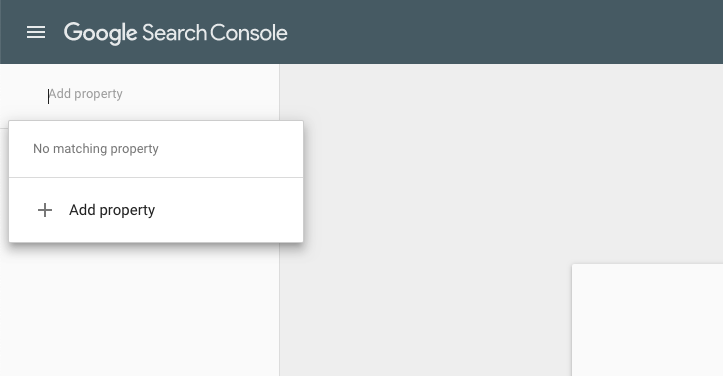 Most people are familiar with Google Analytics, but maybe not as familiar with Google Search Console. What is Google Search Console? Previously known as "webmaster tools," it's a control center provided by Google that allows website administrators to check indexing, optimization, status, and more information about their websites positioning in Google.
If you aren't using Google Search Console, you probably should be. It can provide a wealth of information for you about your website's positioning and status within Google. Want to know if your site is indexed? What to get it reindexed? Want to be alerted if it finds a problem? All available within the search console.
Here is a short list of things you available to you in Google Search Console.
Performance Data
The performance dashboard is full of information about your site. While Google Analytics tells you about what people do after they actually land on your site, search console provides insights about what they do when they are searching. You can see the total number of clicks through to your site, the average click through rate for your site, and the average position your site shows in the search results pages.
My favorite part of this is seeing what searches are bringing people to my site. If your site is showing up in the search results for a search, you can see what searches your site got delivered on, if it got click through, and which search phrase are bringing the most traffic to your site. And you can export all that data into a convenient spreadsheet. (I love spreadsheets!)
Let me share a story about information I gathered from Google Search Console about this site. We had an old post, written many years ago, about color. It was about the different between RGB and CMYK colors and when to use them. This post started to generate a lot of traffic. In fact, it got the point that over 25% of our traffic each week was landing on that page alone.
You might be thinking, "Awesome!" Yes, getting traffic to your site can be awesome, but in truth the folks who were looking for this information are not looking for web designers and developers. The other stat about that page is that it had a 95% bounce rate, meaning that searchers landed there, look at it, and left. The people who were getting on this page, it turns out, were not our customers.
Ultimately, we ended up removing this post (and thus taking a nosedive in our traffic) because it wasn't bringing us good traffic. It wasn't bringing us the right traffic.
Coverage
Want to know which pages of your site are being indexed and which aren't? Want to know if you have any issues on your pages, preventing them from being indexed? The coverage section of search console has all that data. This is enormously helpful. You may have pages not being indexed and not even know about it! You can check for errors, see what the problem is, and after fixing the problems, request Google validate those fixes. Be sure you are getting all your pages properly indexed with this tool.
You can also add an XML sitemap here so that Google can find all your pages. An XML sitemap is a roadmap to your site, and submitting it in Google Search Console gives Google that roadmap, creating a better chance that all your pages and posts will make it in the search engine results.
Other Nifty Tools
If you are using Google Search Console, and your site gets hacked, they will let you know often before your site gets removed form the search engines, so you can fix it.
You can use Google Search Console to monitor mobile, breadcrumb, and FAQ usability issues so you can fix them as they arise.
You can use it to see what sites are linking to you, which pages are your top linked pages, and what anchor text is most often used for those links.
How to use Google Search Console
First, you need to create a Google account if you don't already have one. More than likely, you already have a Google account. You'll know you do if you already use Gmail or Google Analytics.
Then you can start by going to the search console page and adding a new site URL.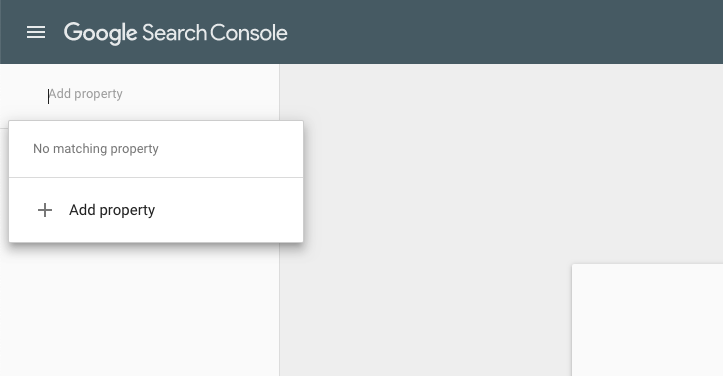 The next steps is to verify your site. You can choose either Domain validation or URL prefix validation.
Adding as Domain Property: Domain properties show data for all URLs in that domain name, including subdomains. It includes both the url with www and without, and it also includes your site without or without https.
Previously, you had to be sure that your entire URL was correct, including the https and the www, for example I'd need to add my URL as https://www.sumydesigns.com instead of just sumydesigns.com
The domain property allows you to add it to cover all those scenarios.
Adding a URL property: Adds only your domain, without subdomains, and must be the exact URL of your site.
Why use one over the other? On one hand, the domain property will cover your subdomains and all variations of your URLs, which is great. This is especially helpful if you have a WordPress Multisite or use subdomains for your site. However, it's a little bit more difficult to set up since you are required to set up DNS records. If you are uncomfortable editing your DNS records, then this may make the domain property harder for you to set up.
Additionally, as of this posting, Google doesn't support connecting your Google Analytics account with domain verified properties, which you can do with a URL property. Why does this matter? Because it allows you to see a lot of your search console data right in your analytics account.
Adding a URL property is easy, and can be verified through Analytics or just adding a simple meta tag to the site.
Once you have your site verified, you can start aggregating and sorting your data right away! You will also be about two days behind in data, so while in Analytics you can see same day data, you can't see same day data in Google Search Console.
Need help getting set up with Google Search Console? Contact us today, we're happy to help!
Join our list!
Our blog, delivered to your inbox. Never miss a post!