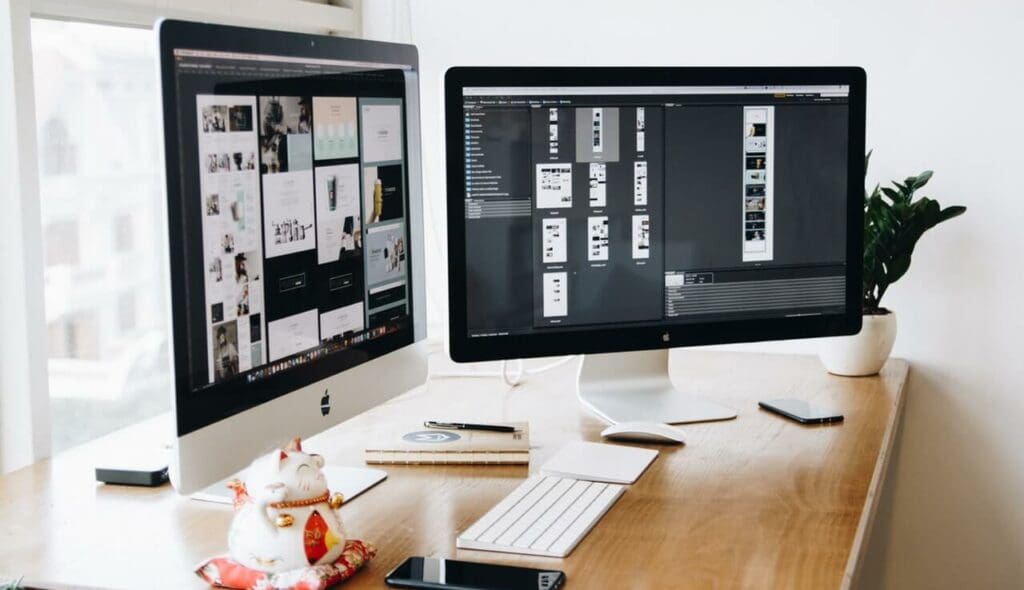 One of the first questions we typically get asked when talking to prospective new clients is, "How much does a website cost?" And there's a reason we get asked this. If you ask 10 different companies this question, you'll get tend different answers.
Why such a variance in costs? It's complicated. But I'll do my best to break it down.
Start up fees
First, there are several different kinds of costs when it comes to a website. At the first level, you have the costs just for existing on the web – which would mainly be your domain name and web hosting. Your domain name is your .com or .net or whatever URL you want. Unless you get a free host on a shared service that gives you a URL on their domain name, you'll have to pay for it. Domains are pretty cheap these days, around $12 a year or so depending on the domain. Then you'll need web hosting, which is basically storage on the Internet for your website, on a publicly accessible server. This can really vary, from economy hosting that costs around $5 a month to really high quality hosting that can cost much more. This cost can change depending on how much space you need on your server and how much traffic you get. If you need to be able to host 100,000 site visitors a day, you're going to need more than an economy web host. (See our list of our favorite web hosts here.)
Those are your main two outside costs, but you could incur more. Say you want to use a premium WordPress plugin or theme, you'll have fees for that. If you need to use certain third party integrations, there may be fees for that. This really depends on your site but for sure, every site will need a domain and hosting which can usually get purchased for a nominal amount.
---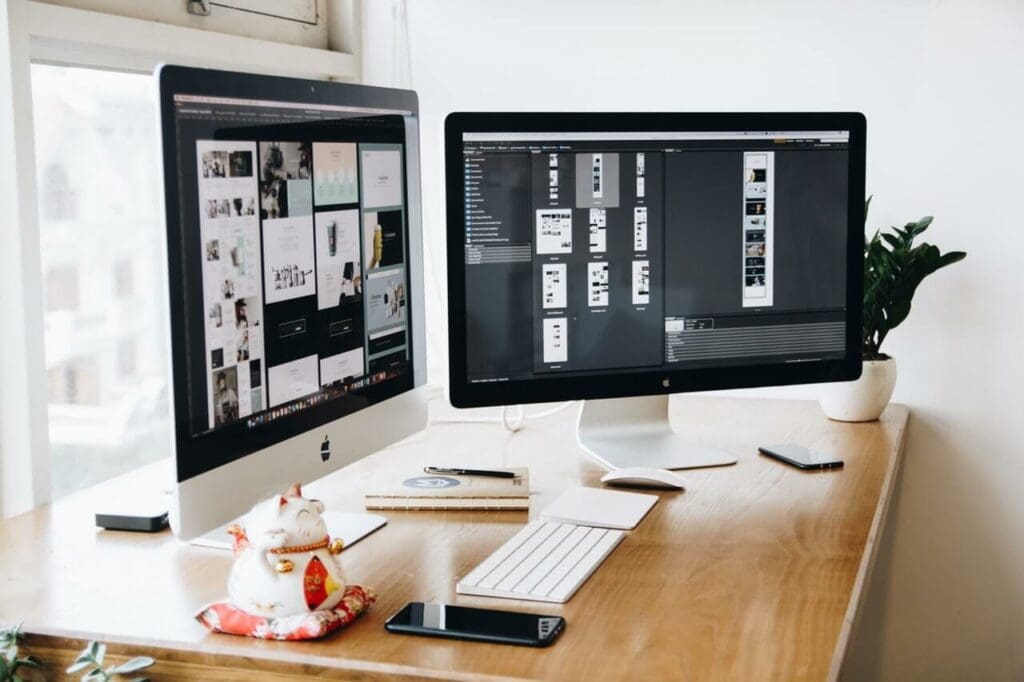 Design and development costs
Once you have a name and place to put your website, you're going to need to figure out your budget for design and development. This is what I was referring to when I said ask 10 different companies and get 10 different prices. These fees can vary A LOT. Here are the main factors that contribute to the wildly different fees you see from different companies/vendors.
Experience: A newer developer or company is going to be a lot cheaper than someone who has been doing this since the Internet started. Experience is a valuable commodity and the wealth of knowledge that an experience designer or developer has plays a huge role in how much is being charged.
Overhead: A company that has more overheard is going to cost more money, that's just math. A bigger company will have more employees, possibly office space, more hardware to buy, and may be contributing to employees retirement, health insurance, and other benefits. None of this is bad, it's all just relative to the size of the business and the costs to keep that business afloat.
Demand: A company that is in demand is going to cost more than one that is lesser known. If you can afford to turn away jobs, the you can afford to charge more.
Website Functionality: It's a lot easier to set up a brochure website than to set up an e-commerce website or membership site. If your website has more complicated features, then it's going to be more costly to set up. Knowing what you want your user to do once they land on your site is key to figuring out what kind of functionality you need to make your website work. And that functionality comes at a price.
Design: Do you want a custom design? Or would a template do? We can build inexpensive websites by using a premium theme with minor customizations. Going this route is going to be much, much less expensive than having a professional designer create a masterpiece from scratch. Don't forget the design needs to plan for how the site looks on a variety of devices and needs to be mobile-friendly!
Strategy: This is one of the most important parts of any website in my opinion. Strategy. What does that mean? It means when we start your website, we think about who is using it, how they will use it, and what we want them to do in order for the website to be successful for you. Then we plan the website design with that in mind.
---
If a website is being done well, and we're planning a strategy for your website to convert more visitors into customers, custom designing the look of your websites to match that strategy, and then building your website and laying out your content so it works well for you, this website is going to cost a lot more than if we're picking out a theme and pasting in your content.
Both of those options will get you a finished website. One will look and function better, but comes with a higher cost.
What's the value of your website?
So what's a website worth to you? Think about the ROI for your website. How much is a new customer worth to you? How many new customers would you need to get in order to make that website pay for itself? Consider that you may be able to use the same website for several years. Let's go with three for this example. How many customers would you need to get as a direct result of your new website would it take to pay for itself? To see a return in that investment?
We can't answer that for you, because every company has a different value to their customer. If one new job for you brings in $3,000 you will need less new clients from your website than if one new client only brings in $50.
Will your website play a role in whether you get new clients?
It certainly can. I was talking to a neighbor who had a terrible website (not made by us) and she said she didn't think it mattered so long as people could find her company online. I explained the difference. If potential customers come to your website and it's old, outdated, or just looks terrible, what is their first impression of your company?
In 2019, so many of your customers are going to research you online FIRST, before they meet you, see your office, or see you products. If their first impression of your company is that it can't afford a decent website, and the next company's website they land on looks fantastic, which company do you think is going to get contacted first? Your website needs to be as good as your competitors if your customers are checking you out online. It needs to look professional and answer all of their questions if you want them to take the next step.
Having a well-designed and professional website shows your customers that you're a professional business. That first impression is very important. And getting the right first impression isn't likely to come from a template you installed yourself.
---
On-going Costs
There isn't just a one-time cost involved in getting a website designed and developed. There will be on-going costs as well, and that's something you need to consider when planning your website budget.
Website Support: Yes, your domain and hosting are obviously annual/monthly fees, but have you considered website support? Your website needs to be maintained, at the very least your software needs to be updated and maintained. But you may want to have someone else do all your website updates, changing content, adding blog posts, etc. That will add on to your annual budget depending on how many times you update your site.
Marketing: Just because you have a website, doesn't mean anyone will find it. You may have to invest in Internet Marketing. That could come in a variety of formats including Google and Bing Ads, Facebook and Instagram ads, or even print ads or billboards.
SEO: Design and development doesn't normally include on-page SEO, unless you've signed up for a package that is all-inclusive. It's usually an add-on. Do you want help driving traffic to your site organically? Then you may need to consider the cost of professional SEO services.

---
The factors that go into figuring out how much a website costs are many and varied and makes it really complicated to come up with a budget. Some companies won't even consider working with you on a project if your budget is less than ten or twenty thousand dollars.
A custom website design and development, when done by a professional company, is unlikely to cost less than several thousand dollars, even without the on-going or add-on costs that I mentioned.
Join our list!
Our blog, delivered to your inbox. Never miss a post!