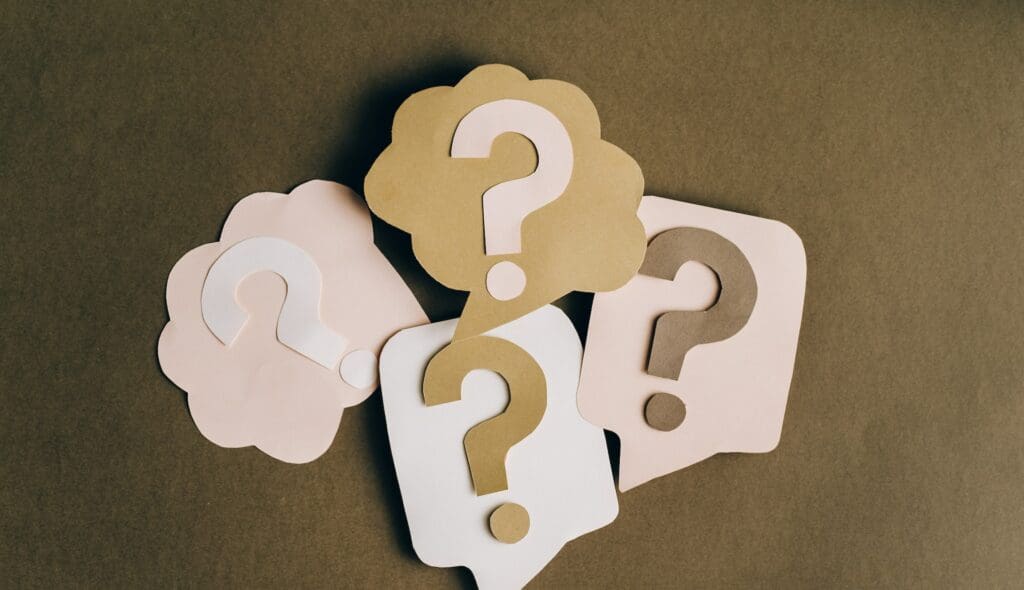 Small business owners often have many questions about websites, as they play an important role in establishing an online presence and attracting customers. Here are 10 common web design questions that small business owners are asking, along with my answers. Feel free to comment or contact us if you have a question I didn't answer!
1. Do I really need a website for my small business?
You might think this isn't a common question, but it is. Many business owners believe that in this day of social media, they don't need a website because they have a Facebook page. But this is not the case. A Facebook page is not a website. This is a topic I've covered before in detail, and that post is worth a read. Having a website allows search engines to index your content, making it easier for people to find your business. It allows you to showcase as much of your work as you want, and is easy for people to find what they are looking for, and it allows anyone, even those not on social media, to learn about your business.
2. How much does it cost to build and maintain a website?
Cost is easily one of the most common questions asked, and it's an important one. Every small business needs to budget for their online presence, and it's not a one and done kind of expense. This essentially breaks down into two parts.
How much does it cost to build a website? Well, that varies on a lot of counts. A simple website for a small hair salon is probably going to be a lot less expensive than a large corporate website that has 100 pages. Not all websites are created equal, and not all web design companies are the same. Ask ten different companies, and you'll get ten different answers.
But to give you an idea, for us, we can build a smaller website, think small local service business that wants to showcase their services and funnel leads into a phone call or contact form, for around $3,000-$5,000. However, a site that requires e-commerce, a complicated membership site, etc. Those can get upwards of $10,000 or more. We really try to work together to determine the scope so we know what the project will entail.
The second part of the question is How much does it cost to maintain a website?
And this is super important, because you can't just let your website sit. Websites need care and support to function their best. You'll have a domain name (usually around $15), web hosting (anywhere from $10-$50 a month) and then we always recommend a website support plan. Website support plans keep your site up and running and secure. These range from $50-$150 a month depending on how much extra support time you may need for website updates.
3. What platform should I use to create my website (e.g., WordPress, Wix, Shopify)?
If you are just starting to look into getting a new website, this is going to be a common question, and there are TONS to choose from which can make it very confusing. We at Sumy Designs are a WordPress only agency, so if you choose us, you will be getting a WordPress site. We use WordPress because it's the best. It's easy to use, highly supported, and is scalable and flexible.
However, I've said numerous times that while WordPress is easy to use, it's not easy to build. If you were wanting to build your own website, and you don't have a lot of technical skill, WordPress may not be the way you want to go. You may want to go with one of the various DIY options. Here are a few pros and cons of the various DIY builder platforms.
Squarespace:
Pro: They offer a variety of visually appealing themes suitable for various industries and purposes.
Con: Limited E-commerce Features – Squarespace's e-commerce functionality, while improving, may not be as robust as some other platforms like Shopify for businesses with extensive online sales needs.
Shopify:
Pro: Shopify excels in e-commerce. It offers a wide range of features for selling products online, including inventory management, payment processing, and extensive app integration.
Con: Pricing – While Shopify is feature-rich, it can be relatively expensive for small businesses, particularly when factoring in transaction fees and app costs.
Wix:
Pro: Wix's drag-and-drop interface makes it extremely easy for beginners to create and customize their websites without needing coding skills.
Con: Limited Scalability – While Wix does offer several features, it may not be the best choice for larger or rapidly growing businesses or online stores that require advanced functionalities.
Weebly:
Pro: Weebly is known for its simplicity, making it a good choice for those who want a straightforward and easy-to-use website builder.
Con: Limited Design Flexibility – Some users find that Weebly's design customization options are more limited compared to platforms like WordPress or Wix, which may limit creative freedom.
It's essential to consider your specific needs and priorities when choosing a website builder. The pros and cons listed here are general observations, and the suitability of each platform depends on your unique project requirements and preferences.
4. Can I build a website myself, or do I need to hire a web developer/designer?
As a general rule, I think hiring a professional for this kind of work is the best course of action, and there are a lot of reasons why. Your website is not a side note, or a business card to hand out, it's often the first impression you make with a potential client or customer. You website shouldn't look like your teenager made it.
Here are ten reasons why hiring a pro is your best bet:
Web developers have the expertise and experience to create websites that are not only functional but also user-friendly, visually appealing, and optimized for performance. They are aware of the latest design trends, coding standards, and best practices, ensuring that your website is of high quality.
Professional web developers can create a website tailored to your specific needs and branding. They can implement custom features and functionalities that may be challenging to achieve with DIY website builders.
If your website requires complex features, such as e-commerce capabilities, user authentication, database integration, or custom web applications, a professional developer is equipped to handle these requirements effectively and securely.
Ensuring that your website looks and functions well on various devices and screen sizes is crucial. Web developers can create responsive designs that adapt to different platforms, providing a better user experience.
Web developers are knowledgeable about search engine optimization (SEO) techniques. They can optimize your website's structure and content to improve its visibility in search engine results, potentially driving more organic traffic.
Website speed and performance are critical factors for user satisfaction and SEO rankings. Developers can optimize code, implement caching strategies, and choose the right hosting solutions to ensure your website loads quickly.
As your business grows, your website may need to scale to accommodate increased traffic and functionality. Web developers can plan and build your site with scalability in mind, reducing the need for major overhauls later on.
Professional web developers are well-versed in web security best practices. They can implement security measures to protect your website and user data from potential threats and vulnerabilities.
If issues or updates arise after your website is live, professional developers can provide ongoing technical support and maintenance to keep your site running smoothly.
Creating a high-quality website can be time-consuming, especially if you're not experienced in web development. Hiring a professional can save you valuable time, allowing you to focus on other aspects of your business.
5. What should I include on my website's homepage?
Your homepage will be the most visited page on your website (usually) and it needs to resonate with your target demographic. Here are a few things you should make sure to include:
Clear Branding: Your website's logo and a concise tagline should be prominently displayed at the top of the homepage. This helps visitors quickly understand what your website or business is about.
Navigation Menu: Include a well-organized navigation menu with clear and intuitive labels. This menu should make it easy for visitors to access different sections of your website.
Hero Section: The hero section is typically the top part of your homepage, featuring a visually appealing image or video, along with a concise headline and a call-to-action (CTA) button. It's the attention-grabbing area that communicates your core message or promotes a key action, such as signing up or exploring your products.
Introduction or About Section: Below the hero section, provide a brief introduction to your business, organization, or website. Explain what you do, who you serve, and what makes you unique. Include a link to a more detailed "About Us" page if necessary.
Featured Content: Showcase featured or recent content, products, or services. This might include blog posts, portfolio items, promotions, or popular products. Use visually appealing thumbnails or images to make this section engaging.
Testimonials and Social Proof: Include customer testimonials, reviews, or notable endorsements to build trust and credibility. Display logos of well-known clients or media outlets that have featured your work, if applicable.
Services or Products: Highlight your main offerings with brief descriptions and clear visuals. If you offer a variety of products or services, consider using icons or categories to organize them.
Call to Action (CTA): Place prominent CTA buttons strategically throughout the homepage. These buttons should encourage visitors to take specific actions, such as contacting you, signing up for a newsletter, or making a purchase.
Contact Information: Make it easy for visitors to get in touch by including your contact details, such as a phone number, email address, and physical address if applicable. You can also incorporate a contact form.
Search Bar: If your website has a lot of content or products, a search bar can help visitors quickly find what they're looking for.
Newsletter Signup: Encourage visitors to subscribe to your newsletter by offering valuable content or incentives. This can help you build a list of engaged users for future marketing efforts.
Blog or News Section: If you regularly publish content, showcase recent blog posts or news articles on the homepage. Include catchy headlines and featured images to entice visitors to explore further.
Social Media Links: Include icons or links to your social media profiles to encourage visitors to connect with you on various platforms.
Footer: The footer typically contains essential information, such as additional navigation links, privacy policy, terms of service, copyright information, and links to important pages like the contact page.
---
There are a lot of web design questions when it comes to having your first website, and we're happy to answer all of them! Got more questions? Ask away in the comments!
Join our list!
Our blog, delivered to your inbox. Never miss a post!