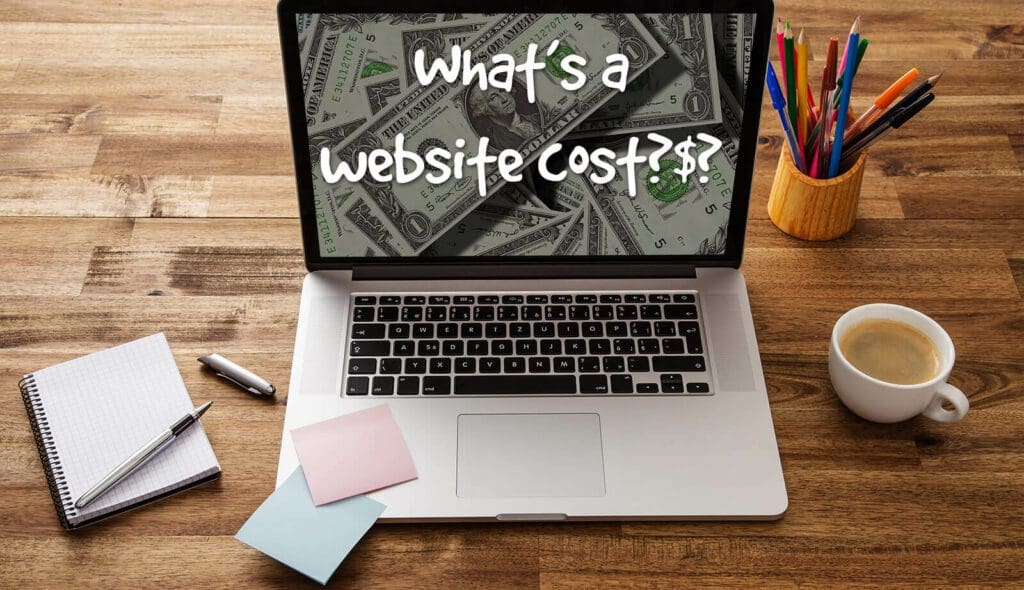 The first question nearly everyone wants to know when it's time to get a new website is, "How much does a new website cost?" And that's a tough question to answer. When it comes to web design pricing, you ask ten different web design agencies and you'll get ten different answers. That makes it super confusing!
I can't really give you a definitive answer on how much a website costs, but I can help you understand web design pricing, why it varies, and why we can't give you a number without first learning about your project.
Why does it vary so much between agencies?
There are a lot of factors involved in how much agencies charge for a website. Here are a few major ones:
Experience: A company that's been in business for ten years or longer has a lot more experience than a new start-up, and their fees are going to be more. Not only do they have more experience designing and developing, but they more than likely have a better understanding of the web, how people use it, and how to plan a website strategy.
Anyone can easily throw together a website and put it online. Getting something online isn't hard. But getting something created with an online strategy designed to convert? That takes years of experience to plan and that experience comes at a price.
Overhead. The bigger the agency, the more overhead there's going to be. Do they have real offices where you can go in and visit? Do they have staff on payroll? Is there a receptionist? Secretaries? Bookkeepers? The more salaries they have to pay, the more they have to charge to stay afloat.
Overhead comes in the form of rent, computers, software, and salaries. The more overhead, the more expensive the websites are going to be.
Now, these are just a couple of examples of why different agencies may have vastly different rates, but when it comes to why any one agency doesn't have a one-size-fits-all package, that's a different question altogether.
We might make ten websites that cost ten different amounts.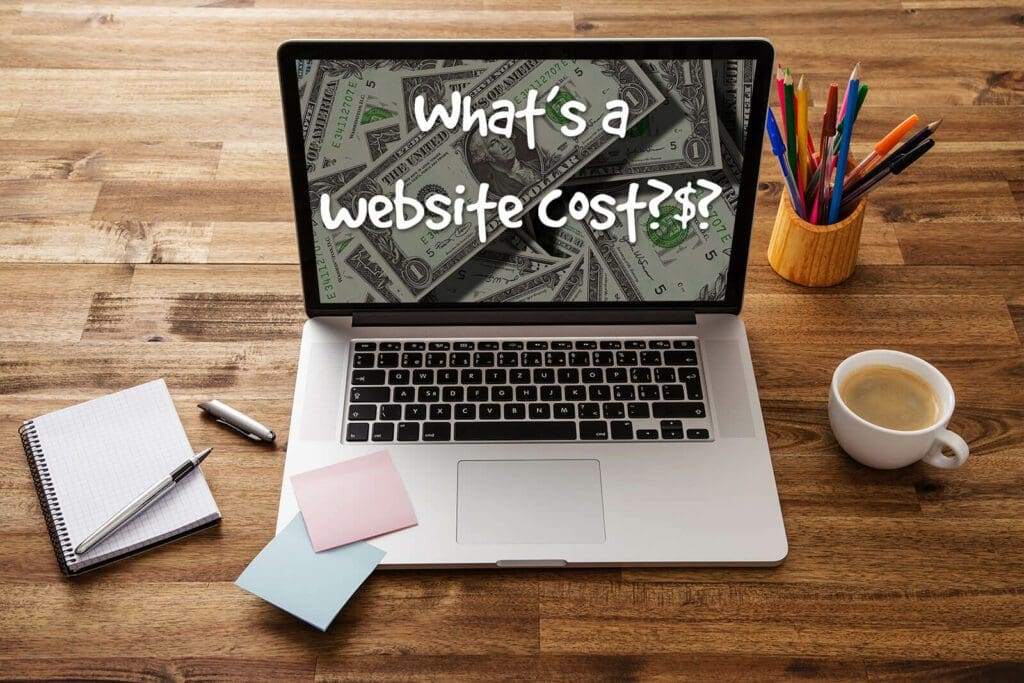 Why does web design pricing vary for different projects?
Building a website is much like building a house. The cost can change depending on the size and amenities. A 900 square foot ranch with one bedroom is going to cost more than the 4,000 square foot house with the top of the line finishes and in-ground pool. They are both houses, but they are very different.
Websites work the same way. Here are a few ways that website design pricing can vary within a single company.
Website Size: How big is your website? Is it just one page? Five pages? Ten? Fifty? That makes a huge difference. Setting up and laying out five pages takes much less time than setting up fifty.
Website Functionality: What does your website need to do? Is it simply an extension of your brand, a place for customers to find your phone number and call? Or does it need to do more? Will you be selling products? Do you need a member portal? An online directory? An online community? All of these require advanced functionality, additional plugins or coding.
Web Page Design: Not all designs are created equal. If you hire someone for $1,500, probably they are going to start with a template, and work to make your site's content fit within that template. And that might work if you are just starting out and need something simple. But if we're starting from a blank page and creating something unique to you, that takes time. It takes experience. It takes someone who understands both design and your company needs.
As the person in our web design agency who does NOT do the design (Susan is in charge of that), I can tell you that it takes a lot of skill and talent to create an attractive website that both you and your clients will love.
Web Design Strategy: Does your website have a strategy and a goal? It should. If your first thought when you think of web design is how the website will look, then you are already off track. Every website should solve a problem. Your customers have a problem, and your website offers that solution. How do we plan for that? How do we make sure it's working?
Planning an effective strategy for your website, one that will turn your site visitors into customers, isn't as simple as putting your bio online. Don't expect to pay little and get a website that converts.
Understand that when it comes to web design pricing, you are paying for the knowledge and expertise to know how to plan and execute a website strategy that works. And that isn't cheap.
It's not as easy as you think.
I get this email all the time, it usually starts with, "This should be easy…" And this comes from people who don't make websites for a living. People may be telling you WordPress is easy. And it is. It's easy to use. It's not easy to build.
Something that may seem super easy to you may actually be very difficult when you get into it.
But WordPress is free? Why does it cost so much to get a WordPress site?
WordPress is free. It's free and open-source for anyone to use. You can change and modify the code and do pretty much whatever you want with it for your own site.
What isn't free is the experience and knowledge of how to build an excellent website with WordPress. You aren't paying for WordPress, you're paying to have someone build you a WordPress website. And that varies.
Why are we cheaper or more expensive than others?
It's funny, sometimes I'm told that we are the cheapest company, and sometimes I hear that we're the most expensive. I guess that depends on who you ask. Compared to a lot of folks in the industry, I believe we're cheaper than many. The reason is because we're fast. Our thirteen years of experience has taught us what websites need, how to achieve it quickly, and how to take advantage of the automations available to speed up our process and deliver results.
If you come to us and find we're more expensive than the other bids you get, probably that's because we have a lot more experience, and the end result will be a website that is more professional and showcases your business better than one built with a template by a fresher developer.
That's not to say those are the only options, it's just reasons why you may find us more or less expensive than others. We apparently go both ways.
Web design pricing can be difficult to understand, but if you want to know if the price you are seeing is fair, look for the value being provided. What are you getting? Is it just an online version of your business card? Or is it more?
Join our list!
Our blog, delivered to your inbox. Never miss a post!