We aren't out of the woods when it comes to covid, and lots of businesses are trying to figure out ways to advertise that make sense and don't cost a lot of money. When people think marketing they think pay-per-click ads or radio commercials, but there are lots of things you can do that can help get the word out without spending a ton.
Share Testimonials
Do you get testimonials from clients? If so, you can use those testimonials. Take a glowing review, spruce it up in a graphic, and share it on social media.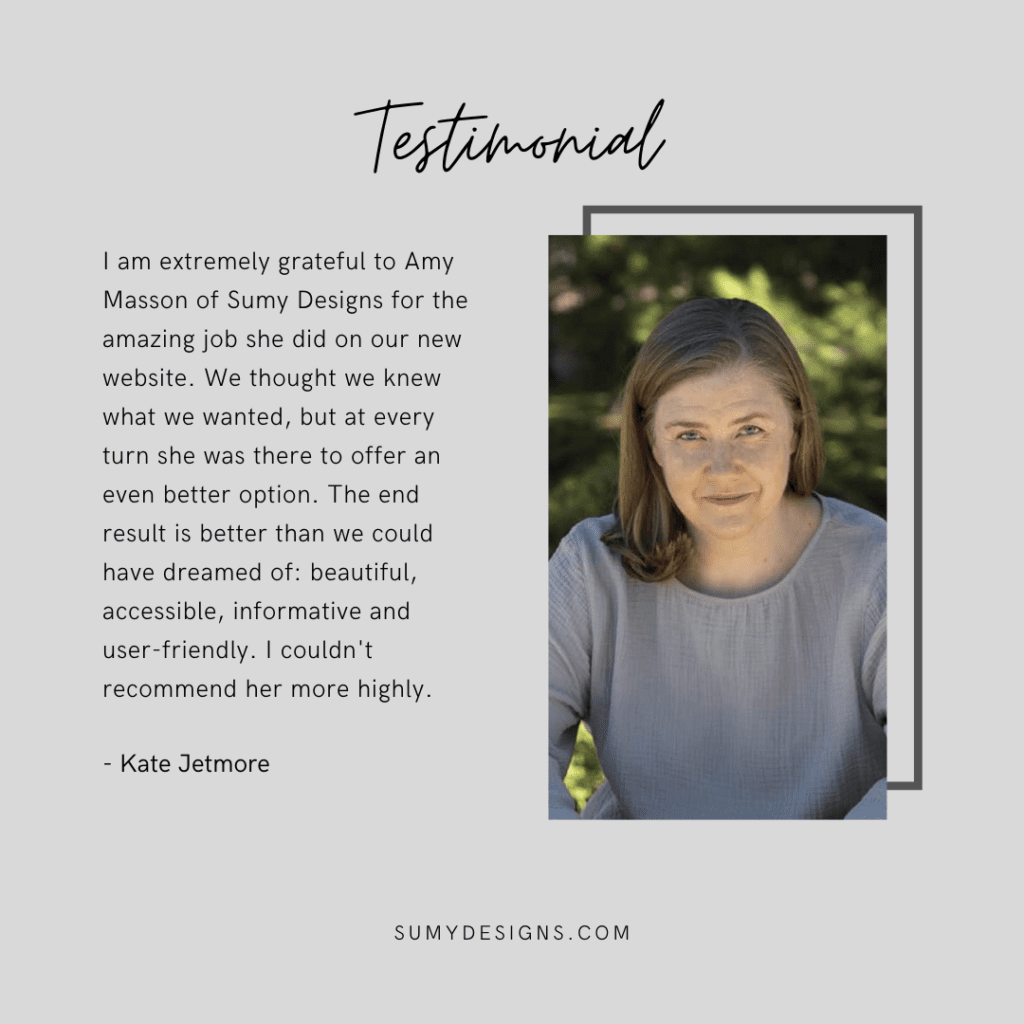 Do you see this image and think it looks great, but think you could never make something like this? I have good news for you. I didn't make this in Photoshop or other fancy photo editing software. I created this using a free web app called Canva. I created a free account, searched through their templates, chose one for Instagram, and added in my testimonial and photo. Then I was able to easily download it and I could upload it to Instagram.
And even better news is that Canva isn't the only option. There are a ton of apps that will let you create professional social media graphics that you can use to market your business. A couple of other options include Be Funky and Adobe Spark.
Create Instructional Videos
You've got knowledge to share, so share it! Make a quick tutorial and upload it to YouTube and start sharing it on social media. I know a lot of people say, "If I tell people my secrets, they won't hire me." However, I am of the opinion you should never be afraid to share your knowledge. Most people know how to clean their house or mow the lawn, but those services still exist.
Sharing an instructional video will create a likable persona for you, something relatable that your clients can see, and will make them trust you more as an authority. If the instructional tutorial makes them DIY instead of hire you, then my assumption is that they would have looked for that instruction elsewhere anyway.
Run a social media contest
One of the tricks to social media is getting engagement. How do you get people to engage with your posts? If you are a business, there typically needs to be a reason. Why not do a giveaway or have another contest? One of the local animal hospitals had a contest where you would share photos of your pets and they would draw some random winners to get gift certificates. Lots of folks uploaded photos of their pets to Facebook, and it was fun for everybody. There was plenty of engagement and lots of shares.
How you engage people will vary according to your industry, but you could easily offer up a free virtual consultation, a coupon, or product to get people to join. You don't necessarily have to give something away, but coming up with a fun way to engage your audience on social media is a great way to get more eyes on your brand and create some positivity for your business.
Give a Free Webinar
This goes along with the instructional video, but instead of an upload to YouTube it's something you do live. This is great because it gives you an opportunity to allow people to sign up, and lets you rather their name, email address for marketing purposes while also engaging them with you.
Pro-tip: Be sure to promote your webinar on social media and send out reminders prior to the event. Lots of people sign up for webinars and then forget to show up.
Send a Newsletter
A lot of companies set up mailing lists and then never send out an email. Change that today. What do your customers want to know about? What information do you have to share? Send out an email to your customers with helpful tips for the season, coupons, or even a survey to find out more about what interests them.
Sign up for HARO (Help a Reporter Out)
HARO is a platform for reporters to posts requests for feedback on specific stories they are working on. Sign up and you can get alerts about those stories and potentially be a source for it. This could get your name and information in front of a larger audience without much work on your part.
Join our list!
Our blog, delivered to your inbox. Never miss a post!