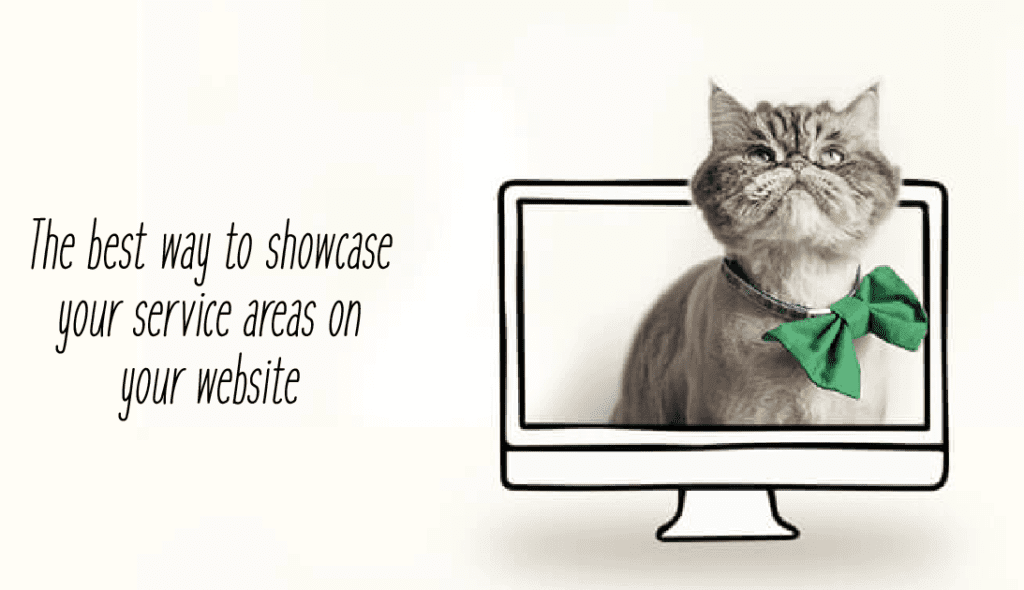 If you provide service to customers away from a brick and mortar store, then it's possible that you need to showcase your service areas on your website, so those who find you know if you service their area or not. This is particularly helpful if you  live in an area that has a lot of outlying cities that you might want to service. For example, I live in West Lafayette, Indiana but we're side by side with Lafayette and then there are a ton of little cities around the edges and most local businesses will service a lot of those but maybe not the ones a little farther out.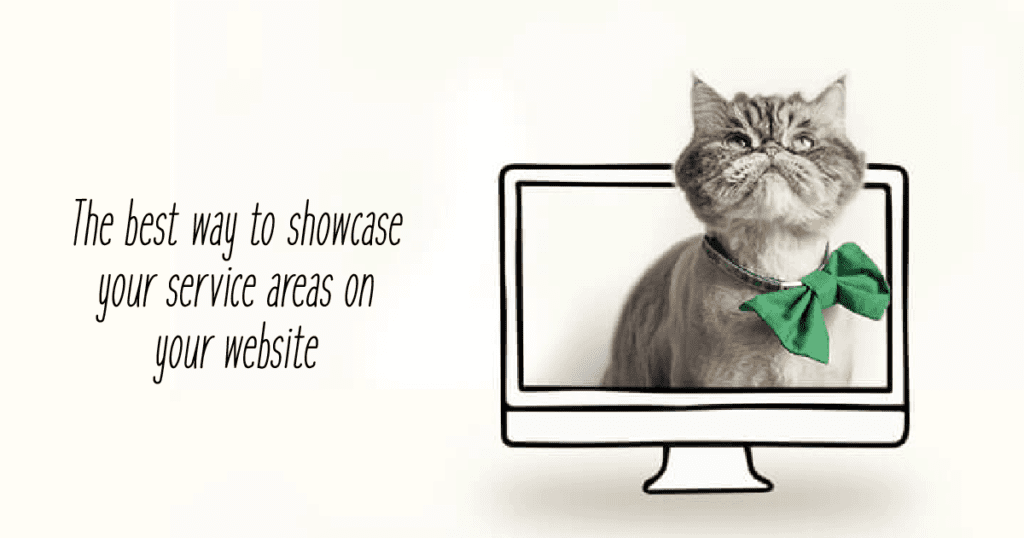 What Not to Do
I have seen website owners that shoot to capitalize on servicing multiple cities by creating a service page for each city. So instead of having one "services" page, they have the same page several times with a different name. Like "Chicago home remodeling" and then another for "Aurora home remodeling" and then another for "Elgin home remodeling" and another for "Oak Park home remodeling." They each have their own page title and meta description, but the content of the page remains the same.
The underlying assumption for this plan is the belief that people are searching for services and including the city name in the search. And some people might be doing that. But this tactic isn't a good idea.
First and foremost, having duplicate content on multiple pages is counter intuitive to your efforts. Your site can lose traffic and ranking by doing that. Also, and I hate to break this to you, Google already knows where you're located. Google knows more about you than the IRS. It's not necessary to try to get ranked individually for each city in your service area through multiple pages.
Another thing you shouldn't do is list your service areas over and over on every page. People know how to use websites these days, they'll find your service areas if you put them in a place that makes sense.
Here's what to do instead
Include the service areas on your website, but on one page like the homepage, the contact page, or the request a quote page. One blurb or even a map is enough for people to understand where you service. If you service a really big area, and I've seen businesses that do this, then it's even okay to add a "service areas" page to your site that has a big map showing all your areas with information about how you are able to service such a wide area.
You'll also want to be sure to claim your Google My Business listing and include your service areas on that page as well, since that gets your business on the map. You can even include a radius that shows how far out you service, which makes it easy for your listing to pick up hits for any of the cities you service. Don't forget to include a link to your website when you complete your GMB profile.
I've seen businesses get way too focused on this tiny aspect of their online presence, but it doesn't have to be difficult. Make the information easy to find in a central location on the website, make sure your online directories (such as GMB, Yelp, etc) have your service areas, and you should be good to go.
Join our list!
Our blog, delivered to your inbox. Never miss a post!