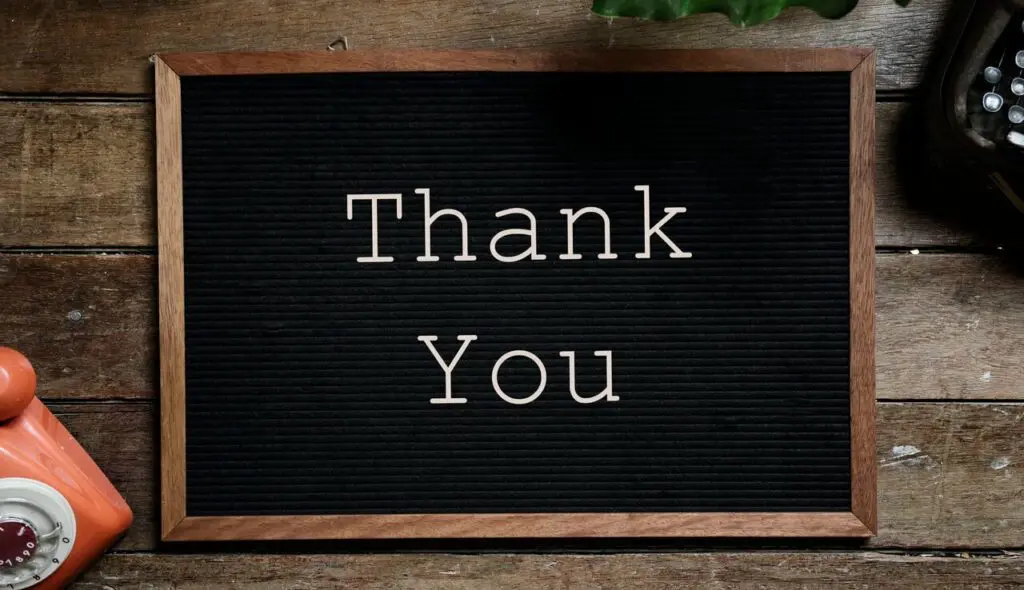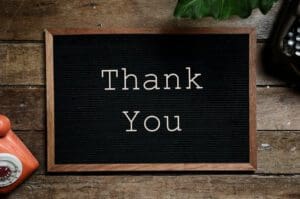 A thank you page is the page your site visitors land on after they submit one of your web forms. By default, most WordPress form plugins will pop up a little thank you message when a form is submit, something along the lines of, "Thank you for contacting us! We'll get back to you soon." And that's that.
But instead, you can redirect your visitors to a new page upon form completion. AND YOU SHOULD. If you aren't, you're missing an opportunity to engage more with your site visitors, create a stronger connection, and track that submission as a conversion in Google Analytics. Let's explore this a bit further.
What is a Thank You page?
A Thank You page is just that, a page where you thank the visitor for making contact with you in some form. But it's more than just that. It's really the first time you'll engage with your potential client or customer. They've expressed an interest in something you're offering, so you should give them a better message than, "Thanks for contacting us."
Instead of popping up a message, redirect them to a new page. That page should says more than, "Thanks for contacting us!" This is your opportunity to create a stronger engagement, make a better impression, and potentially make more sales.
The Anatomy of a Thank You page
A strong thank you page page says more than thank you. It does that, but it does more. Saying "Thanks for contacting us" is another way of saying "Goodbye." They've finished their job, and you're sending them on their way.
Explain What Comes Next
But a well planned thank you page can keep them longer. Instead of just saying thank you, first explain what happens next. For example, are they contacting you for a quote for services? Describe your process.
"Thank you so much for contacting us about our services! We're looking forward to learning more about your business and seeing how we can help you. We respond to all inquiries within 24 hours." 
By doing this, they know they aren't just sending a message into space, that you have it and that you have a commitment to responding to it quickly.
Give Them Something to Do
Instead of just saying "goodbye" after they submit your form, give them something else to do to create more engagement. A few options include:
Ask them to follow you on social media
Give them a great video to watch
Suggest they sign up for your newsletter
Offer a link to your testimonial page so they can see what your other customers are saying about you
Share a few great products you think they might like
Add links to pages of interest
Your thank you page is an opportunity for you to build more trust with your potential customer, so make an effort to give them what they are looking for and to make that connection more personal. Your website visitor may not remember exactly what your website said, but they'll remember that it made them feel like you cared about their submission, which makes a stronger impression than a basic thank you message.
---
Take it a little farther
You can run with this for a while. It doesn't have to stop at just a thank you page. You can set up an auto-responder to go out to all submissions as well, as a way to let them know that you got their message and with more information about what happens next. Let them know that you got it and you're looking forward to connecting.
Another good thing to add is what to do if they don't hear from you. Sometimes messages get lost, either by technical or more often human error. Adding a note that says something like, "If you don't hear from us within 24 hours, please respond to this message or give us a call to make sure we didn't miss your message."
Something like that enforces that you want to talk to them, and you don't want to miss that opportunity.
PRO TIP: Don't forget to set up goals in Google Analytics so you can track your conversions. This information will help you track what percentage of your visitors are converting and help you understand what's working on your website and what isn't.
---
Optimizing your thank you page will reap you rewards you didn't even know you were missing. Need help with your thank you page? Contact us today for a free quote.
Join our list!
Our blog, delivered to your inbox. Never miss a post!