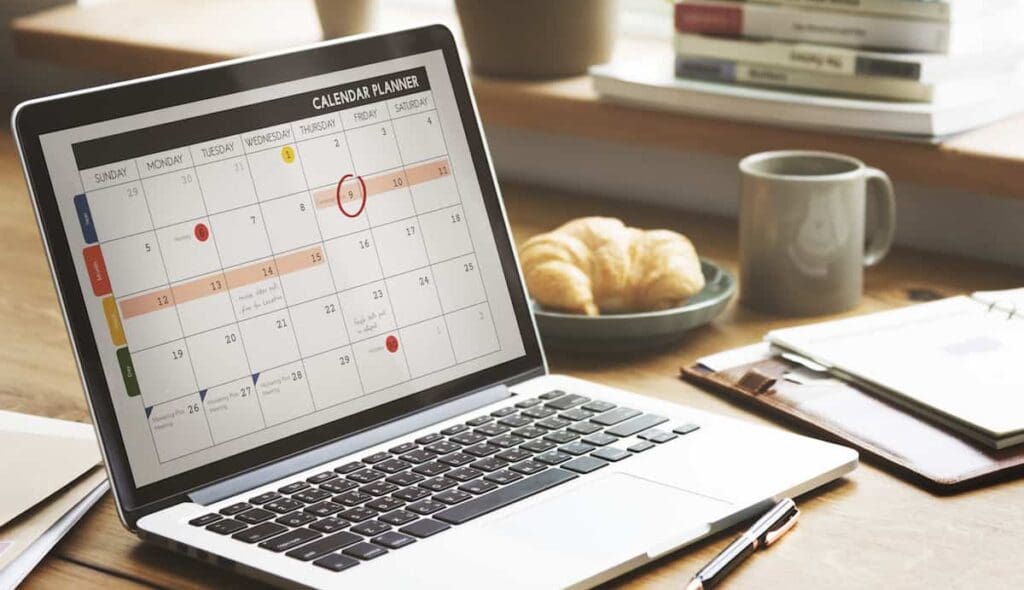 The other day I was looking online at a potential client's website. They had contacted us about revamping the site and I was perusing along and noticed a big "Make an Appointment" button. I thought, "Awesome! They have online booking!" I clicked the link and it took me to their contact form. A form that did not have online booking, just a way for me to email them.
This happened to me again when I was online looking at the website for my children's optometrist. Several "Schedule an Appointment" buttons, but those buttons actually lead to no where that allowed online booking. Just to contact forms.
A contact form is not the same as online booking
It's 2018. More than half the year is over. People WANT online booking. It's so frustrating to call the hair salon or doctor's office and wait for them to tell you what they have open and hope something fits in my schedule. It takes longer to do and can be easily forgotten if you don't remember to write it down or enter it into your calendar right away.
It's time for you to set up online booking. Your customers want it. Why do businesses hesitate? Usually because they don't want to pay for it or they don't want to change their system. Times have changed and you need to change with them. It's important to understand that yes, you will more than likely have to pay for some type of online scheduling system, but in return, you'll book more appointments and have fewer no shows. Your business is probably not open 24/7, so if someone wants to call for an appointment, they have to do it on your schedule. Online booking works 24/7, which means you can be scheduling appointments while you sleep.

How to set it up
There are a lot of ways to set up online booking, and what you pick may be determined by what type of industry you're in. For example, many salons use Spa Booker for their online booking, which you can see in action on this site for Inner Waves Massage. Another popular option for spas and salons is Vagarao, which I've only ever used as a customer, not as a web developer.
A lot of fitness studios use Mind Body Online for booking. This even has a great integration system with WordPress, which you can see online at this site for Community Yoga. You can see classes, pick the one you want, and sign up and pay right online. Easy peasy.
If you only need to allow folks to schedule an appointment based on your availability and you already use Google calendar or Outlook calendar, you can use Calendly. We use Calendly here at Sumy Designs to schedule free consultations and a few other types of appointments. Instead of emailing back and forth and trying to pick a time and date, clients can look at my availability and pick a time that works for them. There's a free level for Calendly, which is really nice, but you can upgrade for a pretty nominal fee which allows you more integrations, which even includes processing payments with your appointments. Our client the Cowboy Psychic uses this system as well for scheduling readings.
And if you're in the tourism industry, my favorite is Fare Harbor, which allows you to set up all kinds of online tours with a limited number of spots for each time slot. You can see it in action at Nashville Paddle.
What about booking systems within WordPress
I've spent all this time letting you know about options that aren't WordPress based. Weird, I know. That's because when it comes to WordPress, there a TON of online booking systems, both free and premium. There are some great ones that I've used and love. If you need to book rooms, I like Bookings from WooCommerce.  We're currently working on a site for a bed and breakfast which will use this for booking rooms.
On an older site that's no longer around, I set up Bookly for a client who offered massage therapy and it worked quite well.
If you look in the WordPress Repository, you'll find over 200 options when you search for online booking. I've only tried a few of them, so I can't give a rundown of every option.
What I can say is that I often find the industry specific booking systems tend to work better for people in those specific industries, especially if they have an app that those users can download to their phones and tablets. Whatever you use, make sure it's mobile-friendly because a lot of people like to schedule on the go.
---
What will work best for you? I don't know! Let's talk about options so your business can start reaping the benefits of online booking. Contact us today for a free quote. Or better yet, schedule a free consultation online. 🙂
Join our list!
Our blog, delivered to your inbox. Never miss a post!