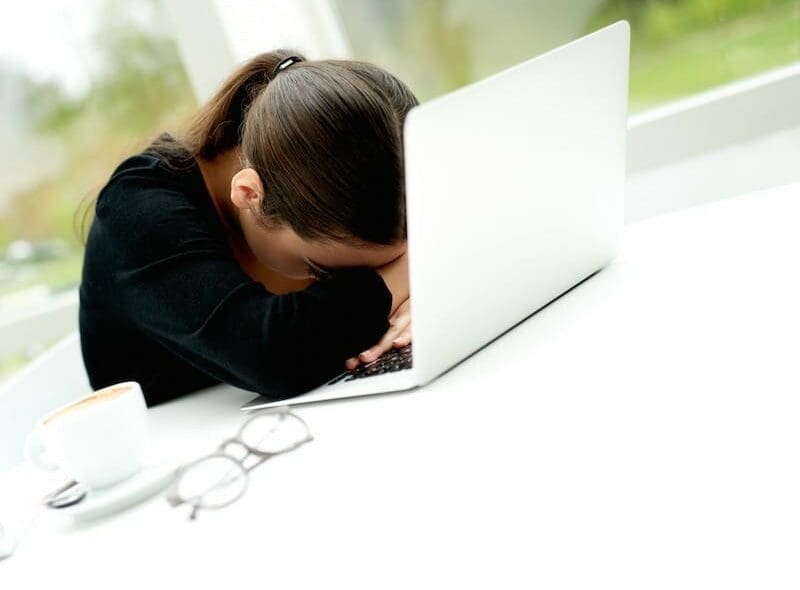 If you are a perfectionist like I am, you probably get frustrated when you can't get things figured out right away. One of the reasons we chose WordPress as our specialty, after trying out many content management systems many years ago, was because it was so easy to use. Not just easy for US to use and develop with, but easy for our clients to use.
But if you aren't super comfortable on the computer, then it may not be super easy on the first day. And that's okay.
The only way to get good at something, is to practice.
So my advice to you, as you learn to manage your new WordPress site, is to login with regularity and use it. If you only login twice a year, you will quickly forget what you learned each time. Then you will continue to be frustrated and will likely blame it on WordPress.
When it reality, the blame is on you, for not putting in the time and consistently to get familiar with it. You know how the first time you do something it's frustrating and scary. The first day on the job is often overwhelming, but after you do it day after day, it becomes second nature.
WordPress is like that too. You have to use it to make it easy.
Don't be afraid of it! 
I've had many clients come to me because they are "afraid of screwing something up." Yes, I understand that. It can be scary. But the good news is that if you are just doing content updates, you are very unlikely to screw anything up, and WordPress keeps revisions of your pages, so if you mess it up too much, you can just go back and pick the date and time of the last good version and revert it back.
Tips for becoming a WordPress expert:
Set a schedule for logging and updating your site and then follow through. Consistency is key.
Watch video tutorials to learn more. YouTube is riddled with them, and we often include video tutorials in our new WordPress installs to help you learn.
Try something new. Insert an image. Upload a PDF. Embed a video! Make it part of your job to learn new things, so you aren't scared when it's time to try.
Ask for help. You won't know everything the first day, but you might know someone who does. Ask questions so you can expand what you know.
Help someone else. One of the best ways to learn is through teaching.
Still need help managing your WordPress site? Contact us today. We can help.
Join our list!
Our blog, delivered to your inbox. Never miss a post!