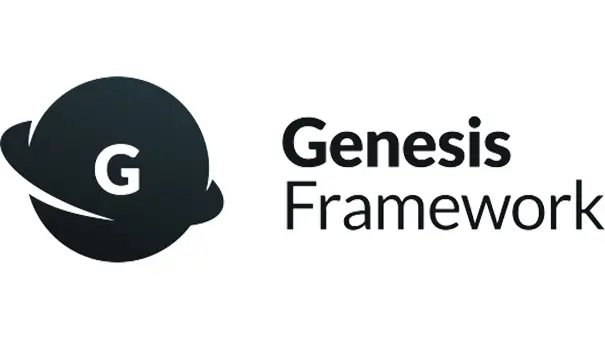 Note: This post was written in 2015, and I've written an update for it here.
If you're like me, you want a good opt-in on your site.
What's an opt-in?
An opt-in is that little box that allows people to subscribe (or "opt-in") to your newsletter, emails, etc. You can use a variety of different services for this, such as MyEmma, Aweber, Constant Contact, or what I think is the most popular, MailChimp. (It's what we use.)
But, if you're like me, you think the styling for their embedded sign up form is pretty ugly. Seriously. Here's what it looks like if you take just what they send:

Who wants that on their site? Not me!
So there are options. My previous favorite was to use Gravity Forms for my opt-in box. It works great, connects easily, and looks much nicer than the out-of-the-box solution from MailChimp. I even wrote a blog post about how to do it.
But, it's not my favorite anymore. My new favorite is with a plugin called Genesis eNews Extended. Of course, the Genesis part means you need to be using the Genesis Framework for this to work, so if you are using a different theme, sorry. Stick with Gravity Forms.
But, if you are using Genesis, why not turn your old ugly subscribe box into a pretty one, like the one you see in our sidebar? It's really easy to do, and looks great right out of the box.
Note: These instructions assume you already have a MailChimp account and are using a StudioPress theme.
Install the Genesis eNews Extended plugin, by going to the Dashboard, Plugins, and Add New. Just do a search, and add and install. Then activate the plugin.
Go to your widgets in Appearance->Widgets and add the Genesis eNews Widget to your sidebar where ever you want it to be.
Login to your MailChimp account, go the list you want your subscribers to join, open the signup forms, and choose Embedded Forms.
There are two basic pieces of information you'll need to copy from the embedded form script into your widget. First is the form action. In your MailChimp account , in the box where you see the embed code, you need to copy the Form Action line. What you see right after you see <form action="

You will take that line (excluding the quotation marks, but everything within, and paste it into your widget in the box for Form Action.

Next, you will choose what information you want to collect from your users. You will always want the email address, so you go to the embed code and find the name of your Email field. In MailChimp, it's always EMAIL. So in the E-Mail Field box in your widget, type EMAIL.


If you want to collect their first name or last name, you can do that too. Just find the corresponding labels within the embed code in MailChimp. Hint: It's FNAME for First Name and LNAME for Last Name.
Then save your widget.
And that's it! Eight easy steps to get your newsletter subscribe form looking great. Need help setting it up? We can do it for you! Get a quote today.
Join our list!
Our blog, delivered to your inbox. Never miss a post!