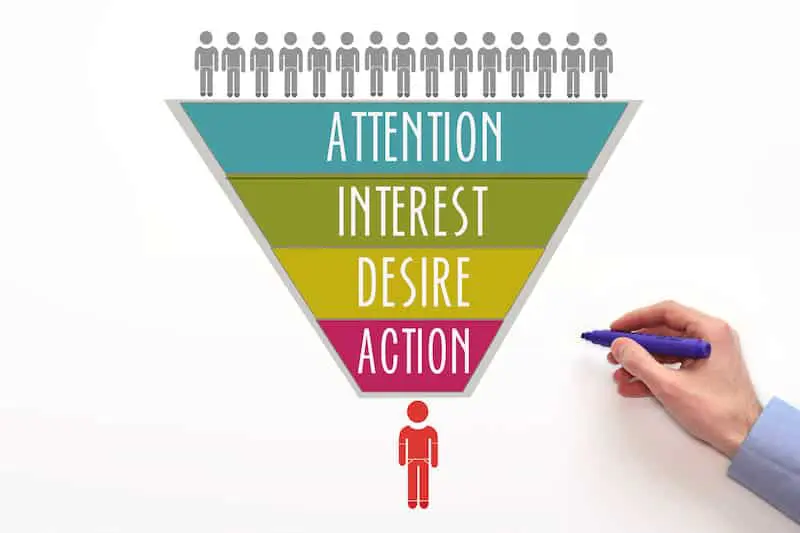 I didn't always understand how important the Call-To-Action is on a website. In fact, for probably seven years we didn't even have one. We had a website. It had a "Get a quote" page. That was good, right?
But then I started to learn more about how people respond to websites, and I realized I needed to ask people to do what I want them to do.
Your Call-To-Action is simply an instruction to your target audience. It answers the question of "What do you want your user to do?" on your website.
So we started rethinking what we were asking our customers, and we revised our homepage. On it, we put a big "Request a Quote" button that took them to the page for requesting quotes.
It worked. We saw an increase in the number of quote requests.
Then we tried someone else, because I'm all about testing. We started to change the wording around on the request a quote page. So yes, we were getting more people to that page, and getting more requests, but could we do better?
So we changed the title of the page. Instead of "Request a Quote" we changed it to "Let's Work Together."
On the form, we changed the button text from "Submit" to "Send Quote Request." And again, we saw an increase in conversions.
This worked for a long time, but I like to keep playing with things, so I changed the title from "Let's Work Together" to "We can help you." And wouldn't you know it, we saw another increase.
Think about the needs of your customer, and then address those needs in your call to action to see better results.
Click To Tweet
If you stop thinking like a business owner, and start thinking like a consumer, and really think about what your clients need, then you can try to give them what they need in your call to action. For us, what our clients need is help. They need help with their websites. So we offered it. We clearly told them that we can help them if they fill out this form.
It's a give and take. I want to be contacted, and they want help.
This is not just for web design or development firms. This isn't business-specific. This model works for all areas. If you have a website, ask yourself these questions:
Why are people on my website?
What are people looking for?
What do people want from me?
What do I want them to do?
Once you answer those questions, you can device a call to action that will more appropriately assess their needs and offer them a solution. And once you start offering solutions to their problems, you'll see a spike in the number of people who are contacting you.
Need help with your website? Contact us today! (<–See my call to action there?)
Join our list!
Our blog, delivered to your inbox. Never miss a post!