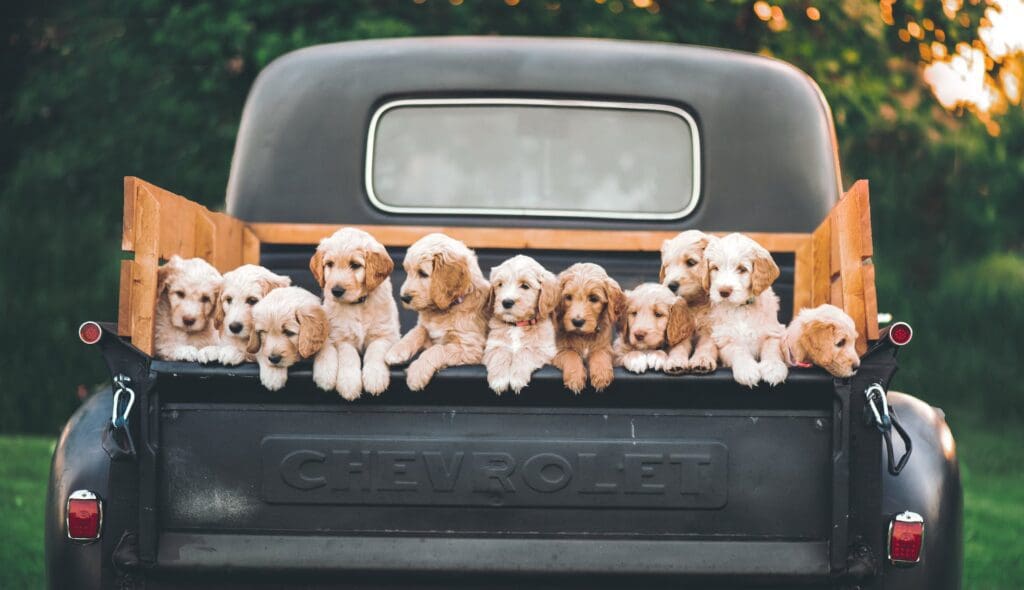 If you are a professional dog breeder, then there are a number of things you need to know about your online presence. What are people looking for, what makes an impression, necessary functions, etc. In today's post, I'm going to cover everything you need to know about your dog breeder website, from form to function and everything in between. And yes, this post is going to be an excuse for me to upload lots of puppy photos.
---
Your site needs to look professionally made
Consider this. If you are selling puppies for a few thousand dollars each, it should not look like you had your teenager make your website. A professional business needs to look like it, starting with the first impression. One of the biggest mistakes I see on a dog breeder website is when the website looks like it was homemade. This is your business, and it needs to look like it. Your website is more often than not, the first impression you are going to make with future dog moms and dads. And these doggo parents want to know that you are a legit breeder, someone who takes care of their dogs, breeds with integrity, and has the best ethics and practices around. A poorly made website is not going to convey this message.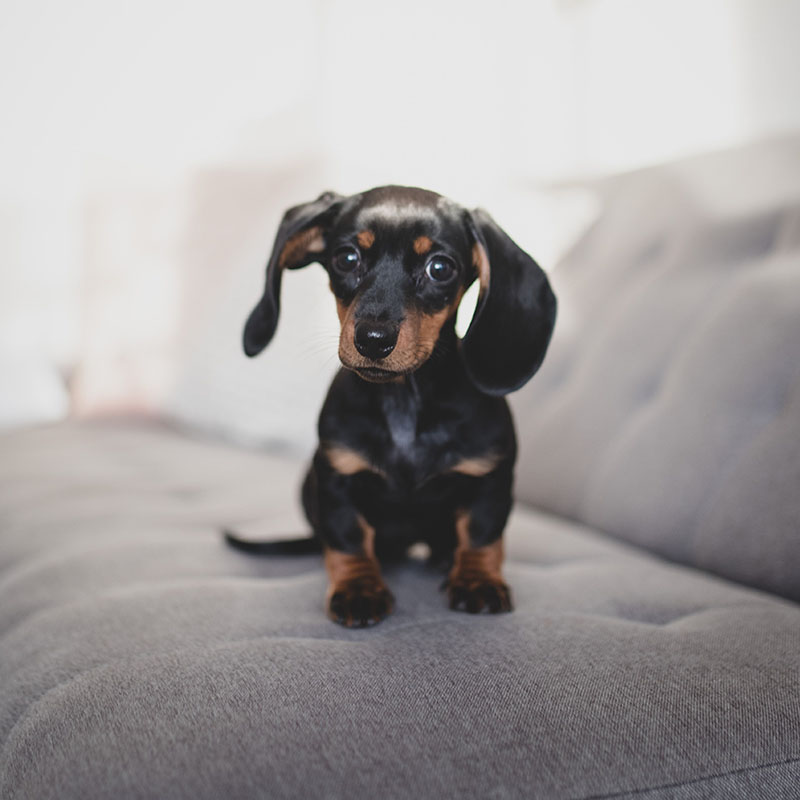 Consider your website an investment in your business. How many puppies would you need to sell to make a professional website worthwhile? Two? Three? It's worth the cost to get a website that showcases what you do and how wonderful your puppies are.
It's important that your website look professional in every aspect, but there is a lot more to cover when it comes to your dog breeder website. Like the content. There are five absolutely necessary pages your website needs besides the homepage and contact us page:
About Us Page
Our Dogs Page
Upcoming Litters/Available Puppies Page
How to Adopt Page
FAQs
Can your website have more than these? Yes. And should it? Probably. But this is the bare minimum of what you need to have in order to properly inform your potential customers and drive more adoption inquiries. So let's go over what kind of content you should put on each of these pages.
1. About Us Page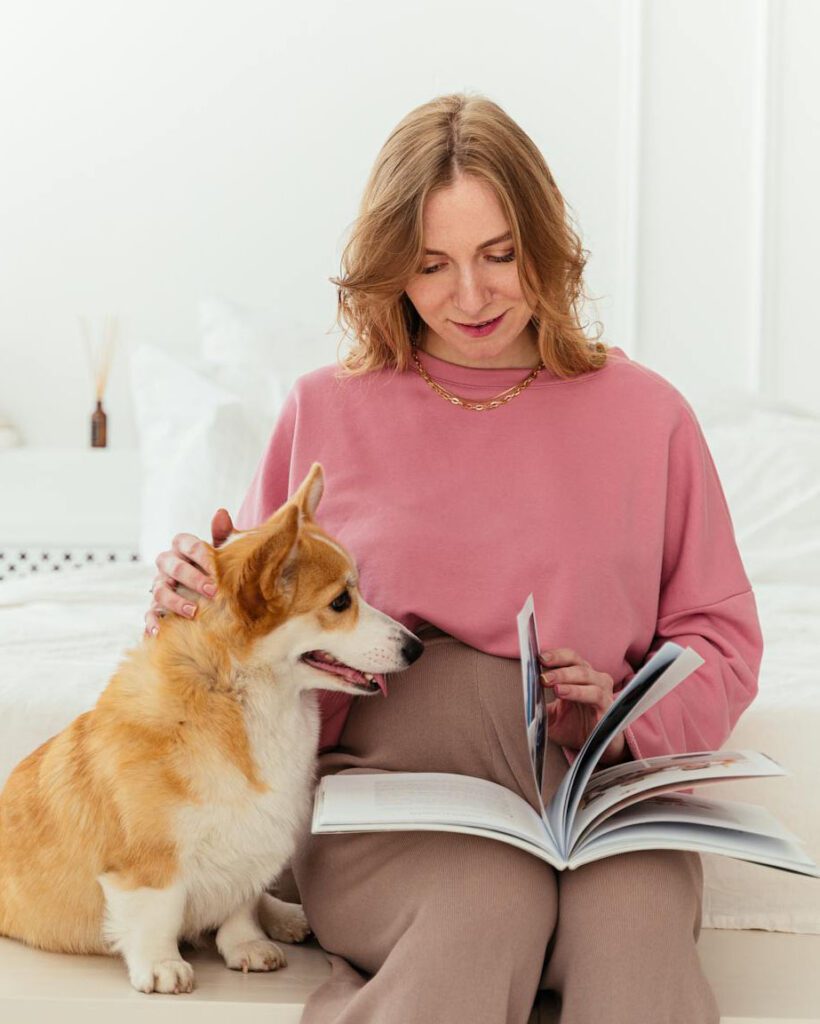 This is an important page, because typically, the kind of people who are looking to purchase a purebred puppy want to know who they are buying their dog from. They want to know your experience, history, and your character. They want to know that you are breeding responsibly and ethically. They want to know you love your dogs.
You'll want to start this page with a paragraph about why you got into breeding this particularly dog breed. Why do you love it? Do you have your own family dog in this breed? Be sure to include a photo of yourself, with your family if you'd like, and be sure to include your dog(s)! The more professional the photo, the better.
Then you'll want to include a history of your business. How long have you been breeding puppies? Where are you located? What kind of facility do you have? Do dogs live in the house with you, or are they living in guardian homes?
Include what makes you special. Why should someone get a dog from you, versus another breeder? What extra steps do you take to make sure that your dogs are well-cared for? Trust me when I say this is not a page you want to skimp on. You want your site visitors to read this page and understand who you are and trust you. You can't build that trust with a couple of sentences and a selfie. Take the time to write up a good bio and get a great photo. It'll be worthwhile.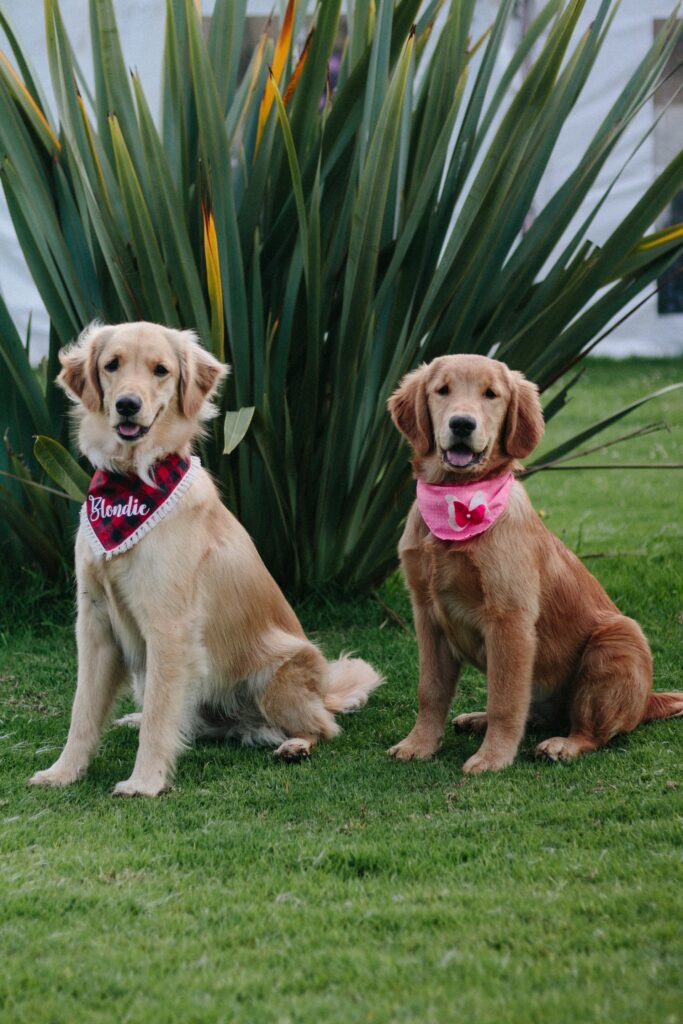 2. Our Dogs Page
The next natural page on your site is the Our Dogs page, the dog that showcases your breeding dogs. This page should include a photo of each dog along with information about that dog, such as age, health history, and of course, a great photo. The best predictor of a future dogs' appearance, health, and temperament is their dog pawrents. (Yes, I went there. Couldn't help myself.)
Things you can include are their size, health information, genetics, AKC breed registry, and information about their personalities. What makes these dogs special? People want to know about their temperament and personality. Use this space to showcase how great your breeding dogs are.
3. Upcoming Litters/Available Dogs Page
Probably the first thing someone wants to know when they come to your website is if you have any puppies available now, and if not, when puppies might become available. If you have puppies that are immediately available, that information needs to go at the top of this page. You need to have a current photo of the puppy and with it should be included the puppy's name, age, potential size, health information, cost, and information on how to adopt the puppy. Don't forget to include that very important call to action! Don't just leaving people hanging, give them the next step.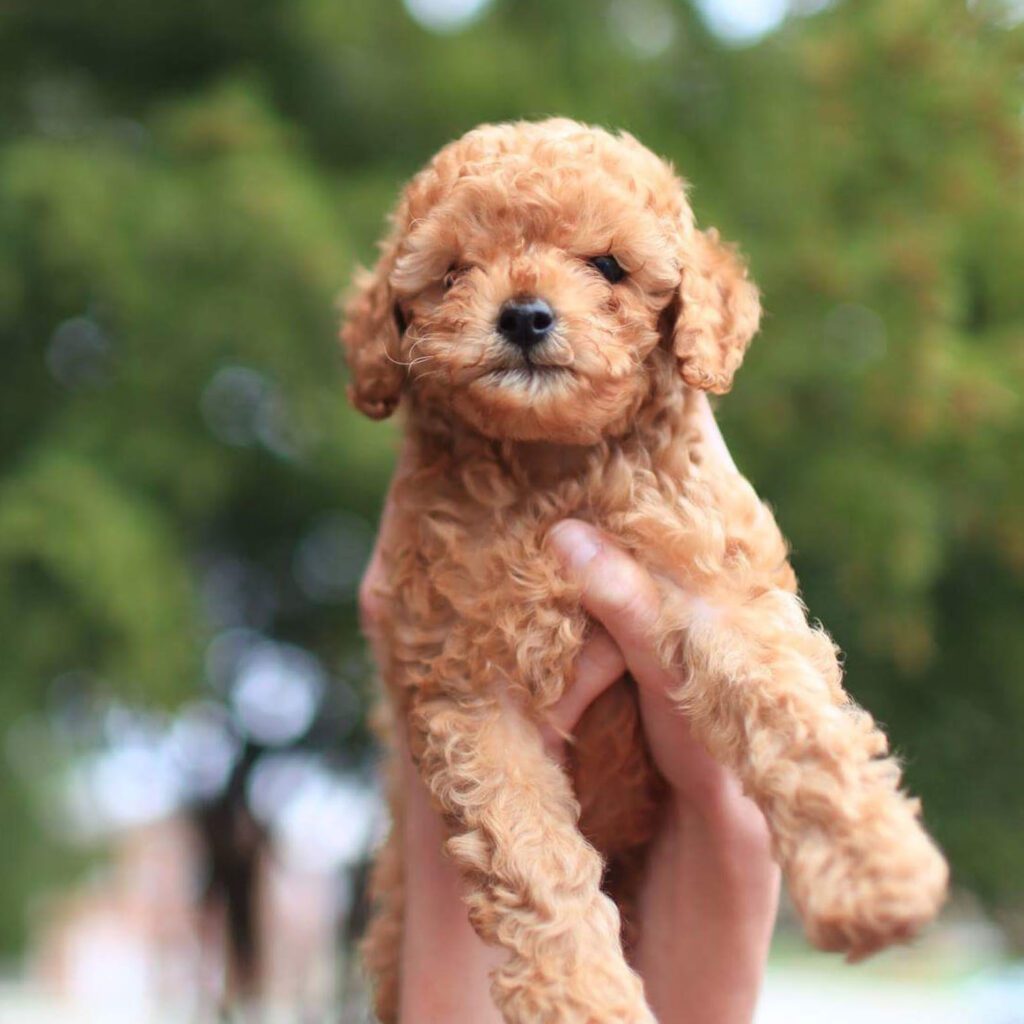 Below that, or at the top if there are no available puppies, should include a list of expected litters. Which dogs are going to be "honeymooning" if they haven't already, and when are those puppies expected to be available. Include information about who the pet pawrents are (link to the mom and dad here), what size (and color, etc) might be available, when they are expected or when they were born if they were already born, and what the take home date might be. Include the cost and of course, how to adopt one of these puppies. Always include info about how to adopt. That call to action is important!
4. How to Adopt Page
If someone wants to buy a puppy from you, how would they go about doing that? This information is vital. Don't assume that people know the next steps or what is expected from them. Make sure you include step by step instructions on the puppy acquisition process. You need to include the cost, the process for buying, payment options (if available) and, I highly recommend, an online application. If you are selective about who gets your puppies, then you can include an online application that helps you find just the right puppy parents.
If you include a puppy application, make sure to tell the potential adopters what the steps are after they complete the application. Will you contact them? Will they get on a waitlist? Do they need to send a deposit?
Make sure this page answers all the questions someone might have about getting a puppy from you.
5. Dog Breeder Website FAQ Page
This page is one of the most important and often overlooked pages on any website, but I think it's of particular importance on a dog breeder website. You probably get questions all the time. The FAQ page is the page where you give all those answers. Using a nice accordion so people can easily find the question they have and see the answer will really enhance this page. Here are a list of potential FAQs to include: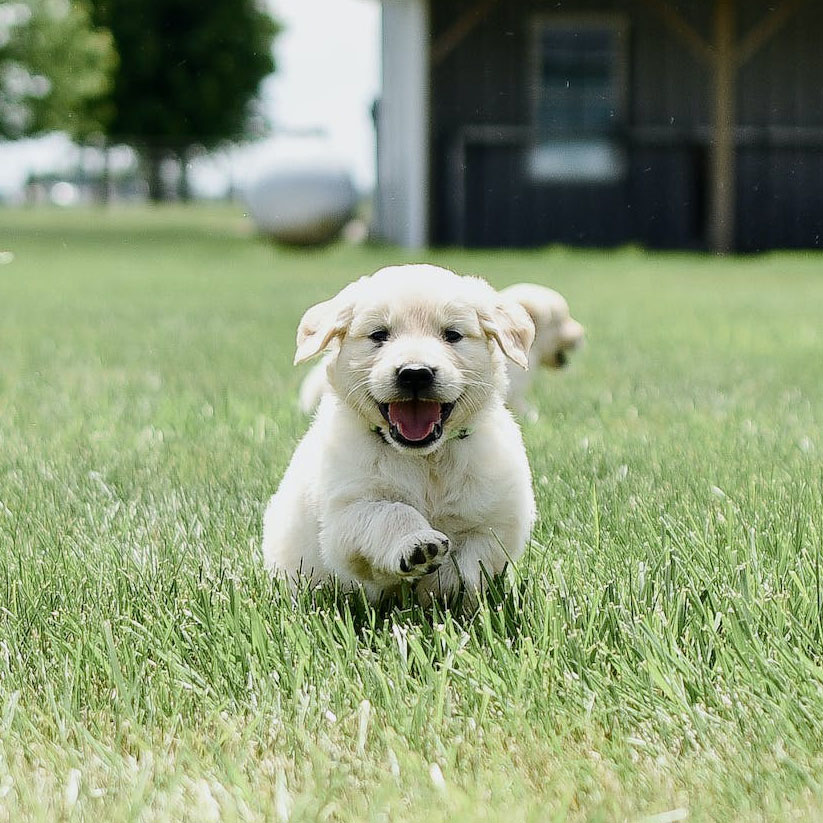 Where are you located?
Are puppies microchipped?
When can puppies go home?
How do I reserve a puppy?
How much are the puppies?
Do you ship puppies?
How long have you been breeding?
Do you have older dogs available?
Do you potty train the uppies?
Can we visit the puppies?
Do we get to choose our puppy?
How do you socialize the puppies?
What do you feed the puppies?
What makes your puppies special?
There are tons of questions you can answer here. I recommend you regularly revisit this page and update it with new questions that you receive. The more questions you can answer online, the more likely someone is to take the next step and inquire about adopting a puppy.
---
These are the bare minimum pages that your dog breeder website needs, but I have a few other items that might interest you that I think your potential dog pawrents might be looking for.
Online payments: Adding the ability to pay for their puppy online is an excellent addition to your website.
Past litters: Having a page dedicated to showcasing litters your dogs have had shows your history and experience.
Testimonials: Do you have past customers who are madly in love with their dogs? Would they write you a testimonial? And let you share it with a photo of their dog? What a great way to enhance your reputation and build trust with your new clients.
Training Info: A section of your website that covers various training information, like housebreaking, walking on a leash, etc.
Resources: As a dog breeder, you probably have a lot of information that adopters want, like the best dog food, the best leashes, beds, veterinarians, etc. Create a page that links to different products and services that you recommend.
Dog Blog: Write a blog about anything breeding or puppy related. Training notes, updates on past puppies, products you love, etc.
---
Having an excellent dog breeder website is more involved than you might think, but doing it well and doing it right will provide you with more leads and more conversions in the long run. It's worth the investment to make sure your website does everything it needs to do to build credibility and trust with your intended audience.
Need a dog breeder website? Contact us today to find out how we can help you.
Join our list!
Our blog, delivered to your inbox. Never miss a post!