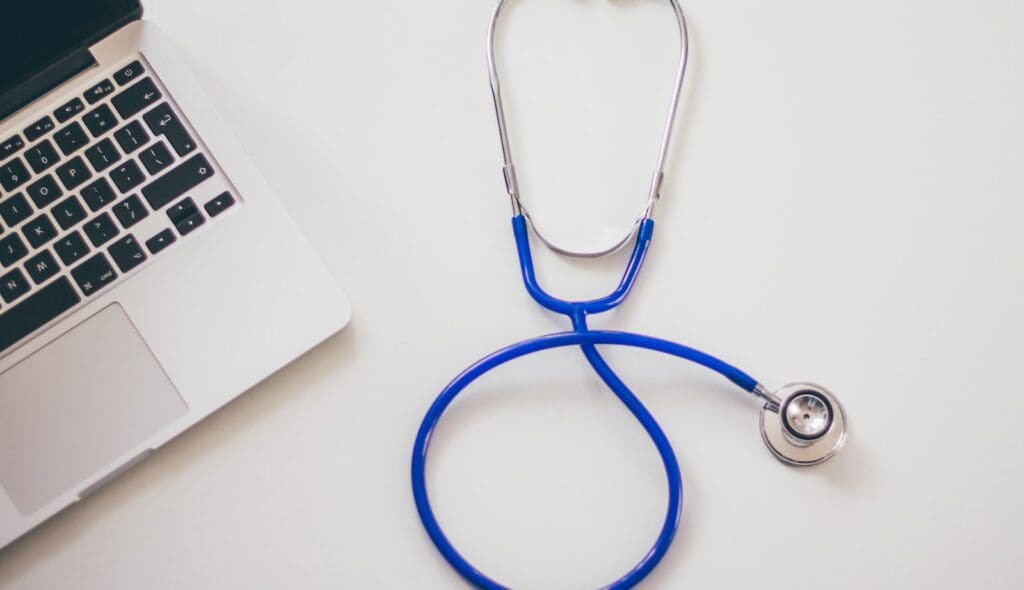 If you are a doctor or dentist and have a website for your practice, it's super important to make sure that your patients can find the information that they need and not get bogged down in details that most of them aren't looking for. Lots of medical professionals get advice from SEO professionals telling them they need lots of content and an active blog so in their quest to hit the mark with content marketing, they forget about the basics of just meeting your patients' needs.
If your website isn't answering the questions your website visitors are looking for, it is missing the whole point of existing. Trust me, while content marketing is important and does increase your presence in the search engines, most of your patients and potential patients are mostly not reading your blog. They are coming for very specific reasons and your number one priority when it comes to doctor websites.
Your Phone Number
The #1 thing any patient or potential patient is looking for when they land on your site is your phone number. The majority of your visitors are probably coming to your site because they are already patients or they have been referred there, and they want to call withe questions or to schedule an appointment. Don't make it hard to find the phone number. Don't put it at the bottom of your page. Don't only include it on the contact page. Your phone number should be at the top of your website on every single page. No matter what page someone lands on, they should be able to see your phone number right away. AND, it should be clickable so if they are on their phone, they can click to call you.
Your Services
You shouldn't take for granted that people know what medical services you provide. Different doctors will offer different services. Some dentists do teeth whitening and some do not. Some dermatologists will offer esthetician services and some will not. Your site should have a page that explicitly lists every service you offer so that people who are looking for specific services will know if they can get those services from your office.
But wait, there's more! I highly recommend that each service have it's own page and description, rather than just one page that lists them all. If you don't have the time or inclination, just a list of services will do but having information about the actual service you offer, with a little more detail, is super useful for the patient AND has SEO benefits too.
Your Payment Options
Sadly, not everyone has insurance and medical appointments can be expensive. One of the top things potential patients are looking for is how they can pay for your services. Do you take insurance? You should list which ones. Do you offer CareCredit? Include a link to the application. Cash? Credit cards? If you have payment plans, those should be listed as well. People are much more comfortable making an initial contact to your medical office if they can find out what their payment options are in advance.
Patient Forms
The previous items are all important for getting that first contact with the potential patient, but once they have called to schedule an appointment, it's important that you give them a way to complete the patient forms for your office. Typically on doctor websites we've made, we include download buttons for all the forms that are available. The patient can then download the forms and bring them in to their first appointments.
What about online forms?
Online forms are great, and can definitely expedite your patient's first visit. However, they must be HIPAA compliant, and that is a much more complicated than adding a download button with printable forms. There are companies that specialize in that and we can help you navigate that options if you are interested in setting up your patient forms online. If you use a service that includes online appointment scheduling, these services often include HIPAA compliant forms you can connect to your website.
Doctor Bios
Your patients want to get to know the medical provider they are going to see, and that means they want to know about your experience, your background, your education, and to be frank, your personal life and family. Knowing this kind of information is important for people when they are choosing a doctor. If you expect someone to share personal details and medical history with you, then you should expect to share a bit with them.
Office Photos
People want to see photos of your office and staff, and the reason is they want to learn more and get comfortable with the people providing them with medical services. Being able to see the faces of the people you'll meet, the medical providers in the office, and pictures of the office will make your patients feel more comfortable about scheduling.
Technical Needs
Secure: If I get to your doctor website and it's not using an SSL certificate to encrypt, I am not submitting any online inquiries. All websites should be encrypted but ESPECIALLY medical websites.
Mobile-friendly: Your website should look awesome on a phone. Tons of your patients will be using their phones to access the website.
Accessible: There's a lot of buzz about accessible websites for good reason, because people with disabilities deserve to use the Internet too. Make sure your patients can get the info they need.
A few don'ts for your website
If you don't have online scheduling available, don't have a button or link that says "Schedule Now!" That's very annoying for your customers who want online scheduling, to see that you offer online scheduling, only to click the link that tells them to call or submit a form that sends an email to the office to request an appointment. Instead, label it "Request an Appointment" which is an accurate description of what you are offering to them. I'm a person that loves online scheduling, but it can be complicated depending on what type of scheduling system you use in your office.
Also, avoid using a lot of stock photos in your medical website design. People want to see you, your office, and they want the photos to be real. Having fake photos throughout your site, of fake patients in chairs that aren't in your office is really off-putting. I don't need to see a fake dentist working on a fake patient in a fake office. I know what a dentist's office looks like in general, and a staged photo of one that isn't YOUR office provides no value to you. That's not to say you can't use some stock photos, but be choosy with the ones you pick. I've seen some truly awful stock photos on doctor websites over the years.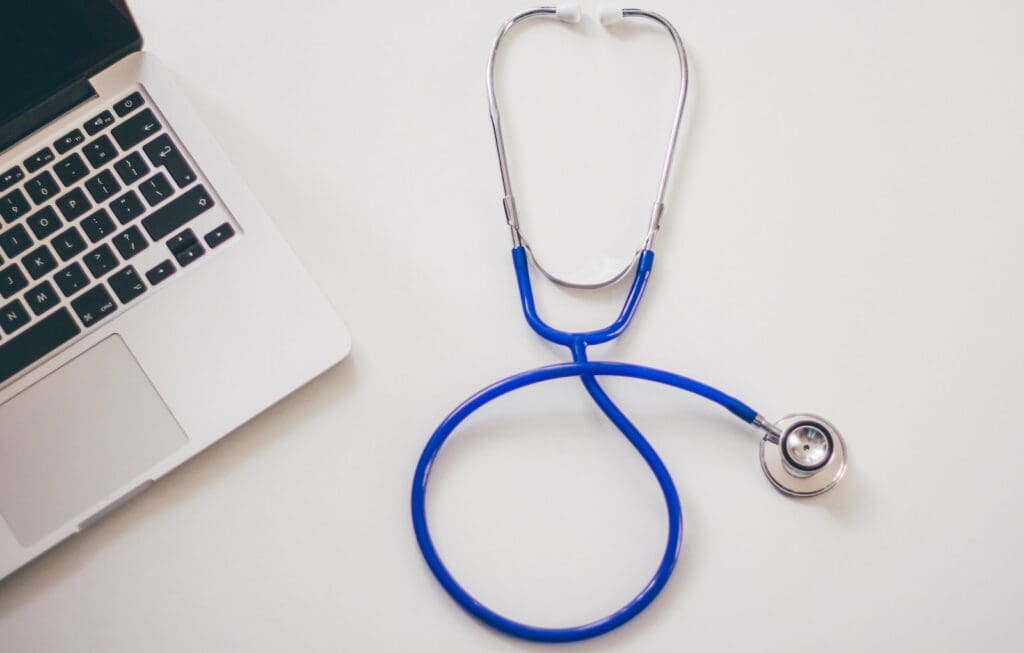 Contact us today to request a quote and find out how we can help you with your doctor website!
Join our list!
Our blog, delivered to your inbox. Never miss a post!