Are you a realtor and want to make your website a hot commodity? I have a secret for you. And contrary to popular belief, it's not adding listings. I know what your buyers are looking for and what will draw them to you over the competition when it comes to your real estate website.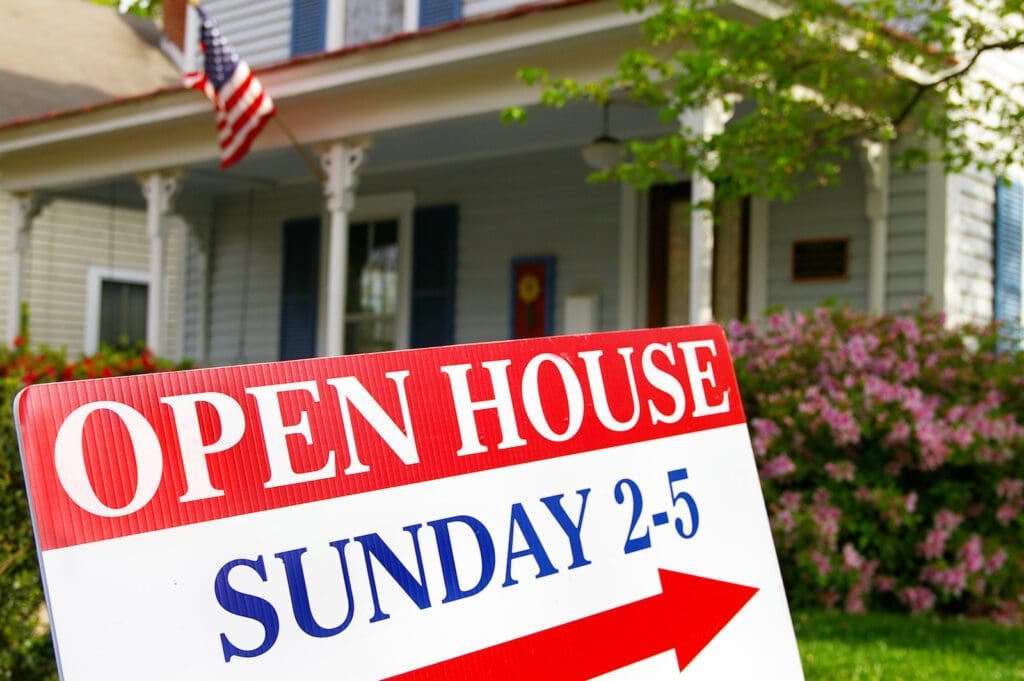 When it comes to your real estate website, the main thing a realtor usually wants is for people that visit their website to hire them as their realtor for selling or buying a house. And when it's time, prospective buyers and sellers are going to go online and look at real estate websites to see if they can find one that promises to be a good fit. So what are they looking for?
Is it listings?
The answer is no. Now, I'll never tell you NOT to have listings on your website. It'll add a lot of value and credibility and isn't that hard to do. However, that's not why people are coming to your real estate website. They can go to Zillow or Realtor.com or a dozen other websites for listings. Listings are great to have, they add a lot of indexible pages to your website, they add credibility because you've invested in the time and money it takes to be able to have listings on your website. BUT… it's not what's going to sell you as a realtor.
Here are the top things your realtor website really needs in order to stand out in the crowd.
A Unique Selling Proposition
The number one question I ask folks when they call me about websites, and this isn't particular to realtors but is extra important for realtors, is what their unique selling proposition is. Why should someone hire you and not one of the other realtors in town?
Your real estate website should answer that question, and if it doesn't, you are missing the boat. Your website is NOT an online business card, it is an online commercial that needs to sell you and your services.
This is particularly important for realtors because in most towns, there is a ton of competition when it comes to real estate. If someone lands on your website, it needs to show them that you are a cut above the rest. That you go the extra mile. That you will sell their house faster, be more aggressive in buying, will be able to find them the right house.
How do you convey that information? There are a few things your site should include to encompass those.
Professional photos. They matter. They shouldn't look like you had your spouse take them with their phone.
Your experience. The about page is super important, and what you include in your bio speaks volumes. How long have you been a realtor? How many houses have you sold? What's your back story? What lead you to real estate? What makes you tick? These people want to know not just that they can trust you, but that they will like you too. Your personality should shine in your website.
Testimonials. Nothing says trust like testimonials, but if all you have are anonymous reviews, then don't bother. Your testimonials need to be real, and they need to be obvious that they are real. Everyone knows the testimonials on your website are cherry picked to showcase the best, but that doesn't mean they aren't true. Including full names and photos of the person leaving the testimonial go a long way toward building trust. (Of course, get permission from your clients before posting their name and photo on your website!) Got video testimonials? Even better!
Your extra services. It's a competitive market out there. Do you go above the competition and include things like drone video, aggressive marketing, or even staging? Make sure that people who land on your website know that this comes with your services.
Community Information
Anyone can have listings, but what every realtor doesn't provide is information about the community. If you live in an area that has a transient population, adding community information to your website is going to throttle your conversions into high gear. I live in a college town. People move here to go to school, to work at the school, to become a professor. And often times that means moving to a new city where you don't know anyone or anything.
The reason this is important because people moving to a new city need help. Not just in finding a house, anyone can look at listing. But they need knowing where to buy. What are the hot neighborhoods? Where are the good schools? What neighborhoods have the best amenities and best resale values?
You as a realtor are a wealth of information. That information should be something you share on your website so prospective clients can learn about the area they want to move, and then thank you for helping them figure it out.
You will never lose a conversion by having too much information. Take the time to highlight the schools in your community, the different neighborhoods and parks. Showcase why someone might want to live in those areas. Do you know what community events are coming up? It's a great way to keep your site updated and keep people coming back.
When someone sees you've put the effort into providing them with answers to their questions, they'll naturally come to you for the next steps.
---
A note about listings…
I said before that anyone can have listings, and they can, and searchers can use many different types of websites for searching listings. All true. BUT, I have a secret to tell you.
You can grab more traffic and more clients if you share your own listings individually on your own website. And here's why.
When a prospective buyer finds a house they like, in Zillow or wherever, they will start to Google that house's address. And if you are the listing agent and you have information about that house on your site, it's going to show up in the search results.
If someone comes to your website and you have more photos, more information, more details about the house they are already interested in, it is a big deal. It's an easy way to draw more traffic, both new and repeat, to your website and garner good will with potential clients.
Why don't more realtors do this?
Because realtors are busy, and this takes time. You have to dedicate time to maintaining your website uploading your listings, adding all those photos, writing about the property. Time is money, especially when you are busy. So this is something many real estate professional skip, because they'd rather be out there showing houses, marketing, etc. But trust me when I say, this type of attention to detail will pay off in the long run.
Join our list!
Our blog, delivered to your inbox. Never miss a post!