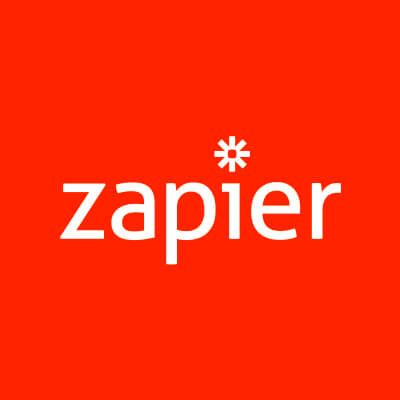 Have you heard of Zapier? It's one of my very favorite things. Zapier is an online automation tool that can connect your business applications and make your business run faster and smoother and take routine tasks out of your hands.
What is automation?
What I'm talking about here is automating processes within your business. For example, having an auto-responder when you go on vacation is a simple example of automation. But there are many things you can do with Zapier to make your life easier, and it's not really very hard.
Automate Social Sharing
When I write a blog post, I want to share it on social media. I'm on Twitter, Facebook, LinkedIn, Google and Instagram. Yes, I could go in and manually post to each one. And when it comes to regular posting and engagement, I do. But when I want to get my blog posts out there quickly, I have an automation set up that finds my new blog posts and shares them.
What's nice is that I can set up this automation and it finds my blog posts, shares them, and I can even schedule the time that the posts go out so they aren't all rolling out onto social media at once.
Automate Client On-boarding
When we start a new project, there are a number of tasks that we need to complete. We create a new DropBox for each client (for sharing their content with us), we add them to our MailChimp on-boading list (to educate them on our process), and we add them to our project management system. I could manually do all of these things each time someone signs on for a new site. Instead, it's completely automated with Zapier. When a client completes their discovery intake survey, that triggers the next three events. There's no end to the things I could add into this zap to help automate the on-boading process.
Automate Meeting Events
We host a variety of kinds of meetings with clients, from free consultations to kick off meetings to training calls. Some of these calls require us to meet via Zoom so we can share our screens and discuss their website etc. When a client schedules a meeting with us (via Calendly) that requires a video conference, then the video meeting is automatically created and the Zoom link is automatically sent to them. Before I created this zap, each time someone scheduled a call I had to manually create that meeting and send the details, which I would sometimes forget to do!
---
Those are just a few examples of how we use Zapier in our business, but there are tons of ways to automate your business.  There are thousands of apps you can connect and integrate.
How does it work?
With Zapier, there are two main steps. First, a Trigger – which is the step that starts a zap (an event in Zapier) followed by an Action, whatever you want to happen after the event. Each zap must have one of each, but you can have multiple actions from just one Trigger. So say one event, such as an event being scheduled on Calendly, could trigger a series of actions, such as an email auto-responder, a notification in Slack, a note being created in Evernote, and a video meeting being scheduled in Zoom.
Here is a list of what Zapier calls their "Zap Templates Starter Pack" to see some really cool examples. 
Do you use any Zapier automations or have great Zapier hacks? I'd love to hear about how you are using automation in the comments!
Join our list!
Our blog, delivered to your inbox. Never miss a post!