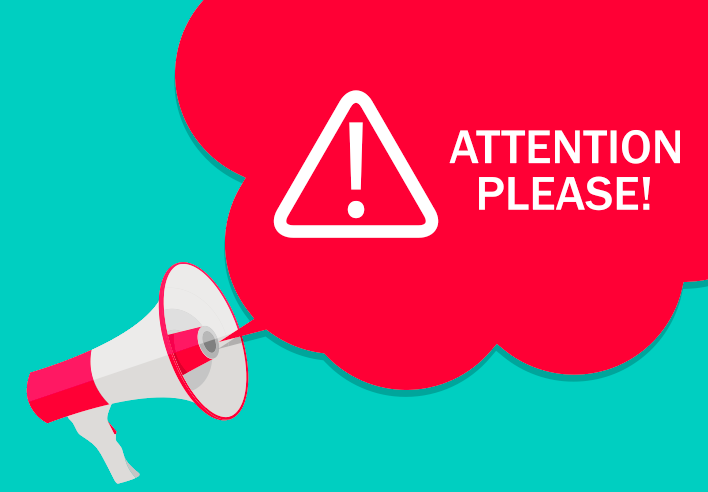 If you follow this blog, you probably know I write a lot of blog posts targeted at helping business owners use and make the most of their websites. My goal is always to provide helpful tips, tools, and resources to my clients and other readers.
Today we are facing a new unknown across the world, and it seems to me that writing about how to drive more traffic to your website or get more sales would be in poor taste. Instead, I'm going to write about things website owners should be considering during this time of crisis.
One thing that hopefully won't be affected is our Internet access, so it's possible that your website is going to be more important than ever. Now is the time to make sure it's updated.
In the past week, I've gotten a lot of emails from businesses letting me know what their plans are during this pandemic. If your business has to make changes or adjustments, then those should be listed on your website.
If you are an e-commerce shop, and getting out to ship items is going to be difficult or delayed, then you need to make sure that information is displayed on your website. Most people are going to be understanding if you have to make adjustments, so long as they are aware of it. If your website says 24 hour shipping, but you can't get to the post office, then your website needs to reflect that.
If your business relies on in-person meetings, and you feel those are not appropriate right now while they are still allowed, then you should put a disclaimer on your website. Instead, offer to meet via phone, Zoom, Skype, or Facetime. Offer to reschedule meetings for a few weeks out. So far, I've found people to be extremely accommodating in this regard.
If you're a business owner who works with clients in their homes, then you may understandably not want to visit people's homes, and they may not want you to come into their homes during this time. You should make sure your website reflects your decisions to keep yourself and your employees well.
If you have a store or office, you may have to close. Share this information on your website. There's nothing more annoying than looking up a businesses hours and showing up to find them actually closed. If you put a notice on the door, you can put a notice on the website.
A lot of schools have had to shut down, and parents need information about when school will resume, how to participate in e-learning and more. If you are a school, make sure you are putting all this information on your website.
I've already put notices up for a few healthcare providers. If you need to alert your patients to a change in your offices policies, make sure to put that update on your website.
Now is the time for a pop-up
I am pretty anti-pop-up in most situations. Pop-ups are often annoying and distracting. However, we are entering a time when important notifications need to be seen. If you have to change your business operations in anyway to stay safe, keep your family and employees well, or to prevent the spread of disease, use a pop up that people will see immediately and display that information prominently.
A few tips for your pop up:
Keep it brief. Nobody wants to read a novel in a pop-up. Stick the changes your business is making, and the timeline for those changes. If you have a lot of information you need to share, put a brief notice in the pop-up and link to a page or blog post with more detailed information.
Make sure you add it to every page of your website. Remember, not everyone will enter your website on the homepage and some people's first interaction will be with other pages on your site.
Keep the information updated. If things change, and I expect they will be changing rapidly over the next week, make sure you update the information frequently.
Your website is an important place to share information about what's going on with your business during this changing time. Your customers will be grateful that you are keeping it updated.
Need help getting your website notices in front of your customers? We'd be happy to help.
Join our list!
Our blog, delivered to your inbox. Never miss a post!