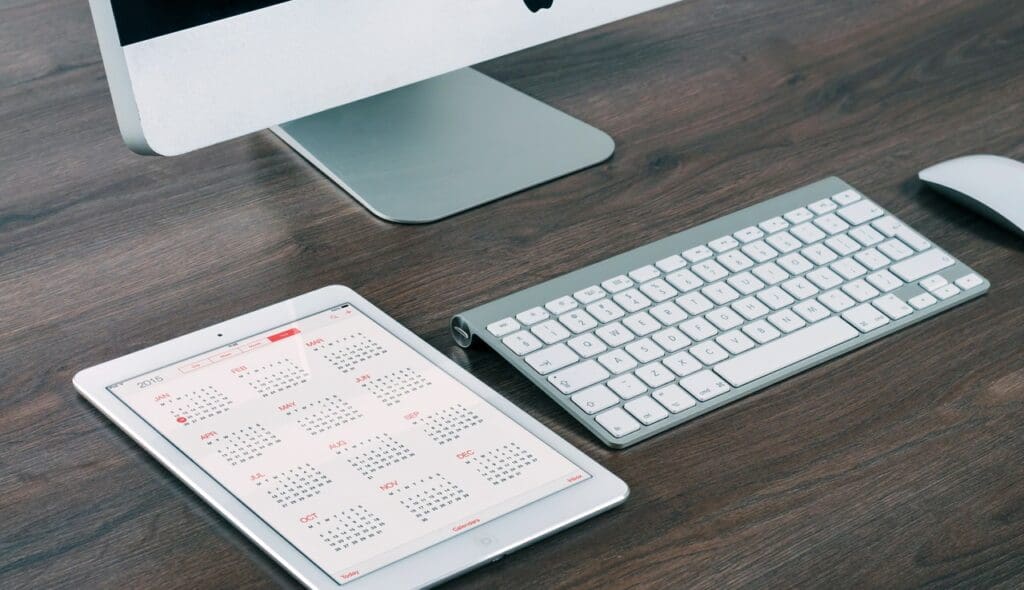 Frequently, I get requests from clients who are interested in adding a WordPress calendar plugin to their website. So today I thought I'd write about why you may want a calendar, what to consider when choosing an event calendar plugin, how to set it up, and more.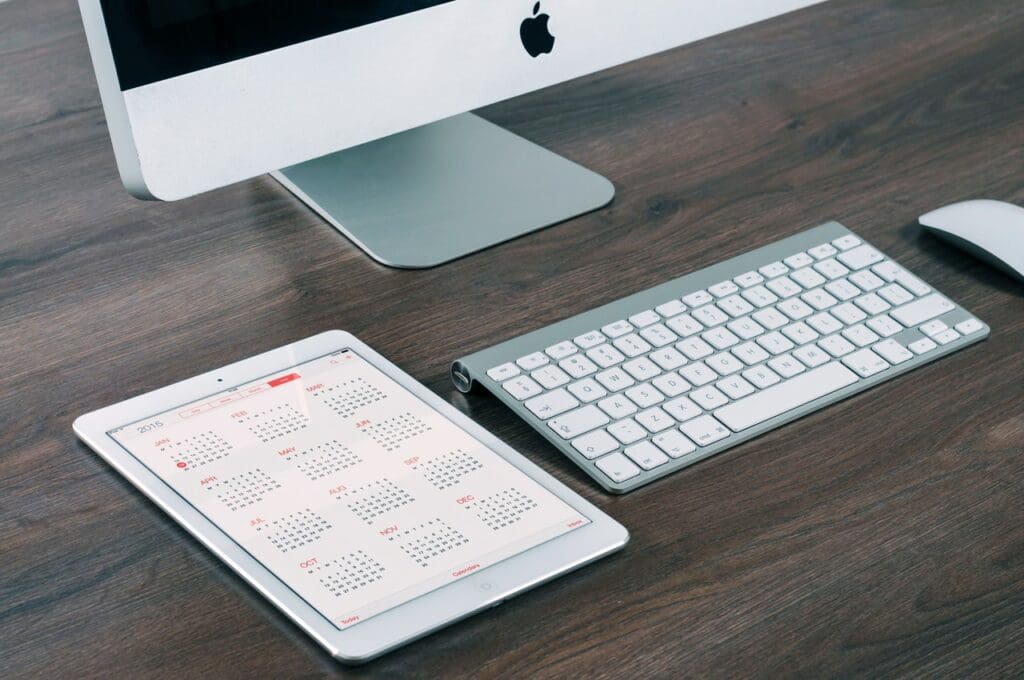 Why might you want an event calendar on your website?
There are a lot of reasons why a website owner may want to include an event calendar on their website. A store owner may host regular public events and want to keep their customers involved. A speaker may need to display their upcoming tour dates. An organization may want to share their fundraiser events. Political candidates who need to share their upcoming town halls or appearances. Restaurants may want to share the bands and live entertainment that will be on stage. In my town, there's a local brewery who keeps an event calendar to display which days the different food trucks will be there.
Having an event calendar can help keep your website looking updated and current, and can be a real boost for your website traffic. Your customers will love being able to see what's happening with your business. However, an event calendar only looks good on your website if you actually have upcoming events. Your upcoming events page will look sad if it's empty.
When it comes to event calendars, I recommend only adding one if you intend to always have at least one upcoming event on your calendar.
Which WordPress calendar plugin is right for you?
There are a lot of WordPress calendar plugins out there. In fact, if you search in the WordPress repository, you'll see hundreds of choices. And while I'd love to point to just one and say, "This is the best one, use this one" the truth is, there are different needs that would make different plugins the right choice for you. Instead, I'm going to write about a few different options that you can use on your site. These are all plugins I have used and have experience with and can say are solid options.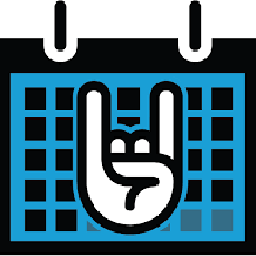 My go-to calendar for standard events is The Events Calendar by Modern Tribe. They offer both a free version and a premium version, with a variety of add-ons that can enhance your calendar. For clients who need a calendar to showcase their upcoming events with ease, this is a nice option.
In the free version, you simply install and activate the plugin. An events page is dynamically created and all you need to do is start adding events. The Add Event page walks you through the steps. You simply add a title, description, and event details like date, time, cost, etc. and publish and you're ready to go.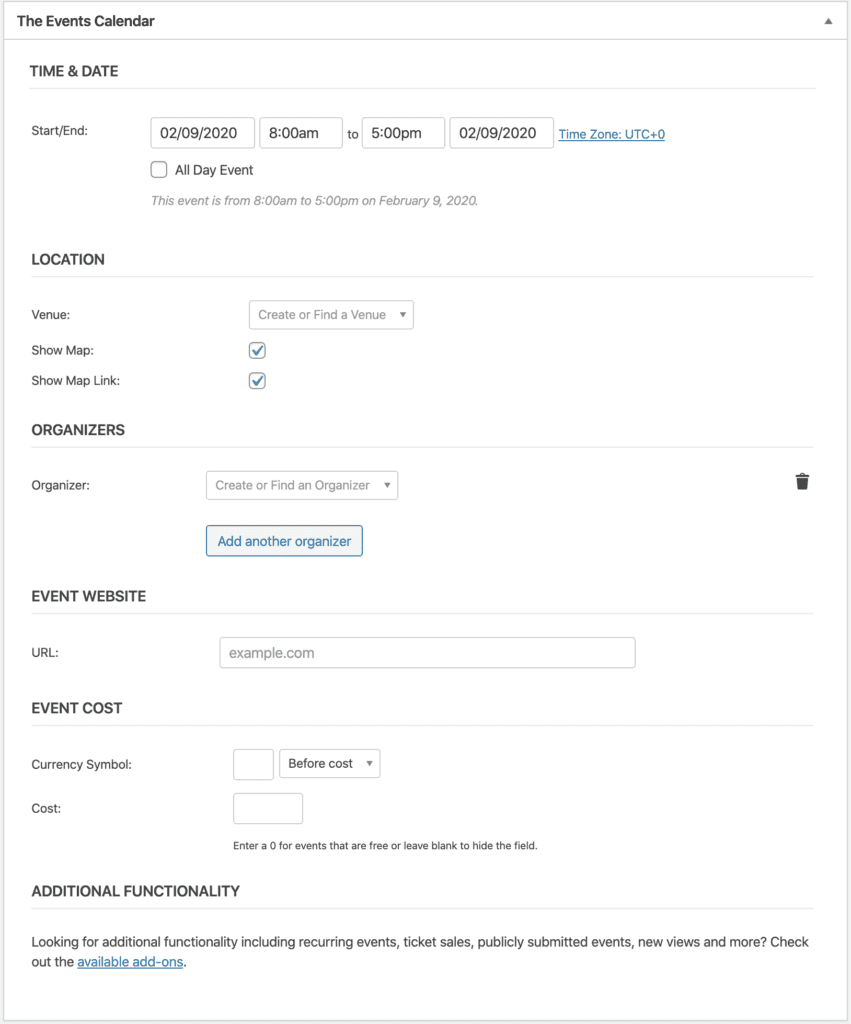 You can also add in information about the venue, a link to the actual event website or registration, images and a featured image, and information about the organizer. You can even categorize your results to make it easy for your users to sort through your events. This is particularly nice if you have many events. It gives you a lot of nice features fresh out of the install.
The calendar can be displayed as a month calendar, day calendar, or in a list and the results display fairly nicely without a lot of work.
I also like that it integrates really well with Beaver Builder and Beaver Themer. This gives you a lot of flexibility in customizing the display of your events.
The Drawbacks
A few things I wish this had in the free version. First, the ability to have recurring events. If you'd like recurring events, you have to upgrade to The Events Calendar Pro, which is $89 per year. While the Pro version does offer you some nice features, if all you need is the recurring option, that $89 seems like a lot for just that one feature. I wish there was a option to upgrade for just recurring events for a lower price.
The free version also does not include shortcodes, so the only display options you have are the ones that come with it. To get some shortcodes, you have to install another plugin from another vendor, The Events Calendar Shortcode & Block. And of course, the free version of this plugin often isn't enough. For example, if you want to show a list of past events, then you need to pay for the Pro version of this plugin as well.
There's a lot to like about this plugin, and honestly, I can't complain about a well-supported and solid plugin like this with the features it has for free. If you are looking to add a WordPress calendar plugin that shows upcoming events with ease, this is a great choice.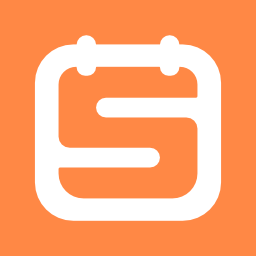 If you are looking for a really simple WordPress calendar plugin for your site, then Sugar Calendar, from Sandhill's Development, may be a good option for you. What I like about it most is the simplicity. You simply install the plugin from the repository, add an event, and then you can create a calendar on any page with a simple short code: [sc_events_calendar].
It's super easy! The plugin is also from a really well established company that does solid work and provides excellent support for it's products. There are also several free and paid add-ons that can enhance the calendar.
What I like about this WordPress calendar plugin
My favorite thing about this plugin is the simplicity. Instead of offering a hundred options to confuse you and bloat your site, they have intentionally kept it extremely simple. Simple add a title, description, and the date and time. And that is all you need.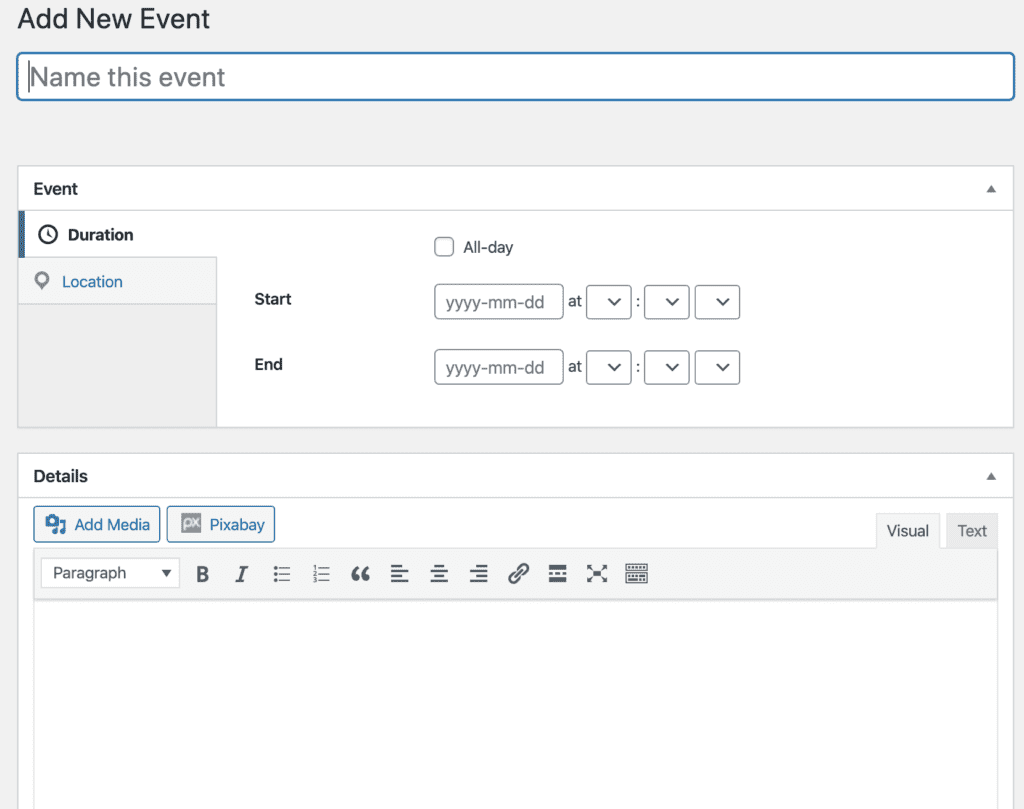 The Drawbacks
With simplicity does come a lack of options. Fewer options may be just what you are looking for, but that means you only get one layout option (month view) and almost no styling options without knowing CSS.
Like most calendars, it also doesn't offer recurring events in the free version so you'll have to upgrade to the paid version to get them. Although at just $29 a year for the personal version, that's a pretty good deal.
The last calendar I want to write about today is the All-in-One Event Calendar from Time.ly. This calendar has a lot of free features that may make it suitable if you need a more robust calendar. Out of the three plugins I've reviewed here, it's the only one that includes recurring events in the free version.
It's pretty easy to install. Once activated, your calendar page is created automatically, so all you have to do is start adding events. The Add Event page is simple to understand, even though it has a lot of options.
It offers the ability to show your events in day, week, month, or agenda view and even includes a variety of themes you can use. What I like about it is that it also gives you a really easy way to change the appearance of your calendar, no code required. It's a fairly simple interface that almost anyone can play with to find the colors and fonts to best match your site.
You can also share your events with Google, Apple, or Outlook calendars and import your events from your Google calendar. There are a variety of shortcodes to display the different calendar views on your site as well.
The paid add-on for the plugin gives you another theme and more layouts and views for the calendar.
It's a really nice calendar option with a lot of features that can enhance your WordPress site.
The Drawbacks
The first thing you have to do when you install this plugin is register for an account with Time.ly, which is not something either other calendar I mentioned requires. Why do I need an account to use the free version?
Once you do register for an account, you are immediately taken to the "buy add-on" page, rather than to the settings or events pages. I don't like this level of pushiness in plugin sales. If the features are good enough, I'll pay for the upgrade without the sales pitch.
Other WordPress calendar plugins?
I've only really detailed three plugins, but there are a LOT of choices. If you want to check out a few others, here are some other options that may work for you. Some are free and some are paid and some are a combination of both.
---
Do you need help getting events on your website? Contact us today for a quote. We'd be happy to help you figure out which is the best WordPress calendar plugin for you and get it set up on your website.
Join our list!
Our blog, delivered to your inbox. Never miss a post!