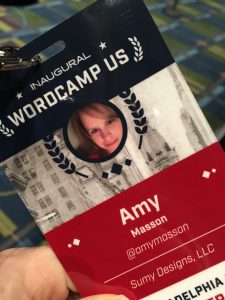 This weekend I had the opportunity to attend the first ever WordCamp US. WordCamps are gatherings of WordPress users, designers, developers, and fans who get together to share and learn from each other. They are generally geographically based all over for people to find one in their area and are designed to be super inexpensive. Normally a tech conference can cost hundreds or thousands of dollars, but a WordCamp is usually $30-$60. I paid $40 for my WordCamp US ticket. WordCamp US was the first national WordCamp, and I was super excited to be a part of it. I got together in Philadelphia with 1800 of my WordPress friends for an exciting and informative two days.
When I attended WordCamp Las Vegas 2013, it was not only my first WordCamp, but my first tech conference that I've attended since entering this field in 2006. And my mind was blown. Just blown. I walked away with so much from that conference, that literally changed the way we did business. Our business has boomed as a result and I credit so much of that to my first WordCamp experience. This is why I keep going back.
Now that I've been to five WordCamps, something I notice is that I get as much, if not more, from talking to other WordPress users and networking as I do from the actual sessions. At my first WordCamp, I was nervous and afraid to talk to anyone, but now I'm feeling much more comfortable and confident. Not only that, it was super fun to meet many of my online friends "In Real Life." So many nerds gathered in one place… perfection!
Some highlights…
One of my favorite parts of WordCamp was meeting friends I've known on Twitter or in different Facebook or Slack groups, and even meeting some "WordPress Celebrities." I was super excited to meet several members of the Yoast team. I'm also pretty sure that I got invited to visit Yoast in the Netherlands, so that was cool.
One of my favorite things was attending a Genesis Meet up. Genesis is the Framework we use for building all our websites, so having an opportunity to hang out and chat with other people who use it and love it. I also got my first Genesis Swag, which I've been wanting for a while. I'll be wearing my new #genesiswp shirt daily, so thanks to StudioPress for that!
On day one, we were asked to hop on the GoDaddy Party bus to talk about WordCamp US with some GoDaddy people, along with some other popular WordPress folks. What I expected to be a few minutes of conversation turned into an hour long talk about WordPress, the community, and the growth of WordPress and a lot of comparisons between WordCamp US and SXSW. I periscoped this entire conversation, so if you follow me on Twitter, you might have been able to watch.
And of course, the culmination of WordCamp US was the "State of the Word" address by Matt Mullenweg. There were a lot of takeaways from this, but the homework given by Matt was "Learn Javascript. Deeply."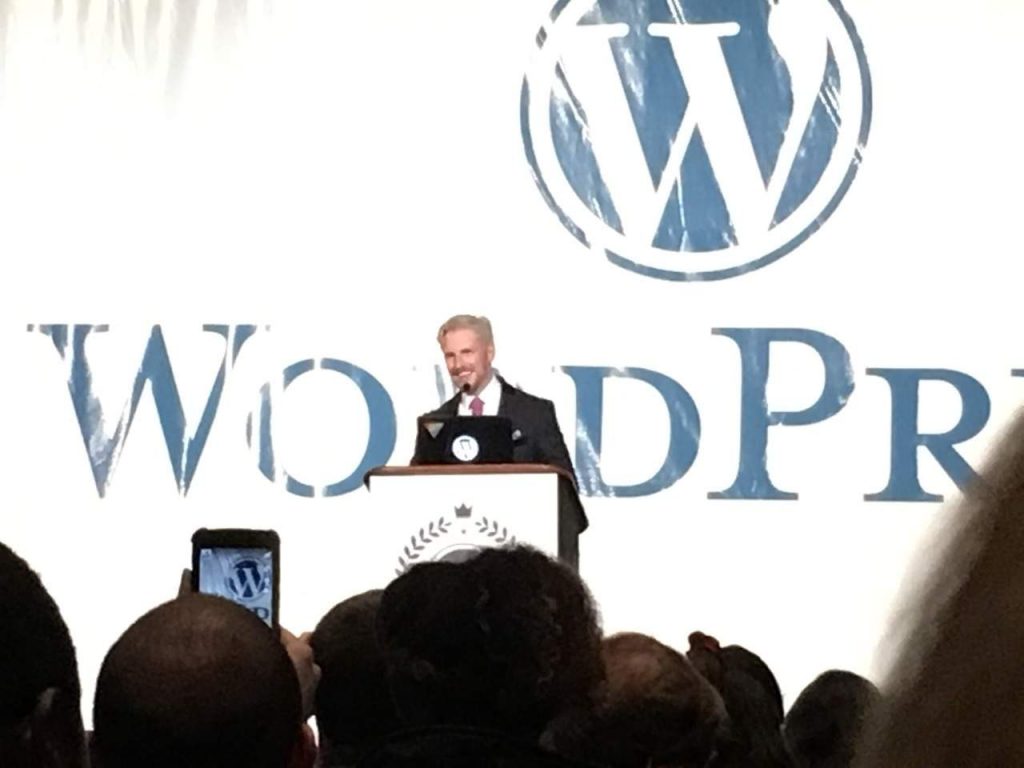 As a former teacher, I take my homework seriously, so I'm setting aside time in my schedule each week to try to learn Javascript, because it's not something I know more than a teeny bit of. It's hard to focus on learning new tricks when you are so busy with actual paying work, but I would be doing myself a disservice by not finding time in my schedule to learn more. So I will.
At the start of the State of the Word, a local council proclaimed it to be WordPress day in Philadelphia. For me, EVERYDAY IS WORDPRESS DAY.
What a great conference, and I'm super excited I was a part of it. But what's more, I feel so lucky that I found WordPress back in 2006. At the time, I tried out a number of content management systems, trying to find the right fit. WordPress was what I chose. Nobody knew then how big it would, what the community would grow into, and whether it was luck or intuition, I'm grateful for this community that I get to be a part of.
Join our list!
Our blog, delivered to your inbox. Never miss a post!