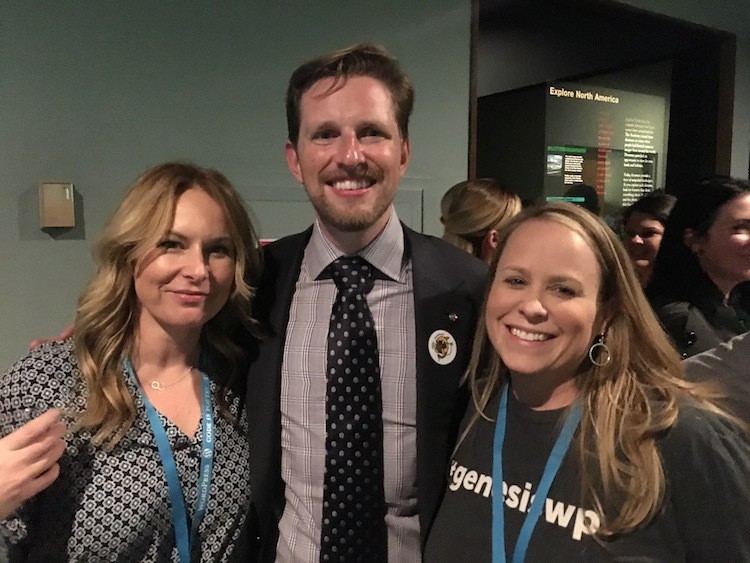 When we started out in web design eight years ago, we didn't use WordPress. We were old school, using lots of Photoshop and lots of HTML and CSS. It wasn't a bad way to be, but we got more and more requests for blogs (this was before WordPress evolved into a full CMS) that we started to learn and love WordPress. Now, nearly every site we do uses WordPress.
I love WordPress. I write about it a lot. But I also love the WordPress community. Being someone who works from home can be very isolating. I spend a lot time in front of my computer, all by myself. (My dog doesn't really count, although I do sometimes talk to him.)
This winter, I went to my first Wordcamp, and I met all these awesome people who love WordPress. I listened to how other people use WordPress. And I saw people supporting and encouraging each other in this field that we are in. And it was AWESOME! I'll tell you, some of my tech experiences have been far from great. There's a lot of belittling that can be had among developers – people mocking other people, making fun of their work, basically, being a bully. And that's just not my style. So I have stayed in my little cubby hole on the Internet.
But now, I've found this fantastic community, and I can't help getting excited. Another great place I've recently become excited about is the Advanced WP Users Facebook Group: This is a group I've been turning to more and more for advice when I can't figure something out, or have an idea that I'm not sure how to develop. There's always someone with an idea or an experience that might be helpful!
Who's your community? What do you love about them?
Join our list!
Our blog, delivered to your inbox. Never miss a post!