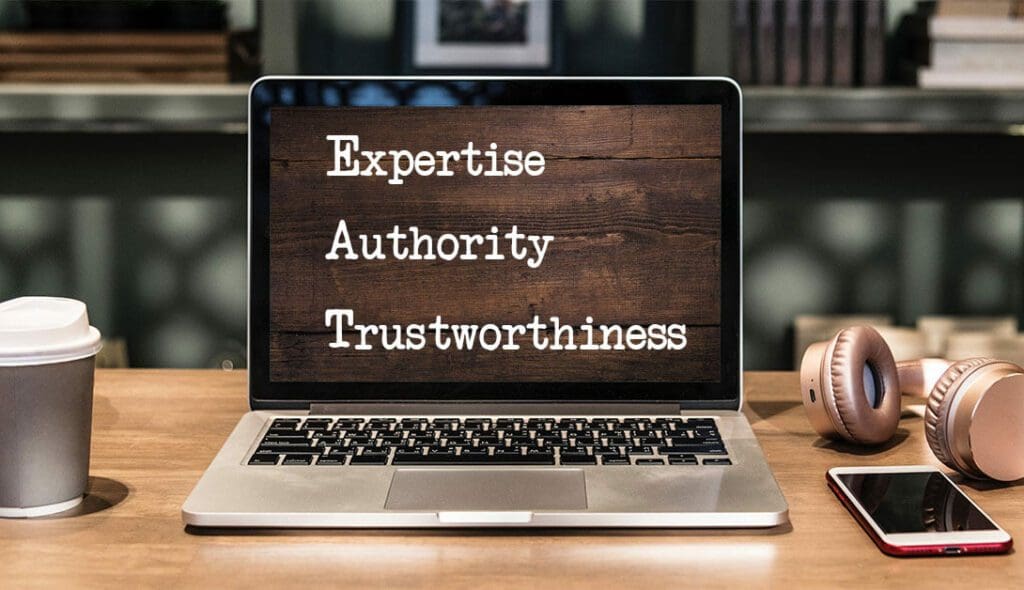 Yes, you read that correctly. I didn't ask "What's to EAT?" I asked "What is E-A-T?"
If you've been paying attention to Google and their updates, something we follow pretty closely here at Sumy Designs, you know Google tries to give the searcher the best answer for any given search. Therefore, Google values Expertise, Authority, & Trustworthiness.
If I am the owner of a website, the information I publish and the products I sell need to hit these criteria. I must be seen as a reliable source of information. For today's blog post, let's pretend I have a website which promotes the health benefits of cigarette smoking for five year olds. (I think we can all agree this is actually not good valid information.) I can pretend to be a health expert, citing all sorts of "studies" which show why 5 year olds should take up smoking. However, none of those studies are going to have been published by respected, trusted sources, like major universities or well known clinical trials. Therefore, Google will not value my website as an expert on this topic. If somebody Googles "Should 5 year olds smoke?", they will be taken to websites with expertise explaining why smoking is bad.
Google also looks to see if a website is an authority about a subject. Has there been lots of content published on the site? By Experts? Is the website receiving lots of links from other website referring people to that site? A website authored by an authority on a subject will rank higher in Google. For example, Sumy Designs is a website development company. We've published a lot of content over the years about websites, how we build websites, about WordPress, about website design. You get the idea. If we suddenly started writing content about the therapeutic benefits of knitting, we would not rank well. We do not have any authority on this topic. However, a yarn store, who continuously publishes new blog content on yarn, knitting, knitting needles, weights of yarn, knitting projects, etc, could rank well for an article on the therapeutic benefits of knitting.
And finally, Trustworthiness. Google wants to send searchers to the best sites. Is your site encrypted? Do you have SSL? Are searchers comfortable on your site? Do they know who you are? How is your about page? Share who you are. Tell your story. Post actual photos of yourself and your team. Do you have reviews? If you have negative reviews (and don't worry, Google knows you can't please everybody all the time), have you responded in an appropriate manner?
Google is always updating it's algorithms as it continues it's quest to be the best search engine. The E-A-T algorithm update (also nicknamed the Medic Update) from earlier this year shouldn't have harmed your website if you've been following Google's best practices. If you're concerned about a drop in traffic, look at your website and consider whether you have Expertise, Authority, and Trustworthiness. Sumy Designs would be happy to help you get back on track. Request an SEO evaluation today!
Join our list!
Our blog, delivered to your inbox. Never miss a post!