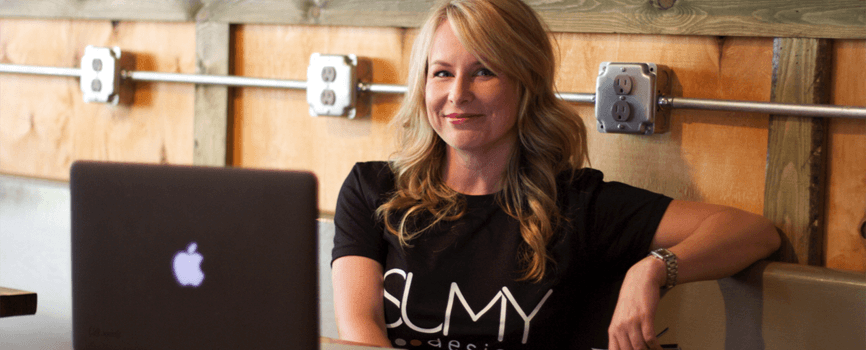 I'm Susan and I represent the creative side of the Sumy team. This fact will impress you even more when you know I have degrees in English and Anthropology. That would be the "art" in Liberal Arts. I graduated from Ball State University many years ago, but not many, many years ago, a distinction that grows more important with each passing year.
Right out of college I lived in Indiana and worked for a stock car racing organization developing photos and designing newsletters and magazine advertisements. I learned several important things about myself - I completely and totally loved photography and design, and I completely and totally hated car races.
As soon as humanly possible I transitioned out of the world of race cars and into the world of advertising where I worked as a graphic designer for [insert soulless corporation]. It was a living, but really, there was nothing more than corn in Indiana. Soon, I made my way across the country to Dallas with my daughter for a job transfer. I spent the next 10 years working in advertising and marketing. I truly loved my career until the company was bought by [insert yet another soulless corporation]. Fortunately, I was in a position to transition out of the corporate world, and my sister and I started Sumy Designs shortly thereafter.
We've worked hard at Sumy Designs and have built a fantastic clientele.  Our hard work and dedication to Sumy make sure Amy and I are on top of the design and technology worlds, provides a work schedule which allows us spend time with our families and supports our Apple addiction. On the days we sisters aren't killing each other, it is a wonderful experience, even if I do have to remind Amy that, as the older sister, I am always right.
Personal
I live in the Dallas/Fort Worth Metroplex area with my husband and children. I am an avid distance runner, environmentalist, part-time beekeeper, chicken farmer and amateur photographer.