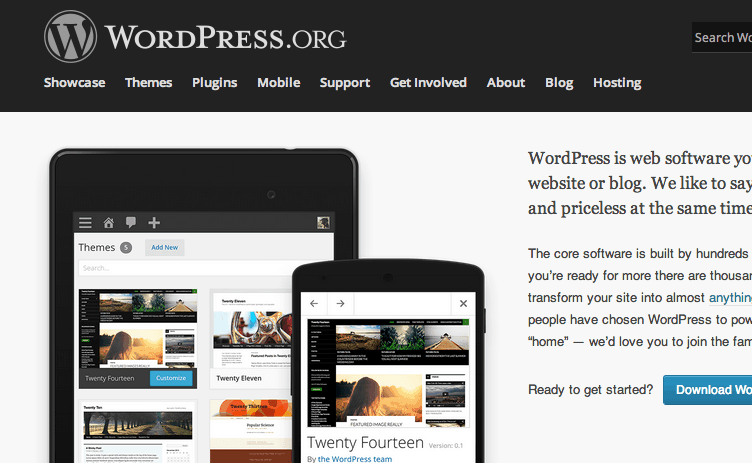 A couple of years ago we worked with a client to set up his business website. He had a very specific idea of how he wanted it to look. He had some very specific functionality that he needed. In truth, he had a lot of opinions. Some of his ideas were things I recommended against, but in the end, he went against my recommendations on some items but he ended up with the website he wanted.
Fast forward to a time in the future when this client got some feedback on his website from someone else, who then offered to fix it up. This person showed him a WordPress theme on the cheap that he thought would work, and offered to set it up for him. He agreed. But, as is often the case, it didn't go as planned and it didn't look like he thought it would.
Unless you have a very simple site with basic needs, I have some advice that I think is very important.
Don't base your website on a theme you like. When you buy a $50 or $60 theme, keep in mind that most of the time, these themes are based on a generic concept, and your website may or may not have the same concept.
Liking how a theme looks doesn't mean it will meet the needs of your business.
I always ask a client when they approach us about their website what they want it to do, and not how they want it to look. We develop custom themes based on what you need your site to do, so we are thinking about how the site will work when we design the look of the website. A $50 theme is not going to do that.  And sometimes, it'll wind up costing more to get someone to customize it to fit those needs than it would have to start with the functionality and build based on that.
I'm not saying that all cheap or free themes are bad. That's not the case and there are some nice ones out there. But it can be like picking a couch that looks great in the showroom, but doesn't fit into your living room. Sure, it was comfy when you sat on it and looked nice in the store, but what good is it if it doesn't fit in your house?
Join our list!
Our blog, delivered to your inbox. Never miss a post!