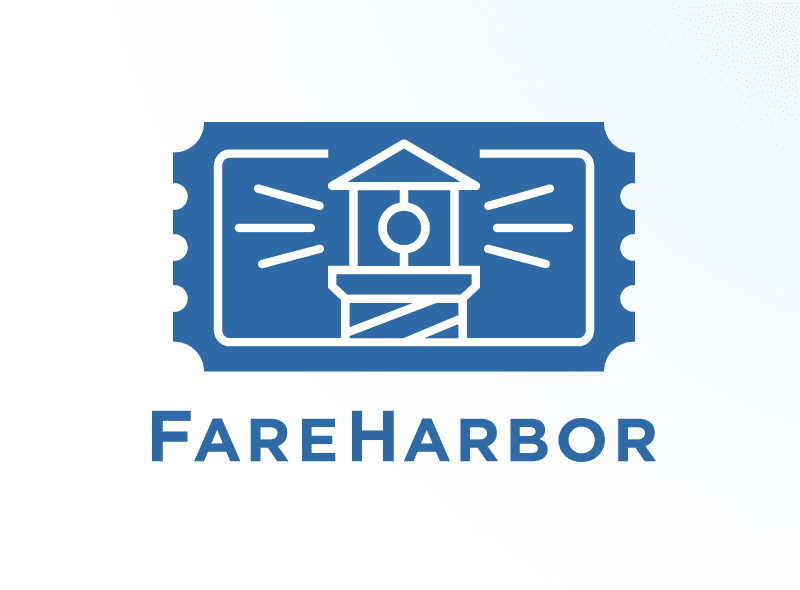 I pretty regularly get inquiries from companies that offer tours. As a regular traveler, these inquires excited me, because I have a pretty good idea of what the customer is looking for and how to accommodate them. What I always tell them is they need to offer ONLINE BOOKING.
Many people balk at my suggestion. They have a number of reasons why they don't think it would be a good idea. Too expensive. Too complicated. People want to talk to you first.
And that may be the case for some people. But there are a lot of people who want to book online. (Slowly raises hand into the air.) I believe I have found one of the best online booking tools for businesses who offer vacation tours. It's called Fare Harbor.
Here's what I like about Fare Harbor:
You manage the tours. They set up everything for you and then train you how to manage your tours and bookings.
It's all-inclusive, including your payment gateway. (The credit card processing rates are great too!) And they deal with the PCI Compliance part.
It's sleek. Although the system is built on their infrastructure, it works without leaving your site, is responsive, and is easy to use.
Great support. They have people available 24/7 to help when needed. My experience with their staff when I called or emailed was great.
I recently integrated Fare Harbor booking into a site, and it's so easy. What I like is that you can click on any tour and easily checkout in a lightbox right on the site. In the past, I've struggled with booking systems that didn't match the site, left the site, weren't responsive, or were confusing to use.
How it integrates:
Integration was really easy. The folks at Fare Harbor already have a WordPress plugin. You install the plugin, do some minor (and I mean minor) configuration, and then pop your short codes in the site wherever you want to offer the online booking. You can easily create buttons using CSS.
If you're looking to integrate online booking for tours into your WordPress website, I feel like this is one of the strongest options on the market.
Join our list!
Our blog, delivered to your inbox. Never miss a post!