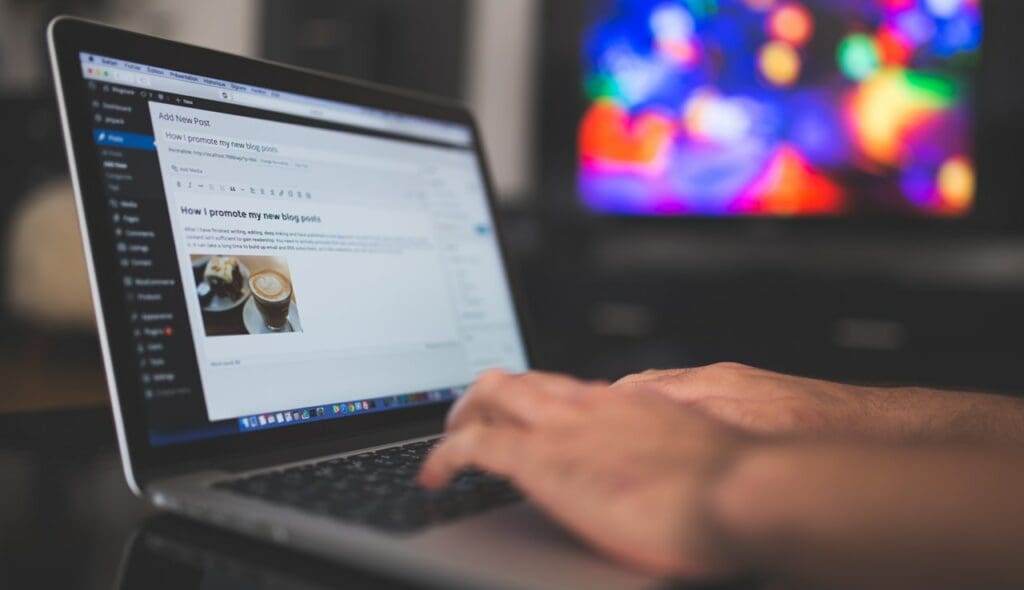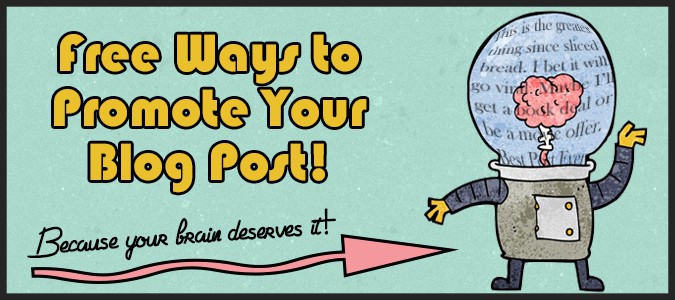 As bloggers it is nice to know an audience is reading and appreciating what we write. Good bloggers write frequently and provide valuable information that is specific to their audience.
As authors we know that some of the posts we write are great and other posts will change the world. So, you've spent hours overloading your brain, doing research and poured your heart and soul into composing a blog post that you consider to be one of your best. Now what? How do I promote my blog post and how do I promote my blog post for free?
It's time to share your brainpower with the world and promote that blog post and promote it for free.

Here are some great and free ideas to help promote your blog post:
Social Media: Your first channel of promotion should be through your social media networks. Link your post (not your blog) to Facebook, Twitter, LinkedIn, Google+, etc. Each carries a number of followers and if the reader likes what they see then they will share your post with their followers. Promote your blog post through both your personal and business networks to reach the maximum audience. And don't forget the hashtags – when you use a hashtag anyone searching that hashtag will see it, even if they aren't a follower. #promoteblog
Comment Power: You've read and probably commented on blogs that you admire and read frequently. Leave relevant advice or ask questions in the comments section of their post and link back to your blog post. Make sure your comment is a valuable comment and not a comment that will be interpreted as spam. By commenting on other blogs you can promote your blog post to readers who are interested in your related topic.
Guest Posting: With the tiniest bit of rewriting, you can submit your post to relevant blogs as a guest writer. If published, your post will have a link back to your blog and get more followers.
Email Subscribers: If you aren't collecting emails through your blog then you should start now. Every time you publish a blog post you should send out a brief newsletter to your subscribers letting the community know your posts are ready for the world.
RSS Feed: An RSS feed automatically pushes your post the readers who have signed up to receive them.
Link Love: Linking to blog posts within your post is great community service. More than likely you will be on the radar for exposure from the linked blog. Blogs with trackback features will automatically get a link in their own comment section to your featured post. What's not to love about this way to promote your blog?
These are only a few ways you can promote your blog – and the chances are, while these tips will increase your traffic and promote your post, they won't make your blog post go viral. Stay tuned to learn how to promote your blog through Pinterest and with Social Bookmarking!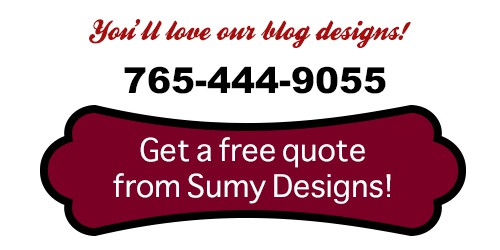 Join our list!
Our blog, delivered to your inbox. Never miss a post!