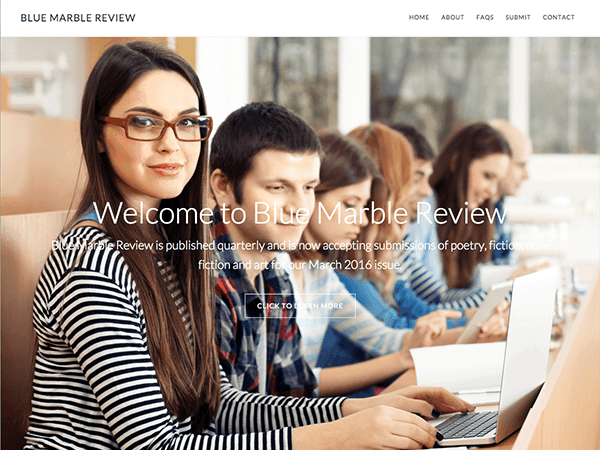 The majority of what we do are custom designed websites, meaning we start with a blank page, your feedback and ideas, and we come up with a concept we hope you'll love. But the truth is, this can be pretty expensive. It takes time to research, create, and develop a design into an effective websites.
A lot of new small businesses don't have the budget for this kind of endeavor, and instead turn to a DIY website builder like WIX of SquareSpace.
There is a middle ground! What if I told you we could set up you with a great website at a fraction of the cost? It's true! We offer an economical package that makes it easy to get a new WordPress website on a budget.
Instead of creating a new custom website, we'll help you pick a pre-existing professional theme. We only work with StudioPress themes, which are high-quality, professional, well-supported themes. We'll help you pick the best one for your business, install it and do all the site configurations. We'll add your logo and adjust the colors and then pop in all your content.
When we're done, you'll have a brand new site for your small business and you won't have broken the bank to get it.
What's the catch?
As with any deal, there are some drawbacks. First, other people may have the same site as you. These are great themes, and other people buy them too. So your site won't be absolutely unique in it's design.
You don't get custom functionality. This deal is really only for the client that needs a basic, informational site. Added functionality besides a basic contact form isn't included. Now, that doesn't mean we can't do it for for you… but it's not included in the cost.
You still have to write the content. That seems to be the hardest part of any project is getting content finished for a website. We do have a copywriter available to write content for an additional fee, but it's not included in your package.
However, if you've been wondering how you can afford a new website, this is a solid option that can get you something right away at a reasonable fee. Find out more here.
Join our list!
Our blog, delivered to your inbox. Never miss a post!