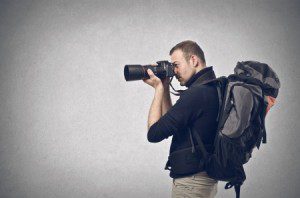 Many small businesses don't figure a photo shoot into the expense of their website and often it shows when profits are not there. A great website is your best marketing tool and with so many websites out there it is important that your website stand out. One of the best ways to accomplish this is with professional photography for product shots and head shots. Quality images by professional photographers will impress potential clients and will help you stand out from your competitor websites.
Product Photography
Since your clients can't examine your products up close it is important that they see and feel what you are selling on line through a photograph. It is important to be able to compete in the market and professional photographers provide the skill that will enhance lighting and hide imperfections. Since the photographer will have a good understanding of what your goal is the can enhance the features you would like the consumer to notice – such as colors, or stitching or pattern details. Purchases will be made because of the quality of the image. When it comes to food items, you might even want to consider hiring a photographer that specializes in food.
Head Shots
There are a lot of reasons why you should hire a professional photographer for your head shot. Every individual is different and a good photographer will help you feel relaxed and get the best pose and expression for your body. Your head shot is a part of the brand of your website and is the face that customers will put with your business. Head shots of you and/or your staff should be professional and convey the image you are trying to brand on your site.
Everyone has a friend who is "a good digital photographer" and is willing to help out for free. But when it comes to your business, photography is one on those areas where you really get what you pay for. It's not just high-end equipment and knowledge of lighting, professional photographers bring value to your business because they bring the knowledge, experience and capability to capture the essence of your business that customers will notice.
Join our list!
Our blog, delivered to your inbox. Never miss a post!